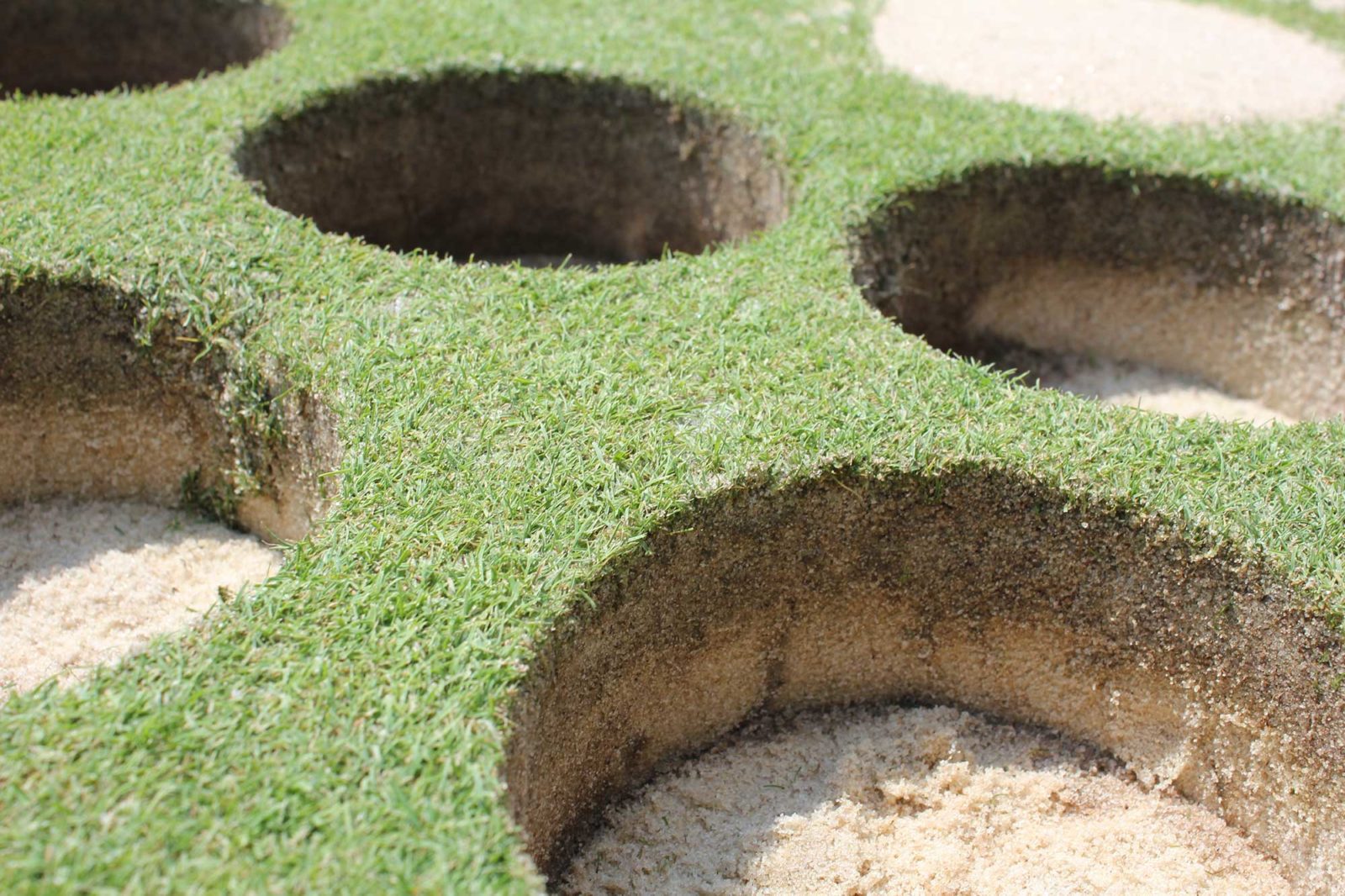 Divot Mix
Other Names: Divot Mix, Tee Mix, Fairway Mix, Lawn Repair Mix, Lawn Patch, Turf Repair Mix, Turf Patch, Divot Sand, Green Sand
Application
Golf Course Tee Box Repair, Golf Course Fairway Repair, Lawn Repair, Lawn Patch, Baseball Turf Field Repair, Soccer Goalie Turf Repair, Football Center of the Field Repair, Party and Wedding Lawn Repair
Key Benefits
Fills divots or repair areas evenly and easily, Ideal Color, Promotes rapid turf growth, Retains moisture and nutrients, Long lasting silica sand, Ideal infiltration rate
Specs
Angular to Sub-angular shape, Meets USGA Particle Size Recommendations (if required), Non-toxic, biodegradable green dyes utilized.
Every golf course with a golfer needs Divot Mix for their turf repair. RSI's Divot Mix is specifically formulated for divot repair on both the tee box and fairway. Multiple custom blends of Divot Mix are available consisting of mixtures of sand, soil, peat, and seed. However, our standard Divot Mix is composed of sand. Our first load of Divot Mix a few decades ago went to a premier golf course in Braselton, Georgia and it was then that we started producing a Divot Mix that blended well into the turf and promoted rapid recovery. Divot Mix provides the solution for your turf repair or patch on the golf course, in your lawn, and on your sports field (baseball, football, soccer, lacrosse).
RSI's Divot Mix is the premier option for patching those small areas in of turf in centerfield on the baseball field, the bare spot in front of the soccer goal from the goalie, and the high wear areas in the center of the football field. The sand is safe to slide on, promotes rapid repair of the turf, and provides a good look until the turf reestablishes.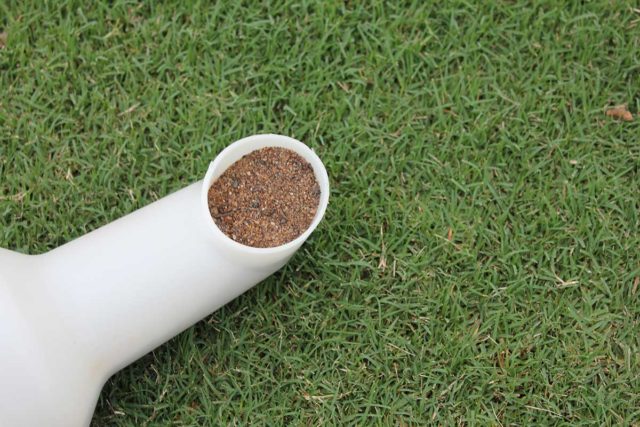 Color is an option for your Tee Mix. Tan sand is one of our most preferred color choices because it blends well with the stolons providing a natural look with a great value for your budget. Green Divot Mix is the other most popular sand for divot repair. Dyed green sand is great option to fill in the hole or divot and it blend with the turf until the surrounding turf can fill the area back in. The organic dye is non-toxic and safe for the environment and turf. Green sand is also available in multiple shade of green. Some of our courses in north of Atlanta, Georgia (Alpharetta, Gainesville, and Clayton) prefer the dark green shade for bentgrass turf repair. A few of our courses near Atlanta, Athens, and Roswell prefer our avocado green shade for bermuda turf repair. If it is your home lawn or back yard turf that you are looking to repair then Divot Mix may be a great option for you as well. We have supplied our green sand for many residential homes in the Atlanta area to fill in areas for quick repair or preparation for a party or wedding. The green sand blends in with the turf and provides a well-drained area free from mud for events.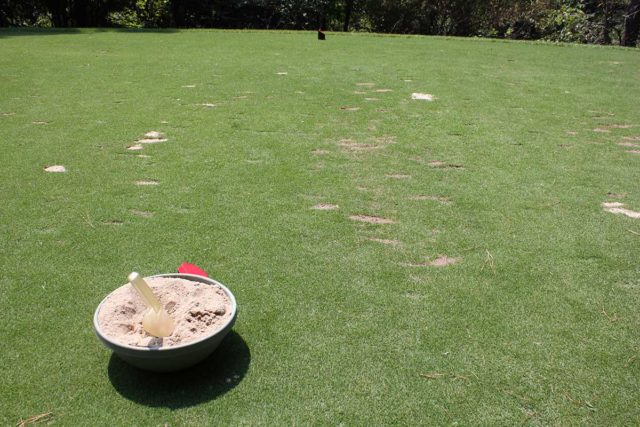 Gradation of the Divot Mix is important regardless if you are repairing a tee box, fairway, or your lawn. Sand is screened to remove larger particles to prevent damage to club heads and mowers. Organics added are often either very fine (compost contains larger sticks) decomposed particles or peat. Additional of soil is a great option from the soil health but larger particles mixed in with the soil often are difficult to screen effectively. The best option is a sand that is near or finer than USGA recommendations.
All of our Divot Mix is composed of silica sand (not calcareous sand) to prevent degradation. It is highly durable. Our coloring is homogenously blended to provide a consistent green sand. It is not just an all-purpose sand in the bag to that may contain large pebbles that are dangerous users or damaging to equipment.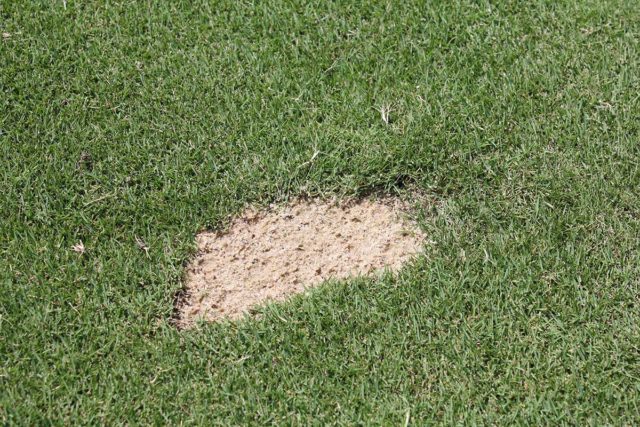 One other component that may turf repair and divot repair mix contain is seed. While this is possible for RSI to provide, we recommend selecting the seed separately that works best for your application. You can easily select your preferred seed and mix in our Divot Mix yourself upon application. The quality of seed and timing of germination can be controlled better than making a turf or lawn patch with the soil and seed combined. So many varieties of seed are available to golf course superintendents, sport field managers, and homeowners at retails throughout the region in Roswell, Alpharetta, Athens, Gainesville, and Atlanta.
If you are looking to repair a bald or bare spot in your lawn, then Divot Mix is one option for those small areas in your lawn. First, get an idea of how many spots you may need to repair including the approximate square footage and depth needed to fill. Next determine the type of grass or turf you currently have or would like to have. If the areas are small enough and you are trying to fill in areas with bermuda, centipede, or another warm season turfgrass then you can apply divot mix to the area, level it, and fertilize and water the surrounding turf to promote growth throughout the patch on its own. You can also take small plugs from the surrounding turf and place in within the patch to promote faster growth (but the patch must remain irrigated until the plugs are established. Otherwise, if you have a tall or fine fescue lawn you will need to add some seed to the mix once you have installed it and it is best to cover the seed slightly with a very thin layer of the soil. Using our Divot Mix is often a more budget friendly option than buying a small bag of premixed turf repair or easy seed turf repair from the local hardware store.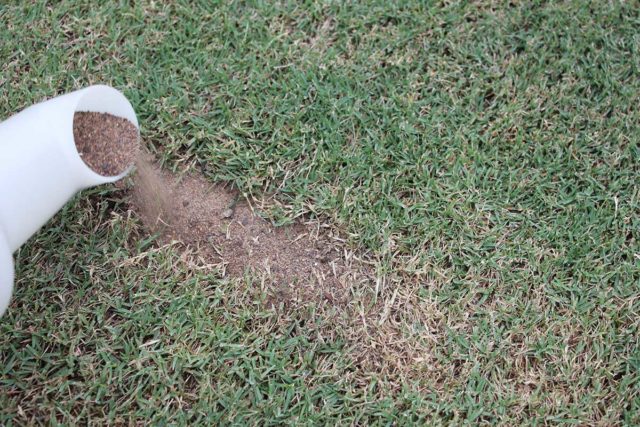 Our Divot Mix is primarily delivered in bulk, making it affordable for application to large areas or multiple small areas. Call River Sand today to schedule a delivery or find out more about repairing your divots or lawn.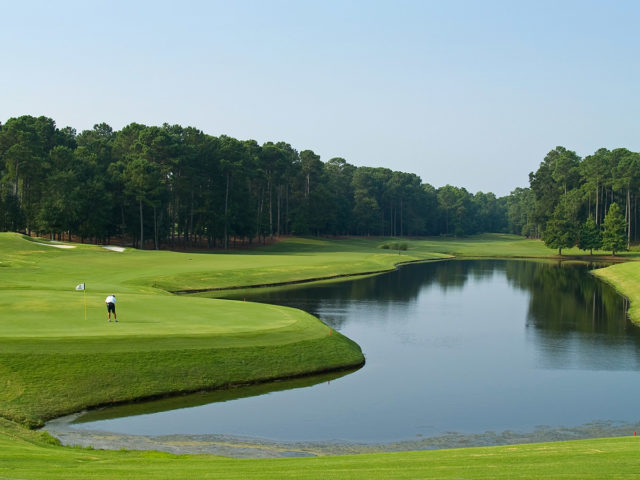 Frequently Asked Questions
Do you have questions about Divot Mix? We have answers!
It's a sand or sand blend designed to fill the divots creating by golfers when the club removes a portion of the turf beneath the ball.  These holes often occur on the tee box or at certain areas within the fairway.  Divot Sand is a way that the holes can be repaired quickly by the golfer to level the hole back up and provide a way for the turf to grow back over rapidly.  Divot sand, also called divot mix, can be just sand or it can be blended with grass seed, fertilizer, peat or compost.  The sand can also be dyed green or selected as a natural tan color to blend in the rootzone better than white sand.  Divot mix is like your favorite recipe, and can be blended based on each golf courses needs and preferences.
River Sand, Inc. provides divot sand in white, tan, brown, and green colors.  The type of blend, preference, and price can determine the best color sand for your divot repair. 
Fill divots with the sand provided up to the base of the existing soil, not to the top of the grass.  Be sure to smooth and compact it slightly with a step from a shoe, and have fun playing. 
Divot Sand or Divot Mix is a type of material golf courses leave on golf carts for golfers to fill back in the holes they make in the turf.  A lot of times the sand used is the same type of sand that is used to topdress a course.  However, many courses prefer a green or off-white colored sand to help disguise the many chunks of turf missing before they the turf recovers.  Divot Mix can also be a blend of sand with peat, fertilizer, or grass seed to help the turf recover more quickly. 
Divots are holes creating from the golf club removing a portion of the turf.  Sand placed back in the divot levels the surface back so the turf can grow back into place. If it is not filled the hole will remain as the turf grows back but it may cause inconsistent areas of play and unhealthy turf from uneven cuts with the mower.  So, sand helps repair the turf for better play and better turf health.
View All FAQs
Related Articles
See what we've been saying about
Divot Mix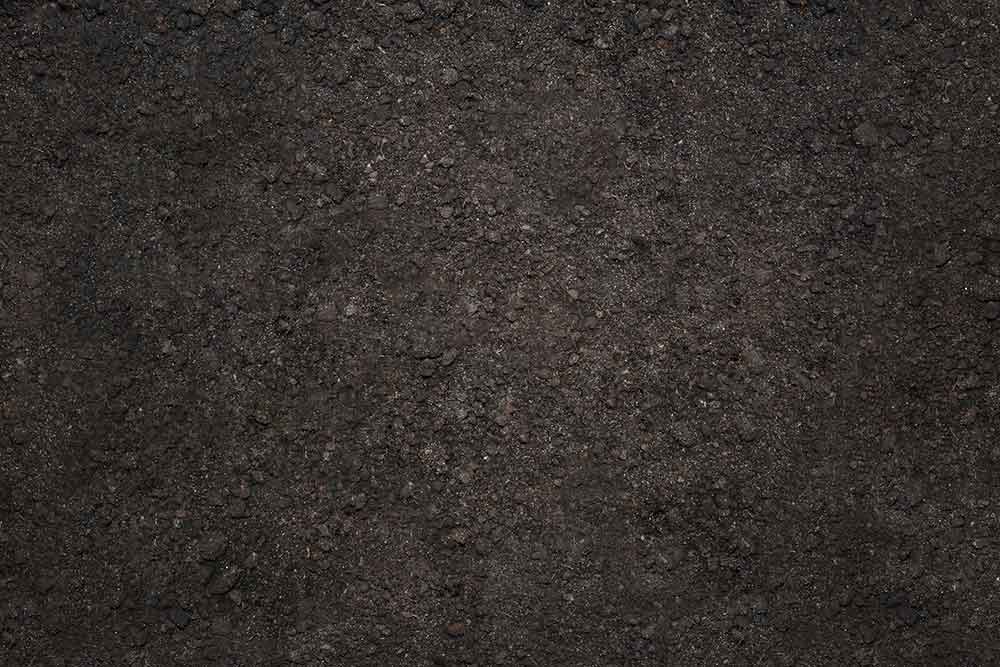 "I've been a customer of RSI for 20 years. Very professional and always provides great service."
— David Presnell | Athletic Fields and Construction Manager
Calculate Your Project
Determine how much product you need for your project and submit it to us for a free estimate, including delivery costs.
Dredging projects and In-Field Mix are calculated separately.
{{getResultLabel()}}: {{entry.result}}