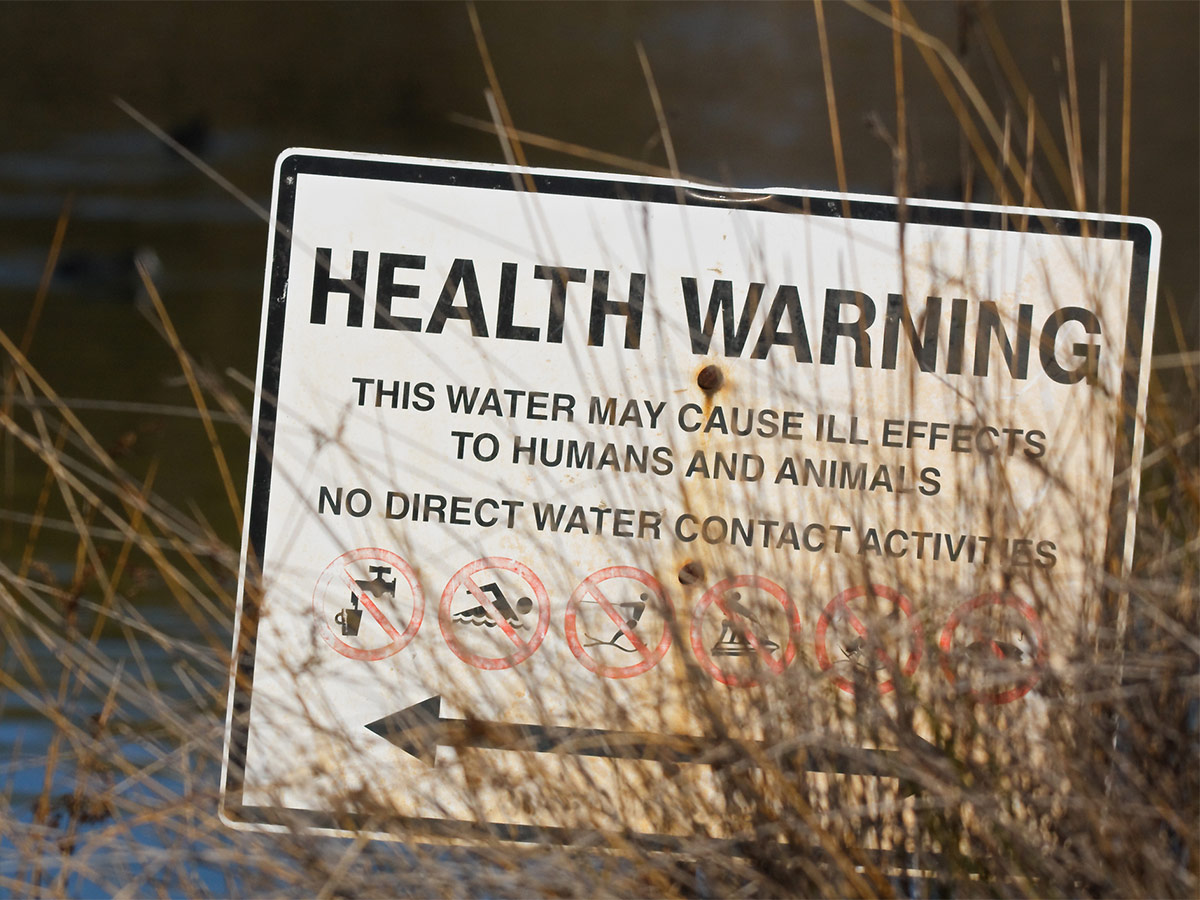 Dredging does NOT require lowering of the lake water level
Environmental Dredging improves water quality
Dredging can target specific areas and depths of lakes, lagoons, streams, and ponds
Environmental Dredging Services
RSI offers environmental dredging services located out of Atlanta, Georgia.  Environmental dredging is a term that can be used as a general dredging type to remove sediment from waterways utilizing mechanical, hydraulic, or amphibious dredges.  However, more specifically environmental dredging refers to removing contaminated sediment.  River Sand dredging services include all types of environmental dredging.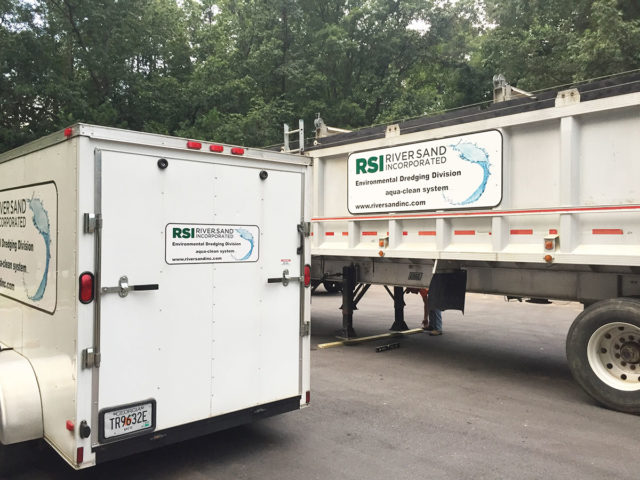 Dredging to remove PCBs, PAHs, hydrocarbons, petroleum, metals, ash, algae, and fecal coliform
Environmental dredging objectives are typically to remove sediment and any contaminants that may be attached or deposited within the sediment.  Sometimes the sediment itself can be the contaminant and inhibit water quality parameters or aquatic resources.  Contamination may include excessive nutrients (phosphorus, nitrogen), PCBs, PAHs, hydrocarbons, petroleum (oil/gas/asphalt), metals (such as iron, manganese, lead, cadmium, zinc, copper, and mercury, and metalloids such as arsenic and selenium), coal ash, algae, and fecal coliform.  Dredging can either remove the actual contaminant or the source producing the contaminant or pollution.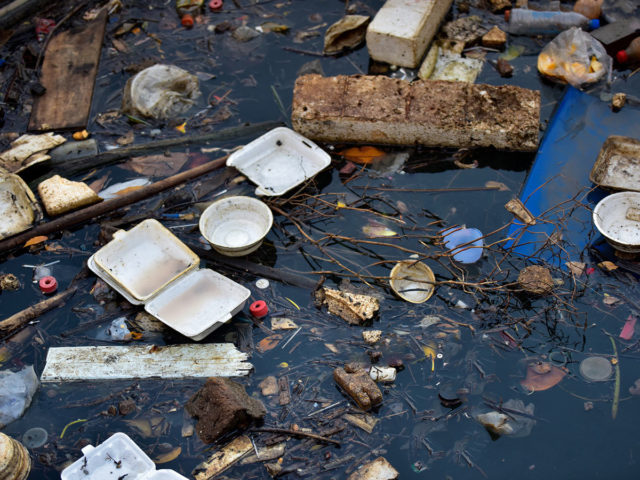 Planning, remediation, and disposal of water pollutants
Environmental dredging projects require tedious planning.  Part of the process involves the surveying the volume and location of sediment to be removed.  Concentrations of contaminants can also be analyzed from core samples.  Processing and disposal are the final critical elements of planning sediment remediation projects.  River Sand will provide the chemical processes (polymers, coagulants, carbon filters, etc.) and physical process (such as capping, sand filters, or other filtration systems for return water).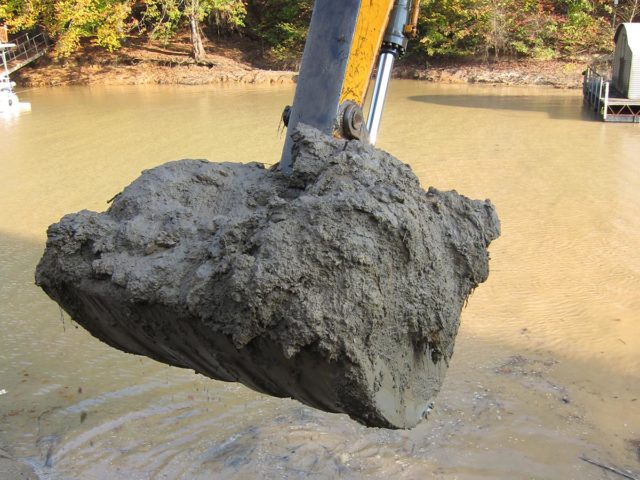 Dewatering contaminants and pollutants
Dredging sediment is unique in that it involves the combination of soil and water.  Dewatering technology has improved capabilities to effectively remove sediment from lakes, streams, ponds, and lagoons.  Improving water quality and quantity is a benefit from dredging that is often overlooked.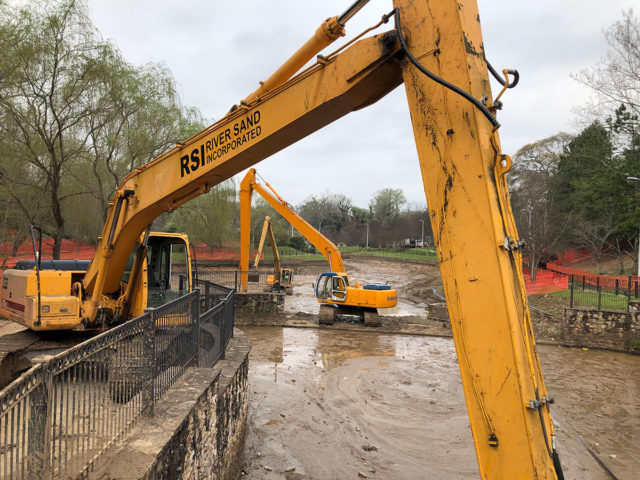 Environmental dredging for mining, energy, pulp and paper, farms, and more
River Sand offers environmental dredging services for all size projects.  Our clients include governmental agencies, municipalities, private land owners, mining corporations, energy producers, paper mills, and farmers.  Call today to speak with one of our dredging consultants!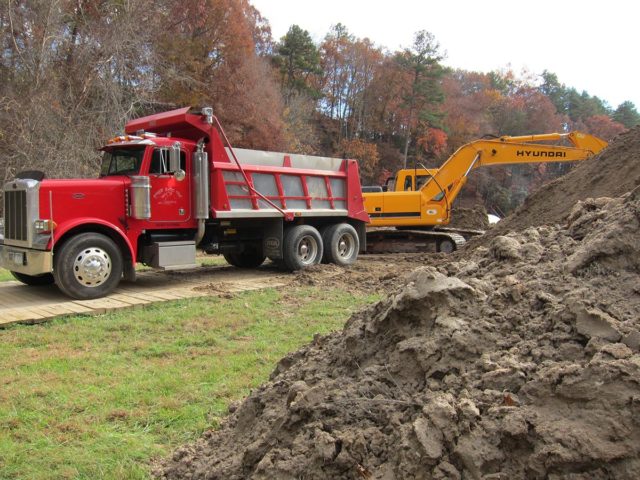 Frequently Asked Questions
Do you have questions about Environmental Dredging? We have answers!
MSHA regulates the safety aspect related to tailings pond (berms, railings, boats, etc.) and the Environmental Protection Division (EPD) regulates the discharge from the pond. 
Water exiting one property and entering another can be necessary but it also may become an issue.  Often a conversation that leads into landscaping and grading for both properties may be the best solution.  Ensuring the proper best management practices are beign used during construction and after can also eliminate erosion and excessive water runoff (check out Georgia's Manual for Erosion and Sediment Control, the "Green Book" for ideas).  Other resources like your local extension agent, NRCS agent, local issuing authority, and even EPD may be able to offer insight.  If significant erosion is occurring and contributing to sediment ending up in your lake, pond, or stream it may be best to call a professional engineer or environmental consultant. 
Individuals and contractors can submit the paperwork to obtain permits for dredging. However, unless you are performing the work yourself it will be advantageous to have a an engineer, environmental consultant, or dredging contractor submit the plans and permits. River Sand, Inc. can plan the entire dredging process and obtain the necessary permits for a project. Often permitting can become more complicated than necessary based on the methods or descriptions of work without the right experience.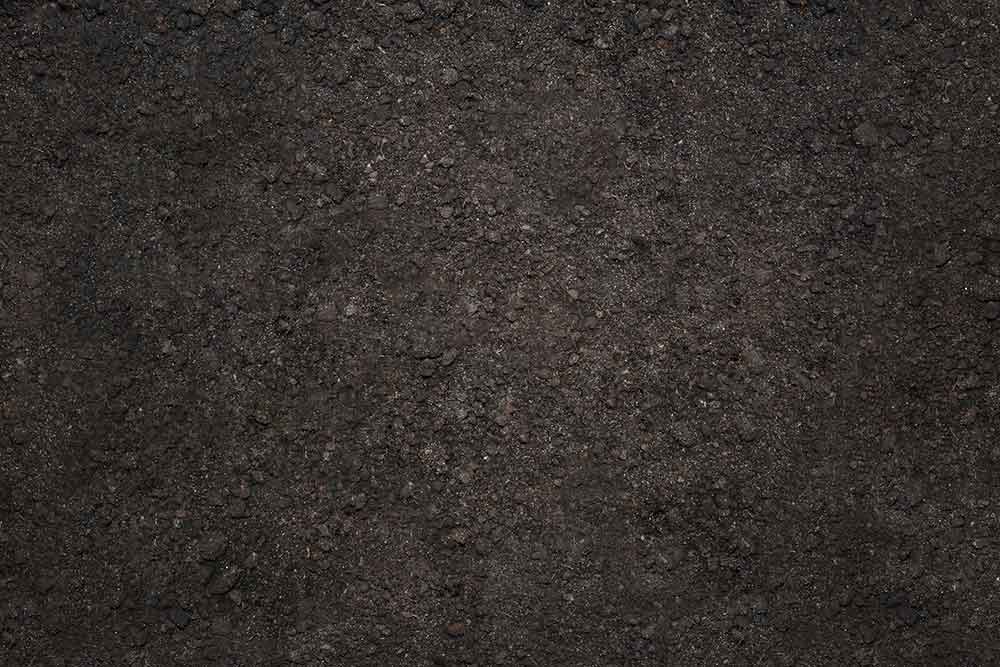 "From all of us here at CWC, we want to thank you Jessie and all involved at River Sand Inc for supporting us with your materials. Our projects have gone smoothly using your products. All the testing the engineer require and not once has your products failed. In this crazy world we live now, you guys have still schedule and deliver as promised."
— Gregg H. | Estimator
Estimate Your Dredging Project
Other projects and In-Field Mix are calculated separately.