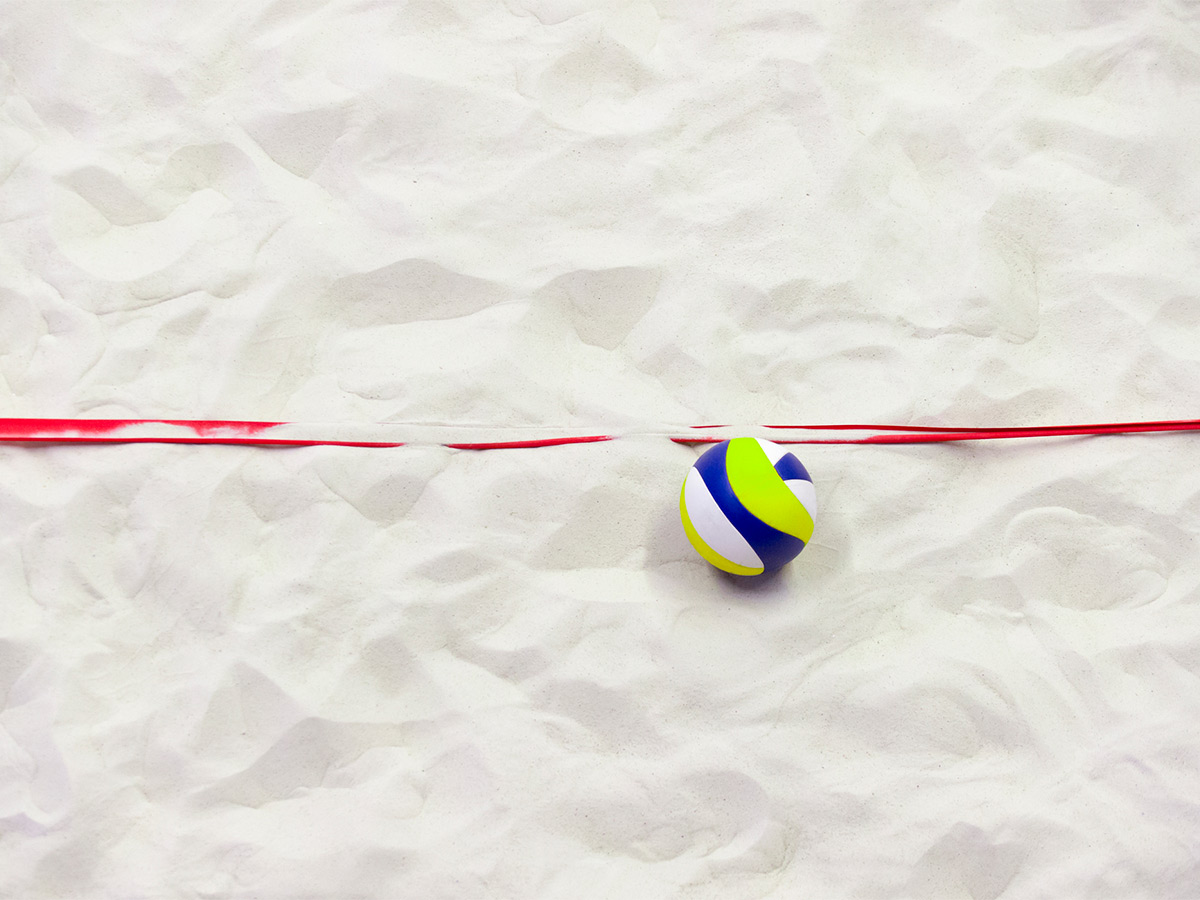 Volleyball Sand
Other Names: USAV Volleyball Sand, White Sand, FIVB Sand, USA Volleyball Sand, NCAA Volleyball Sand, AVP Volleyball, AAU Volleyball
Applications
Beach Volleyball Court, Sand Volleyball Court, Backyard Volleyball Court
Key Benefits
Soft texture for optimal cushion while maintaining performance; Long lasting silica sand, Good drainaing with ideal infiltration rate; No crusting
Specs
Angular to Sub-angular shape, Meets FIVB Specs (if required and USAV), White or Off-white in color to your preference, Natural sand (not from crushed stone), Silica sand
Whether you are playing for the FIVB Beach Volleyball World Championships or you just want a sand court in your backyard here in Georgia, RSI can supply the sand that is right for you. Beach volleyball doesn't have to only be left on the beach. We have supplied sand for numerous sand courts from professional level clubs, the park and rec, collegiate level, and the most popular backyard venue for enthusiasts and casual volleyball players.
There are many options for your sand volleyball court. River Sand has been used on many courts and is an affordable option. Even though we screen our River Sand finer than other suppliers the coarser particles, similar to those in concrete sand, are less desirable for a volleyball court. Masonry Sand is a better option because it is finer and softer, and a more appealing color. Masonry Sand contains more finer particles than desired leading to a firmer surface, possible crusting, more particles sticking to players, and less than adequate drainage. Play Sand is another option that is typically too fine when bought in Georgia. It compacts much too hard and contains fine particles undesirable for volleyball. Bunker Sand is another option that is known for it's white color and no clay content but it is designed to be firm to keep the golf ball on the surface, offering little cushion for a player landing in the sand. Keep in mind that these sand options are natural, silica sand with sub-angular particles that are decent options for volleyball courts at some levels of play and budget.
RSI's Volleyball Sand is different than the many other options of sand that we supply. It is sub-angular, silica, naturally weathered, washed, screened, white in color, free from organics, but the key to its performance is the gradation. Most of the sand particles are between 1mm and 0.25 mm, without the very fine particles of sand, silt, or dust. This combination of sand allows for a firm enough surface to react quickly, but soft enough for cushion. It drains well at over 20 inches per hour. Crusting (small particles sticking together on the surface) is eliminated by the washing process and removal of fine clay particles. Finally, the beautiful white sand color will make you forget you are playing in Athens, Alpharetta, Gainesville, or Atlanta and instead give you the feeling of being at the beach. We can supply sand that meets FIVB or USAV Volleyball Sand Specifications.
FIVB Specs as set forth in the FIVB Handbook
SAND REQUIREMENTS
Ensured particle size requirements allow on-court drainage and handle all weather conditions. The following sand qualities are recommended for a beach volleyball court:
Physical properties;
Be naturally weathered;
Be sub angular/ rounded;
Not acquired from a crushed rock source;
Free of organic material.
FIVB sands specifications sub-angular particles increase the soft texture of the sand, and the safety of the athletes (less abrasive than angular particles).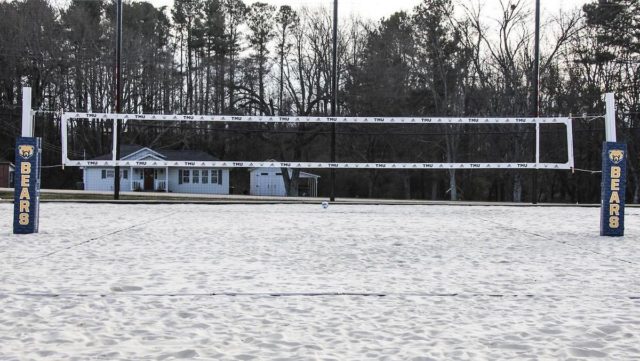 How much sand do you need for your volleyball court?
Well, you can simply use our sand calculator if you know the dimensions of your court.  However, the dimensions of a sand volleyball court are 29.5' by 59' with a recommended additional 10' on each side.  So, the total area comes up to about 50' x 80'.  Some organizations require larger dimensions but the average player most often has to consider the space available and the budget.  Having at least 5' of area beyond the court is manageable.  The cost for the additional area can be compared if space is not an issue.  The depth of sand should be 1 to 2 feet, with 18" to 24" being preferable.  Depending on the various dimensions you can build your sand court, you will need about 100 to 300 tons of sand for your volleyball court.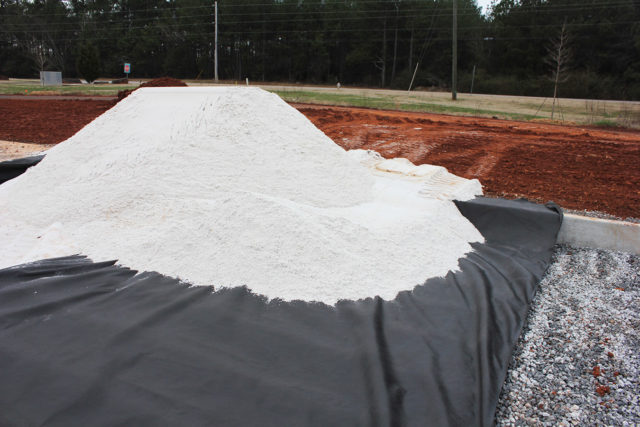 How much does sand for a volleyball court cost?
The type and quantity of sand determines the cost.  For a fun court with one of the alternative types of sand for volleyball, the cost per ton will cost less.  Premium Volleyball Sand will be at the higher range.  You can expect to pay anywhere from $20 to $80 per ton delivered in bulk (dump truck) to your location in the Atlanta, Athens, Gainesville, Roswell, Cumming, Clayton and surrounding areas in Georgia.  That means that an average regulation sand court with the recommended depth of sand could cost a few thousand dollars.  However, we have delivered a couple of loads of sand for many courts where the owner just wants some sand between their toes for an easy game.  Give us a call and we can help determine the best sand and options for your project and budget.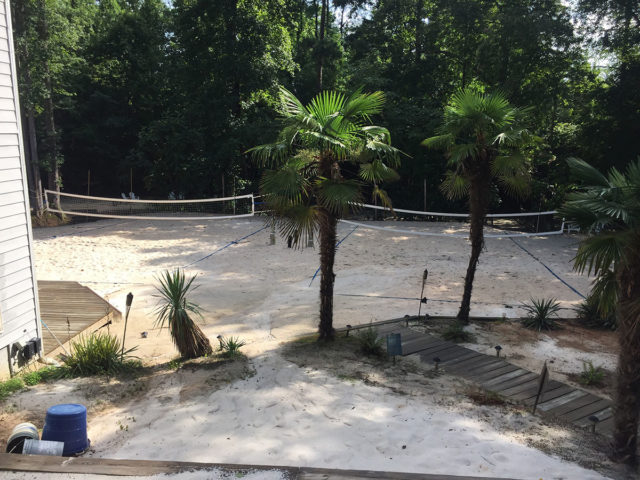 We Deliver!
RSI has Beach Volleyball Sand for sale near you if you live in Georgia.  We have clients that order just a few tons at a time for their house.  We supply sand to contractors building volleyball complexes for colleges and parks.  We also supply sand to private volleyball facilities that know what the sand feels like in Gulf Shores or one of Georgia's university programs.  River Sand, Inc. can not only supply the sand but we actually produce the sand at several different locations in Georgia.  So, you can buy direct from the sand plant and we are passionate about making the right sand for you.
Frequently Asked Questions
Do you have questions about Volleyball Sand? We have answers!
First, keep in mind that there are a lot more types of sand than what you imagine.  Sand is not just sand.  Many companies will bring you the sand that is most available, cheapest, or something that they have used in the past for volleyball courts.  Sure, you can use masonry sand, concrete sand, or golf course bunker sand but all of these are designed for another purpose and may have issues that you don't like.  Masonry can compact too fine, and the sand stick to your body.  Concrete sand can be too coarse and the larger particles hurt.  Bunker sand is a beautiful color but is designed to not let golf balls penetrate the surface resulting less cushioning.  RSI provides a Volleyball Sand that has a great white color and specs that remove the particles that are too little and too big creating a sand that is just right.
Masonry sand can be used for volleyball courts.  Many masonry sands contain fine particles that tend to stick to players and also compacts too hard for optimal play over time.
Generally speaking, you will need about 200 tons.  You can use our calculator to put in the dimensions of the court along with the depth you would like to achieve.  Remember to include any extra for the perimeter of the court. 
The cost of sand depends on the type of sand that you use and the distance of trucking for delivery.  Sand suitable for volleyball usually starts at $16 per ton but can range up to $75 per ton with certain specs and delivery included.  Either way be prepared to spend more than $1,000 for sand in a volleyball court.
The recommended sand depth for a volleyball court is 12 to 24 inches (1 to 2 feet), with 18 inches being the average.  Less depth can be used for a backyard volleyball court for weekend fun, but enough sand needs to be considered for safety purposes.
View All FAQs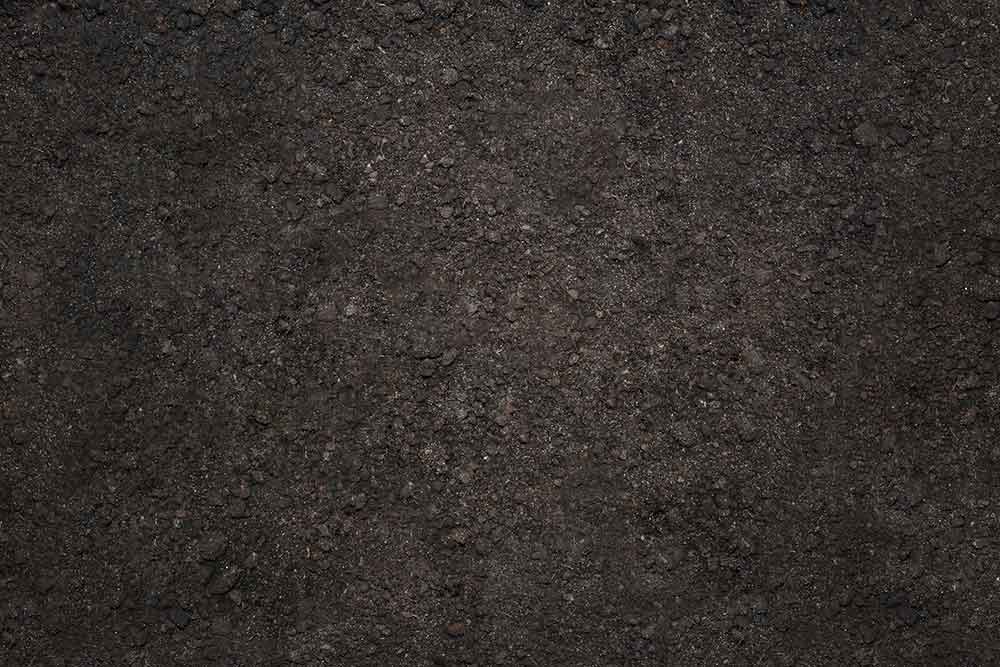 "From all of us here at CWC, we want to thank you Jessie and all involved at River Sand Inc for supporting us with your materials. Our projects have gone smoothly using your products. All the testing the engineer require and not once has your products failed. In this crazy world we live now, you guys have still schedule and deliver as promised."
— Gregg H. | Estimator
Related Articles
See what we've been saying about
Volleyball Sand
Calculate Your Project
Determine how much product you need for your project and submit it to us for a free estimate, including delivery costs.
Dredging projects and In-Field Mix are calculated separately.
{{getResultLabel()}}: {{entry.result}}