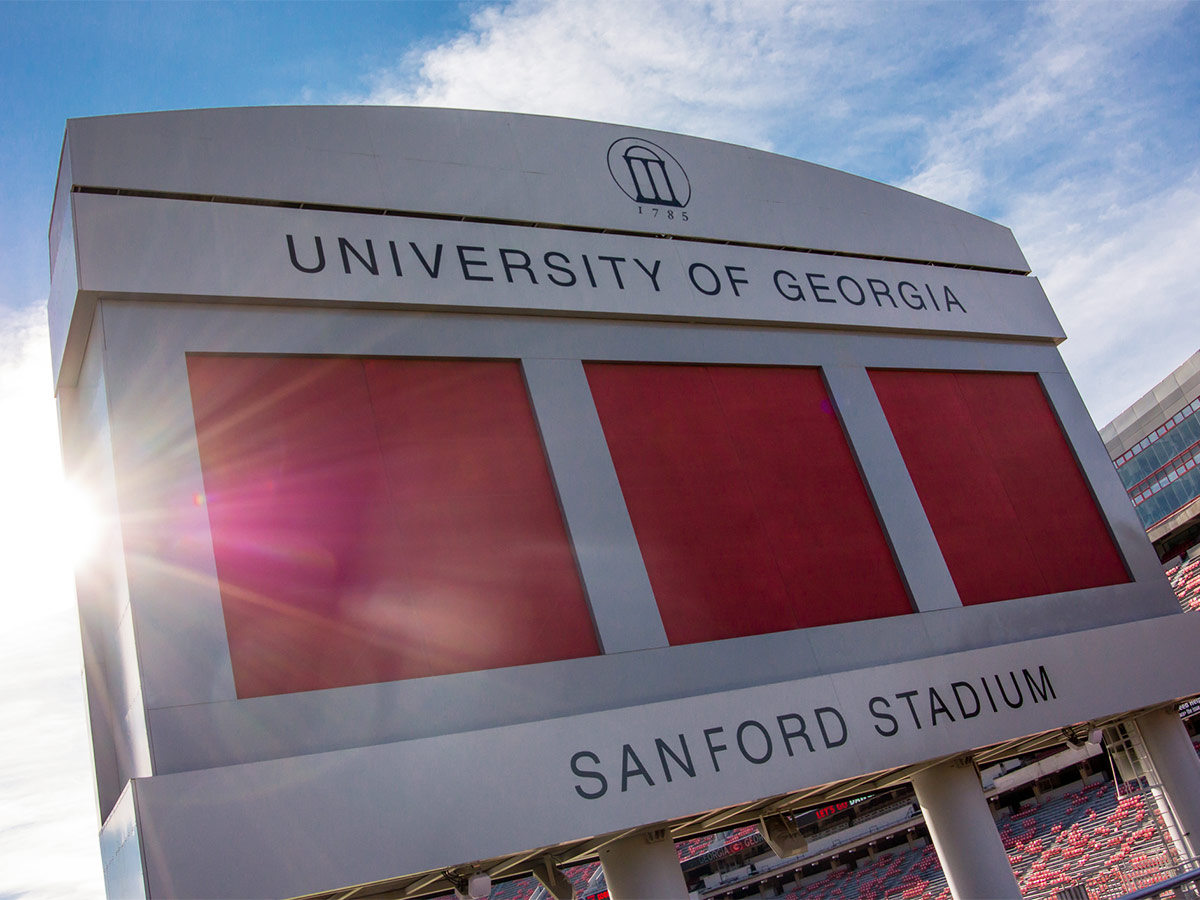 Athens
Serving Greater Atlanta and Northeast Georgia
Athens Landscape Supplies and Construction Materials
Athens is one of our primary markets and surrounded by our other locations in Monroe, Jefferson, and Commerce.  Athens is one of the most diverse cities in Georgia and that is reflective of the products used in projects around Athens.  Many contractors have used our sand, river rock, and topsoil for projects around the Classic City.  We have installed countless tons of biorentention soil outside of Athens-Clarke County schools, jails, and the University of Georgia.  Football and baseball fields, from park and rec to collegiate levels, trust River Sand to provide the right blend for their infield dirt and rootzone sand beneath their turf.  Custom blended nursery products delivered to Athens have been complicated but concrete sand supplied to the pre-cast concrete manufacturer was all about quantity.  With all the large projects, we still have many clients that just want a garden with topsoil in the back yard but need more than just a few bags of topsoil to build it.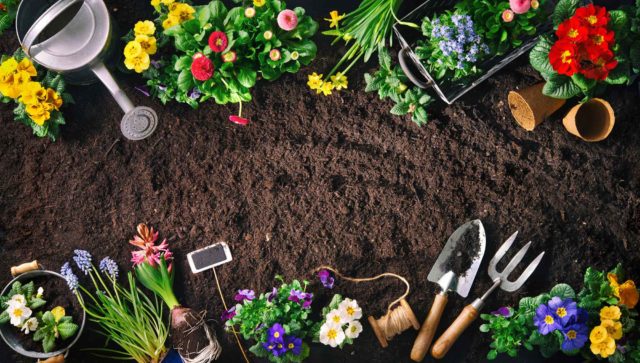 Athens – Sand, Soil, Gravel, Dirt, and Mulch
Athens is home to the State Botanical Gardens which is one of the most beautiful arrays of native and ornamental flora.  The casual visitor to the master gardener can find something amazing within the gardens or forest.  The same spectrum of people can find our Topsoil, called PerfectSoil®, just as useful for their gardening project at home.  Gardens and landscapes have many aspects that make plants grow but the soil is one of the most important.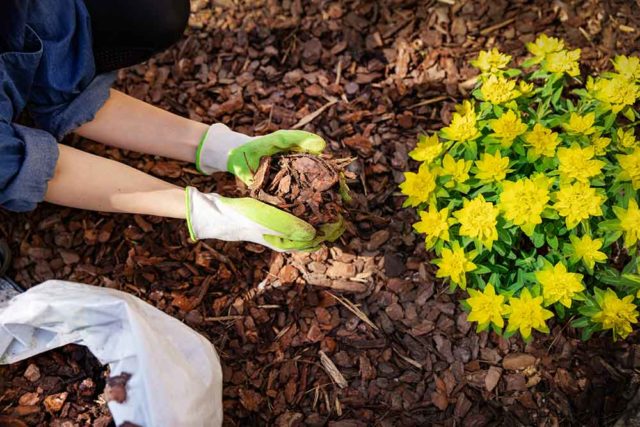 Athens – Topdressing, Rootzone, Infield Dirt
Athens is also home to the Georgia Bulldogs.  Sanford Stadium is one of the most prestigious fields in the South.  UGA's Tifton campus has taken turfgrass to a world renown status over the decades as well.  Tifway 419 is the variety of bermuda turf grass on the playing field.  This same turf is used by countless high school and recreation fields.  River Sand provides the sand or soil that comprises the rootzone upon construction of an athletic field, and the topdressing sand that is used for maintenance of a sports field.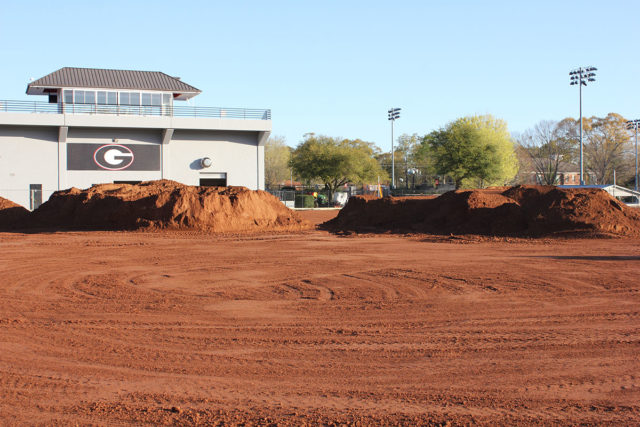 Athens – Dredging
Sandy Creek Park is another place to spend a day or more in Athens.  The recreational and leisure activities are numerous including: amphitheater, ballfields, basketball courts, beach, boating and boat ramp, canoes/kayaks, disc golf, dog parks, fishing, hiking, horseback, picnicking, playgrounds, swimming, and volleyball.  Our products can be used on your projects that are similar like topdressing/leveling your ballfield or amphiteater turf, beach sand (even beautiful white sand), dredging to improve boating and fishing in your lake, arena sand for your horses, mulch for a playground or picnic area, and volleyball sand for a little friendly competition.  You will be surprised when you will need a few tons of sand, soil, gravel, dirt, or mulch.
Featured Project: Engineered Soil at School
Contractors are faced with finding sources for materials that meet specifications every day on every project.  Often there are preferred vendors that have been a go-to source for years.  Other times a contractor has to search for a source of a material that they may be unfamiliar with or don't use very much.  Bioretention Soil or Bio Soil is a product that most contractors do not know too much about other than a few bad feelings about the amount of care and attention it requires when compared to installation and grading of other dirt on a project.  River Sand has become a source that eases the process of finding the right dirt without the worry.  One project in Athens Clarke County required a specific type of Engineered Soil for a bioretention area.  The contractor was very familiar with site work around a parking area for a school but unfamiliar with the bioretention system planned to contain and treat the stormwater runoff.  After reviewing the plans and the guidelines that Athens Clarke County's Engineering team had provided the contractor reached out to River Sand acquire the engineered soil.  We were able to blend it precisely to meet the spec and provide the adequate support for the specifications.  However, there was one more thing the contractor needed for this particular job – a big excavator.  River Sand was able to provide the long reach excavator to reach over 60 feet from the edge of the parking area to install the soil without any compaction from equipment running on top of the pond.  The contractor was able to complete the work to exactly as planned.  Since then we have provided numerous projects in Athens with Bioretention Soil for other schools, buildings, parking areas, a jail, retail stores, and other industrial buildings.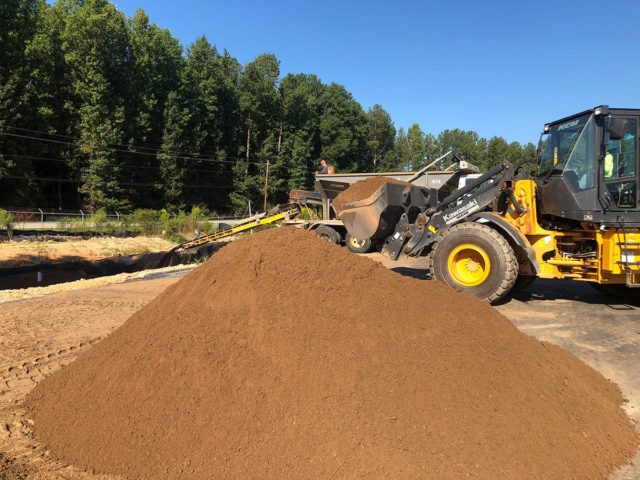 Featured Project: Cleaning Out Larry's Pond
Larry had a problem.  It was a dirty pond.  The pond was once a beautiful accent to the entrance of his subdivision, where each member of the community turned in and glanced over the bridge to the fountain shooting water up beside the clubhouse with the porch reaching over the shoreline.  Over time though sediment had moved downstream and under the bridge, pushing its way out into the lake.  Once the sediment reached the surface of the water vegetation started growing.  The clogged area near the bridge on the upper end of the lake blocked the view with nothing but weeds. The porch to the clubhouse overlooked a mosquito hole.  Larry went on a search to find a solution, and found RSI.  River Sand was able to put a plan together to utilize a long reach excavator along with assistance from an amphibious excavator to remove the muck and debris from the pond.  The process didn't take but a few days.  Trucks and equipment were set up to allow traffic to continue to flow into the neighborhood.  The silty muck was trucked to a disposal area provided by River Sand, never to be seen again by Larry or his neighbors.  After a few days of work, the pond was restored to over 4 feet of water depth and its function and beauty restored.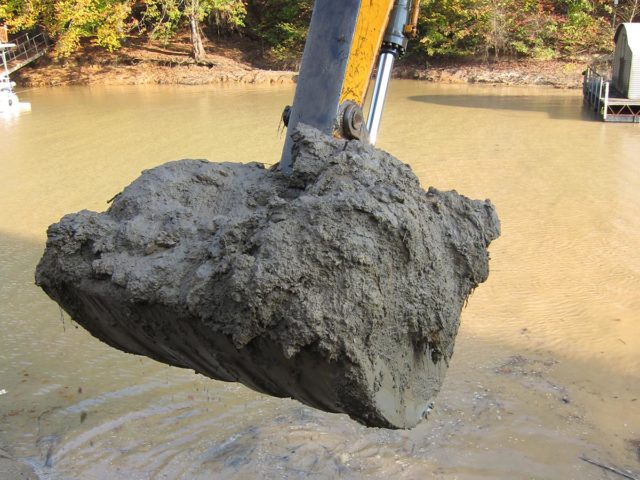 Athens – Sand, Soil, and Gravel Delivered
There are so many examples over the past 3 decades of supplying bulk aggregate to Athens, as well as providing dredging services.  We could tell many more stories but please check out our full line up of products so you can experience buying tons of sand or soil yourself.
If you are in or near Athens and need landscaping supplies or construction materials including sand, soil, gravel, dirt, or mulch give River Sand a call!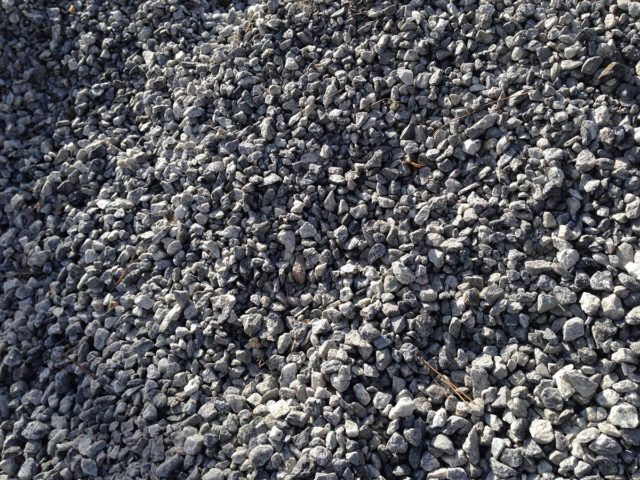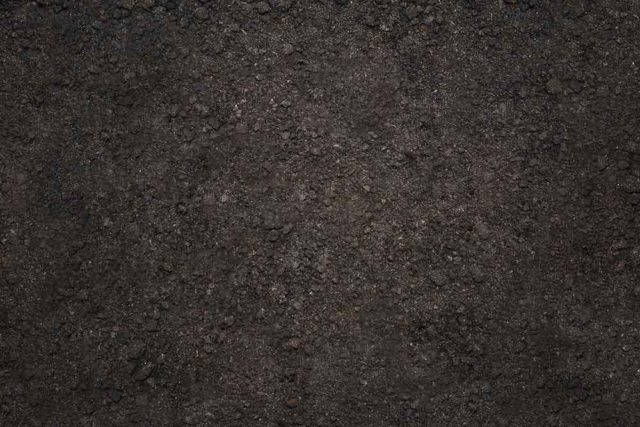 "We have used this company for many years and they have always met our expectations. Their staff is very helpful, their products are what they say they are, and the material is always delivered on time by good drivers."
— James Laroway
Athens customers, give us a call at 877-499-SAND.
Our friendly staff would be happy to answer all your questions and get you started on your next project.
Calculate Your Project
Determine how much product you need for your project and submit it to us for a free estimate, including delivery costs.
Dredging projects and In-Field Mix are calculated separately.
{{getResultLabel()}}: {{entry.result}}