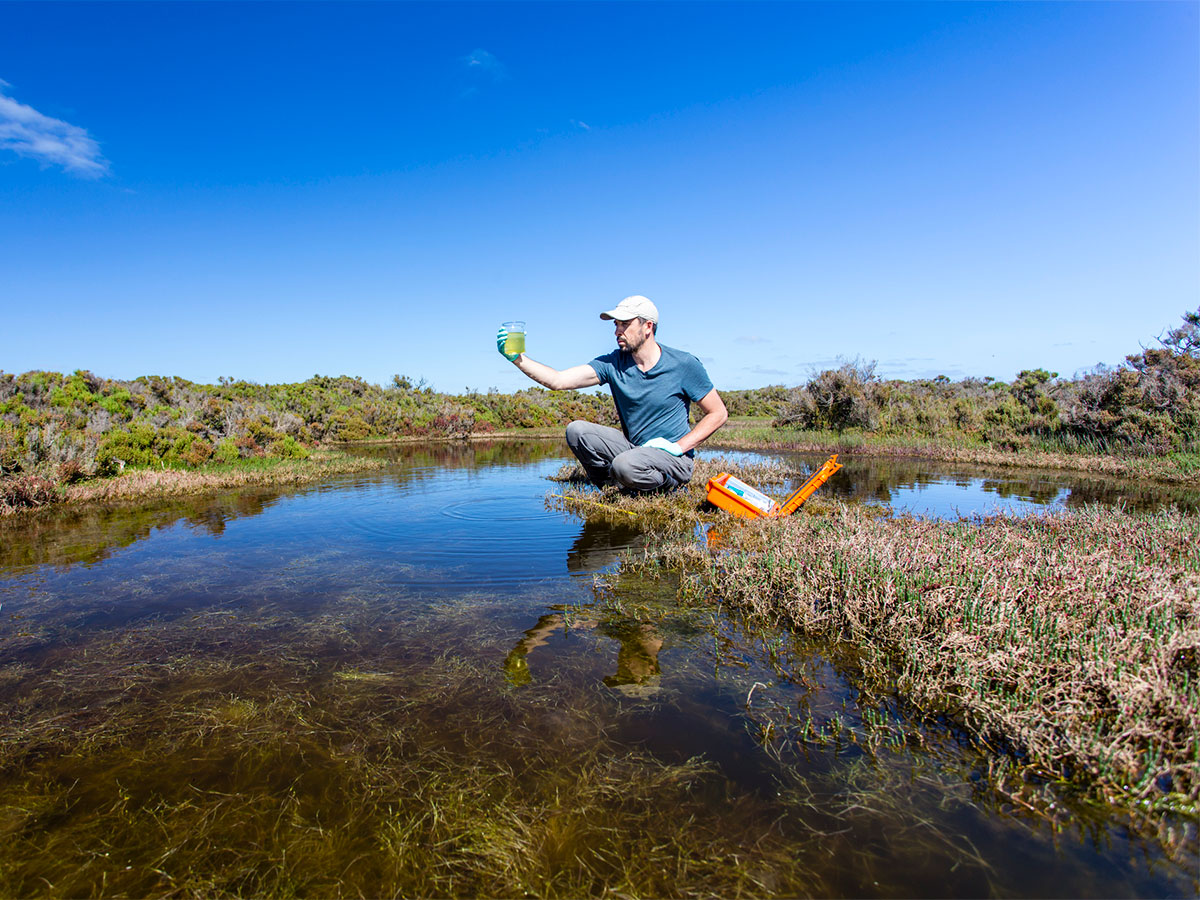 Dredging can be used to remove all types of sediments, sludge, muck, or any other type of material from around and within a body of water.
RSI has completed dredging projects for a lot of different applications.
The most common type of dredging projects are:
Lake Dredging
Pond Dredging
Lagoon Dredging
Sediment, Silt, and Muck Removal
Mine Tailings Dredging
Environmental Dredging
Golf Course Dredging
Reservoir Dredging
Wastewater Biosolids Dredging
Water Treatment – Alum Pond Dredging
Power Plant Industrial Dredging
Dewatering
River Sand, Inc. has completed dredging projects including and involving many different entities and clients including these:
U.S. Army Corps of Engineers (South Atlantic Division composed of Savannah, Mobile, Nashville, Charleston and Wilmington)
U.S. EPA (Region 4, Athens)
Georgia EPD (Surface Mining, Department of Natural Resources, and Department of Fish and Wildlife)
University of Georgia
Georgia Power (Southern Company)
Energy Companies (local EMC)
Municipalities (Johns Creek, Suwanee, Alpharetta, Cumming, Gainesville, Athens, Atlanta, Marietta, Kennesaw, Dahlonega)
Hydropower operators (Georgia Power, Duke Energy, Private Owners, FERC)
Utility departments (Dekalb, Cherokee, Lumpkin, White, Forsyth, Hall, Gwinnett, Fulton, and Dekalb Counties)
Engineering firms
Home owner associations (located in Atlanta, Roswell, Marietta, Cumming, Buford, and more)
Lake property owners (Lake Lanier, Lake Hartwell, Lake Burton, Lake Rabun, Lake Chatuge, Lake Oconee, Lake Sinclair, Lake Nottely)
Farmers (Irrigation Ponds, Lagoons, Water Sources for Dairy, Poultry, Beef Cattle, Swine, and Horse/equine)
Industrial Facilities (Steel manufacturers, Pulp and paper mills, Chemical plants, Tire facilities, Car manufacturers)
Mining Companies (Kaolin clay, Silica sand, Stone and Gravel, Granite Quarry, Gold)
Corporate Campuses (Stormwater Ponds and Lakes for Healthcare, Communications, Warehouses, Manufacturing)
Pond Dredging
Pond dredging is a great solution to restoring your pond's depth, water clarity, and function. Ponds in rural areas provide a source of water for cattle, horses, irrigation, recreational fishing, and beauty to a landscape. Ponds in urban settings, such as Atlanta, offer an aesthetic appeal of living by the water and in many cases storm-water detention. Regardless of where the pond is located, when water enters as a stream, storm-water, or across the land surface it brings some type of sediment with it. Over time sediment (muck or silt) accumulates often unseen beneath the surface until it becomes shallow in areas (often near where the water enters). If left unattended, eventually the entire pond will be very shallow and typically aquatic vegetation starts to take over the pond. Dredging can remove this sediment and help maintain a suitable depth to limit aquatic weed growth and allow the pond to remain functional for its purpose. Mechanical dredging with excavators is commonly used for small ponds with access to most of the pond along the shoreline. RSI has dredged "ponds" that were really as big as lakes, all the way down to a small koi and trout ponds in the backyard.
Lake Dredging
Lakes are commonly owned by private individuals, HOAs, or a local municipality. Lake dredging is the most common type of project inquired about. Sedimentation in lakes is a function of incoming streams moving sediment into the lake but it cannot pass through the lake. Many lakes built by the Soil Conservation Service were designed specifically for sediment capture. However, most lakes become unsightly and not functional for their intended uses as sediment fill them up.
Lakes can be dredged with a pump dredge, hydraulically, or drained to be excavated. Sometimes it can be a combination. Often HOAs and water treatment operators are concerned about the amount of time to refill the lake if it has to be lowered, so dredging can be done with the lake at full pool. HOA lakes are generally developed around the entire lake so disposal of the muck will have to be at an off-site location. Some lakes have areas for disposal nearby. However, a common misconception is that you can store sediment within the state water buffer, on a dam, on in the dam spillway. Precaution must be taken to ensure the sediment disposal is within regulations and without risk of entering back into the lake or stream again. Dredging offers a solution to restore the original water depth, aquatic habitat for fish and turtles, recreational boating and fishing, aesthetics, water storage and property value.
Lagoon Dredging
Lagoons are commonly used as part of a wastewater treatment process. However, lagoons can be used from agricultural practices to manufacturing processes. Some lagoons treat organic sediment that is either aerobically or anaerobically digested over time. Other lagoons treat water that may accumulate byproducts of manufacturing or industrial processes, such as tannins, heavy metals, pcbs, or other pollutants. Secondary effects such as pathogens (e. coli or other bacteria) can be another regulated part of the discharge from a lagoon. Over time lagoon, even when functioning properly as designed, storage can diminish enough to affect discharge and treatment parameters. Dredging can remove the accumulated sludge to restore the lagoon's functionality. Dewatering and disposal of lagoon sludge is highly dependent on the type of sludge. Many agricultural sludges that haven't decomposed completely can be land-applied. Many biosolid sludges must be transported to an approved land fill. Other industrial sludges may have to be treated before disposal occurs. RSI can help you determine what is the most economical and feasible option to restore your lagoon.
Sediment, Silt, and Muck Removal
Dredging is the solution to remove silt and muck regardless of where is ends up. Ponds, streams, lakes, wetlands, drains, intakes, culverts, water basins, trash racks, and other structures that convey water eventually end up with muck too. Dredging can remove silt from culverts under roads that cause flooding. River Sand has removed debris (limbs, sticks, leaves, sand) from the water intake structures and the stilling well within them. Storm drains and where they discharge is another place commonly filled with muck that needs periodic maintenance. Outfall control structures also require periodic dredging to remove the buildup of floating debris collected by the filter, screen, or filter ring. With many of these scenarios our vacuum truck or vacuum excavation service may be the best solution. RSI has solutions for the biggest problems even in the smallest areas.
Mine Tailings Dredging
Granite quarries north of Atlanta and kaolin mines near Macon (Sandersville) have a common way of dealing with cleaning up processing water through tailings ponds. Eventually these ponds fill with fine sediment, silt or clay, and need to be cleaned out to allow for the proper quantity and quality of water needing for washing mined products. NPDES permits often place a limited restriction on water discharge as well. RSI can remove and dispose of mine tailings within a site for mine reclamation or off-site disposal. Depending on the mine site settling ponds can be bypassed or left on-line while the dredging occurs to reduce or eliminate down-time. RSI is familiar with the mining process, as well as our team being MSHA trained. So, we are ready to help you keep mining effectively with a clean settling ponds.
Environmental Dredging
Environmental dredging usually involves removing contaminated sediments or performing lake and stream restoration. Many projects involve carefully removing particular sediments with accuracy and processing these sediments according to protocols. River Sand has removed inches of sediment in an area with limited access and virtually no impact on the surrounding landscape or property. Often EPD or EPA issues a CAP or corrective action plan that is approved and the process must be followed to ensure the problem is solved and liability is released. RSI can help you with your project, and restore nature at a reasonable cost.
Golf Course Dredging
Golf courses are often distinguished by the bunkers and water features. Water features, such as ponds, streams, and lakes, add tremendous value to a golf course. The players know how to avoid the lakes and ponds while playing but enjoy their beauty at the same time. The superintendents know the vital role lakes and ponds play in the irrigation of their turf throughout the summer months. They also know the role flooding can play in missed days of play after rainfall events as many courses are built along the floodplains of land not suitable for housing development. Dredging ponds and lakes on golf courses can range in difficulty. Modern course design does not include a place to dispose of sediment within the course, but often there is a suitable way to use the material to improve the golf course. RSI has worked with clubs around Atlanta, Georgia, and the Carolinas to allow play to continue through projects, lower impact to the patrons, and design access to limit or eliminate damage by heavy equipment and trucks to complete the work. We have dredged many golf courses to restore the beauty and increase the volume of water available to irrigate. Overall, dredging can offer great results for a golf course.
Reservoir Dredging
Lakes regulated by the US Army Corps of Engineers often allow private property owners to access and recreate within the lake. Permitted boat docks and boathouses are common along the shorelines of Georgia reservoirs. The access to the reservoirs can be blocked by shallow water preventing boat access and boat dock lifts (or dock permits to be issued). Dredging of these reservoirs must follow strict guidelines set forth by the dam operator whether it be USACE, Georgia Power, TVA, or Duke Energy (all regulated by FERC). Some of these guidelines include limits on quantity of sediment to be dredged by a single dock owner, final grade of the dredging process, disposal of the sediment, wet or dry dredging, seasonal timeframes, and even spawning related rules. RSI knows these guidelines well for each reservoir and can help design a project that restores your dock or access back by summertime!
Wastewater Biosolids Dredging
Wastewater treatment operators know that biosolids are a part of the process. Accumulation of sludge within lagoons can become an issue with meeting discharge criteria and storage. Removing the sludge is often done with a dredge along with a belt press or geosynthetic dewatering tube because of the nature of the sludge. Once dewatered certain sludge can be land-applied or taken to an approved land-fill. Dredging biosolids is often a continual maintenance project that can be planned and budgeted by the operator or municipality. Factors such as laydown area, power supply, ability to take a lagoon off-line, and timing can determine the best dredging method for your project.
Water Treatment – Alum Pond Dredging
Water treatment operators know the importance of supplying clean drinking water to the public. Alum and other coagulants in addition to flocculants are used as a part of the process to remove unwanted suspended clay particles from the raw water. Typically, alum sludge is a byproduct of the water treatment process and composed of fine clay particles attached to the aluminum sulfate. Lagoons periodically fill with alum sludge and must be cleaned or dredged to remove solids. River Sand can dredge, dewater, and dispose of alum sludge efficiency to restore your water plant lagoon to full capacity.
Power Plant Industrial Dredging
Coal combustion residuals (CCRs) include fly ash, bottom ash and other materials, which are produced when coal is burned for electricity generation at power production facilities. These residuals of power production are often contained within lagoons. Mechanical excavation can be done from the shoreline but often lagoons are too large to access entirely (even with bridges or peninsulas) with excavators. Hydraulic dredges can be used to pump and dewater coal and fly ash or other sediments. A combination of methods may be most efficient based on plant design and dewatering. Dewatering can be done as it is stockpiled or often with a dewatering screen and hydrocyclones. Ash may be recycled or disposed once removed. If it is time to dredge your lagoon, give RSI a call.
Dewatering
Dewatering sludge, silt, muck and other sediment is a process within itself. Often dredging is completely reliant on the dewatering process. Other times dewatering is a completely independent process. For example, dewatering sludge drained or pumped from a clarifier does not require a dredge but the slurry must be processed to remove the sludge from the water. River Sand implements various types of dewatering processes from clarifiers, classifiers, dewatering screens, hydrocyclones, belt presses, geogynthetic tubes, ponds, land application, and a few unique solutions we have designed. Polymer injection is a part of this process in many of the methods, and we have different polymer injection systems to dewater effectively. There are a lot of solutions that can get the water out of your sludge, and we can help!
Estimate Your Dredging Project
Other projects and In-Field Mix are calculated separately.