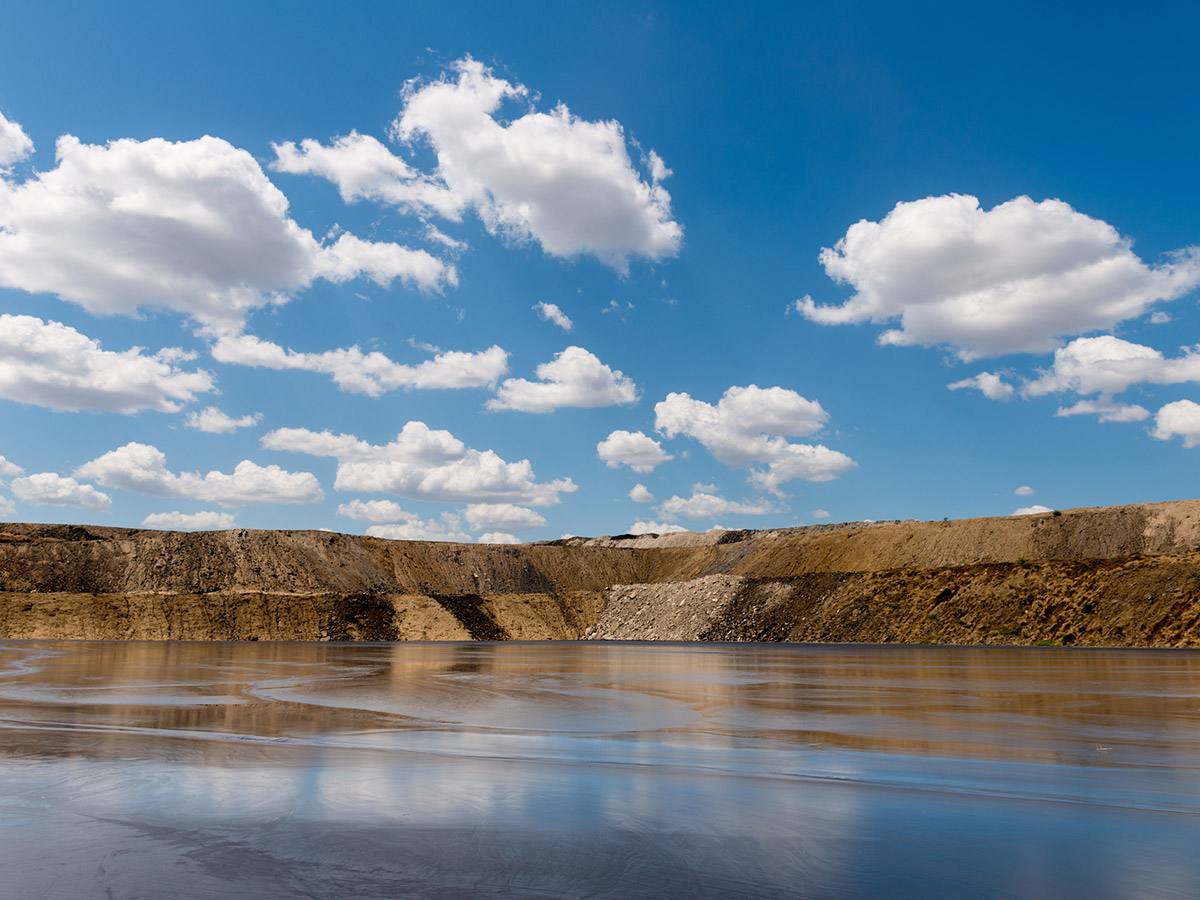 Dredging restores settling pond volume capacity
Tailings dredging improves water quality discharge and helps meet EPA NPDES requirements
Dredging does NOT require shut down of operations
Mine and Quarry Dredging
Mine tailings are often the last part of the process within a mine and the last thought of a mine operator.  Mine tailings refer to the byproduct of a mining process and often this material is collected within a settling pond at a quarry or mining facility.  Mine tailings, often just called tailings, build up within the settling ponds and eventually pond depth and capacity are reduced.  Storage of tailings is one issue one the settling pond is full.  Another issue commonly found is the quality of discharge water does not meet the EPA or EPD regulations for the NPDES permit of a site.  A final issue is that the capacity of the settling pond is reduced so that it affects the reuse of water for processing from the pond.  Dredging is a solution that can remove and reduce mine tailings from a pond or lagoon.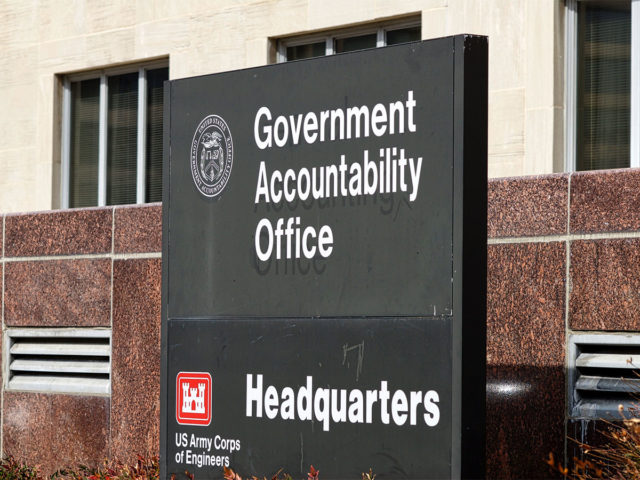 Mechanical dredging with excavators and draglines
Mine tailings often are removed from the edge of the lake using mechanical dredging methods, such as a long reach excavator or dragline.  Typically, the material is allowed to dewater along the edge of the pond or lagoon before it is transported for disposal.  Disposal is often within the mine as part of the remediation of the old cut or as fill material if the sediment is suitable.  River Sand has multiple options for mine tailings removal utilizing mechanical dredging techniques.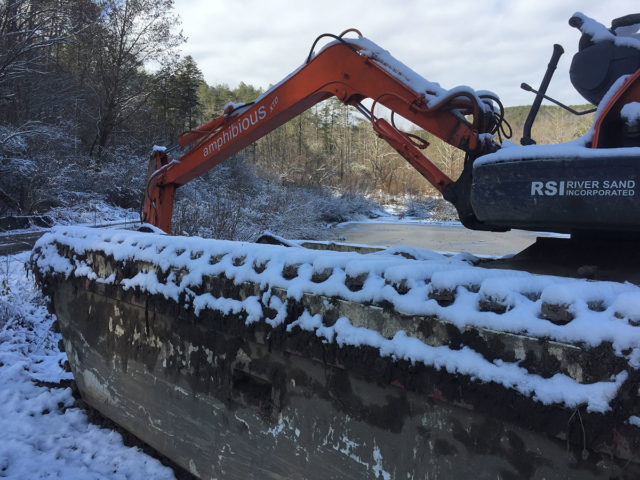 Hydraulic dredging, pumping settling ponds
Sediment and tailings within ponds or lagoons that are not within reach of excavators and draglines from the shore can be removed with an alternate dredging method.  Hydraulic dredging is one of the best solutions to remove mine tailings.  Dredges are capable of pumping the tailings to a reclamation area, a larger pond, or dewatering equipment for disposal.  River Sand has dredged small "splash ponds" with tailings up to large impoundments with 100,000's of tons of tailings.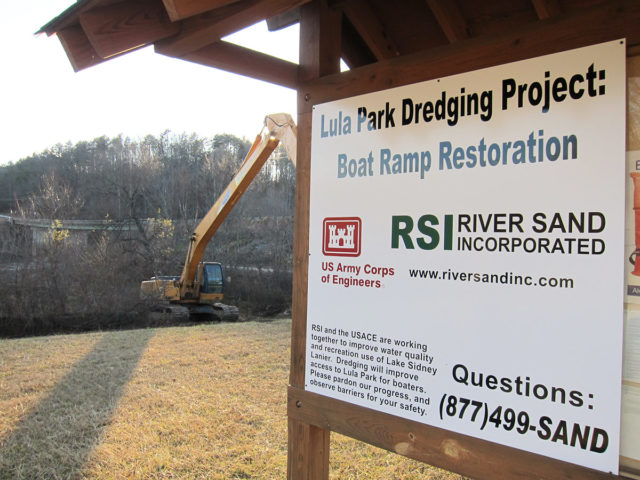 EPD, EPA, MSHA, LIA, NPDES – Solutions and Expert Advice for Mines and Quarries
The dredging method is often selected based on the environmental regulations, the production or processing requirements, and the type of material being dredged.  River Sand is familiar with most mining processes and our team members are MSHA certified, so we are ready to work safely within your mine.  Many of our clients are in the sand, kaolin, granite gravel quarries, gold mines, and clay pits.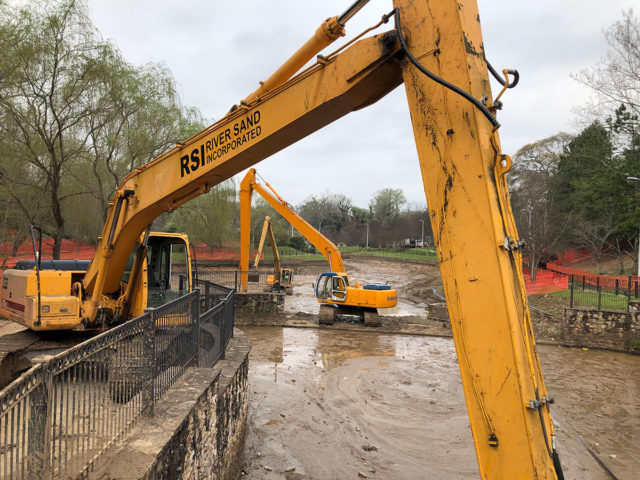 RSI, a Dredging Contractor for your Mine, Quarry, or Tailings Pond
River Sand will help you design a process that will help efficiently remove, recycle, reclaim, or dispose of your mine tailings and sediment pond material.  RSI has the dredging equipment and offers the best dredging service in the industry!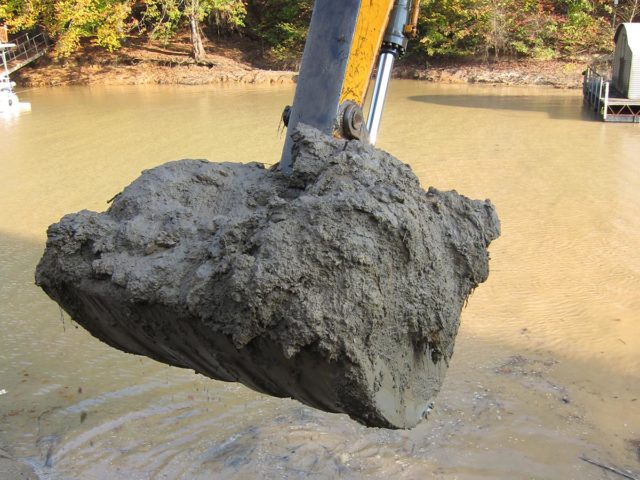 Frequently Asked Questions
Do you have questions about River Sand? We have answers!
Tailings are often an issue with mine sites.  As settling ponds fill with tailings, they must be removed to allow for more storage and capture.  Dredging can help remove tailings from ponds and process or dispose of them in an alternate location. 
Sand and kaolin clay are two unique types of material.  Sand is much more abrasive and must be pumped with hardened steel pumps and cutterhead wear parts.  Kaolin is less abrasive but must be pumped efficiently, often at long distances to be economical.  Hydraulic mining is often used when the source is dry.  Dredges are used when the water table is above the source of material. 
Sand dredging can be done within quarries or mines for mining or reclamation purposes.  Sand can be excavated with an excavator and stockpile easily as it dewaters rapidly.  Pumping sand with a dredge is an effective means to move sand and process it.  Sand pumps are made of specific metal to prevent wear.  Pipeline is usually high-density plastic to prevent wear as well. 
Cleaning out sediment ponds at a quarry can be tedious.  Draglines were used in the past but have mostly been replaced by excavators to dig out settling ponds.  Hydraulic dredges can also be useful to remove sediment from ponds in mine sites and quarries.  Tailings, silt, and sediment can be removed and used in reclamation activities or placed in areas outside of the main processing facility. 
Dredging from mine sites using a cutterhead dredge is an effective method.  The cost can be as little as a few dollars a cubic yard or ton, but can increase up to $100 per cubic yard or ton depending on various factors.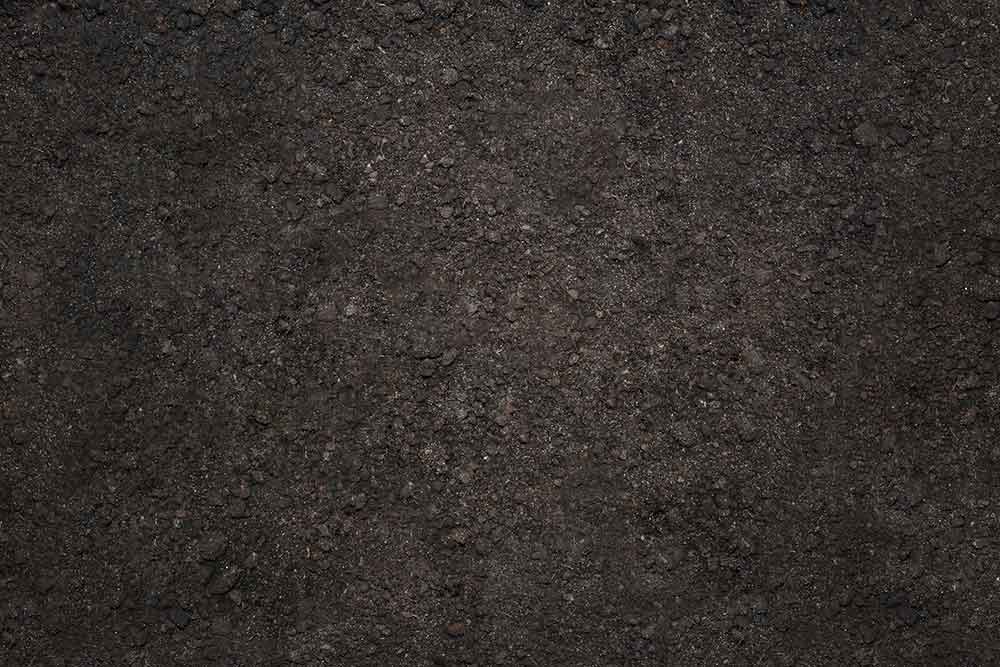 "The people at River Sand have been so generous to our school! Mr. Charles Parker [CEO of River Sand] comes weekly to Mossy Creek Elementary to mentor to one of our students; Mr. Parker provides stability, encouragement, and a friendly ear. When I called to inquire about purchasing top soil for our school garden, not only did the folks at River Sand donate one truck load of soil, but TWO loads of top soil. Without River Sand we would not be able to afford the soil that is so badly needed for our garden. (We use our MCES garden to teach elementary classes about science and growing, but also as an activity for students in counseling.) Their generosity and caring spirit is one that brings much joy, and we greatly appreciate River Sand."
— Ellen G | Mossy Creek Elementary
Estimate Your Dredging Project
Other projects and In-Field Mix are calculated separately.