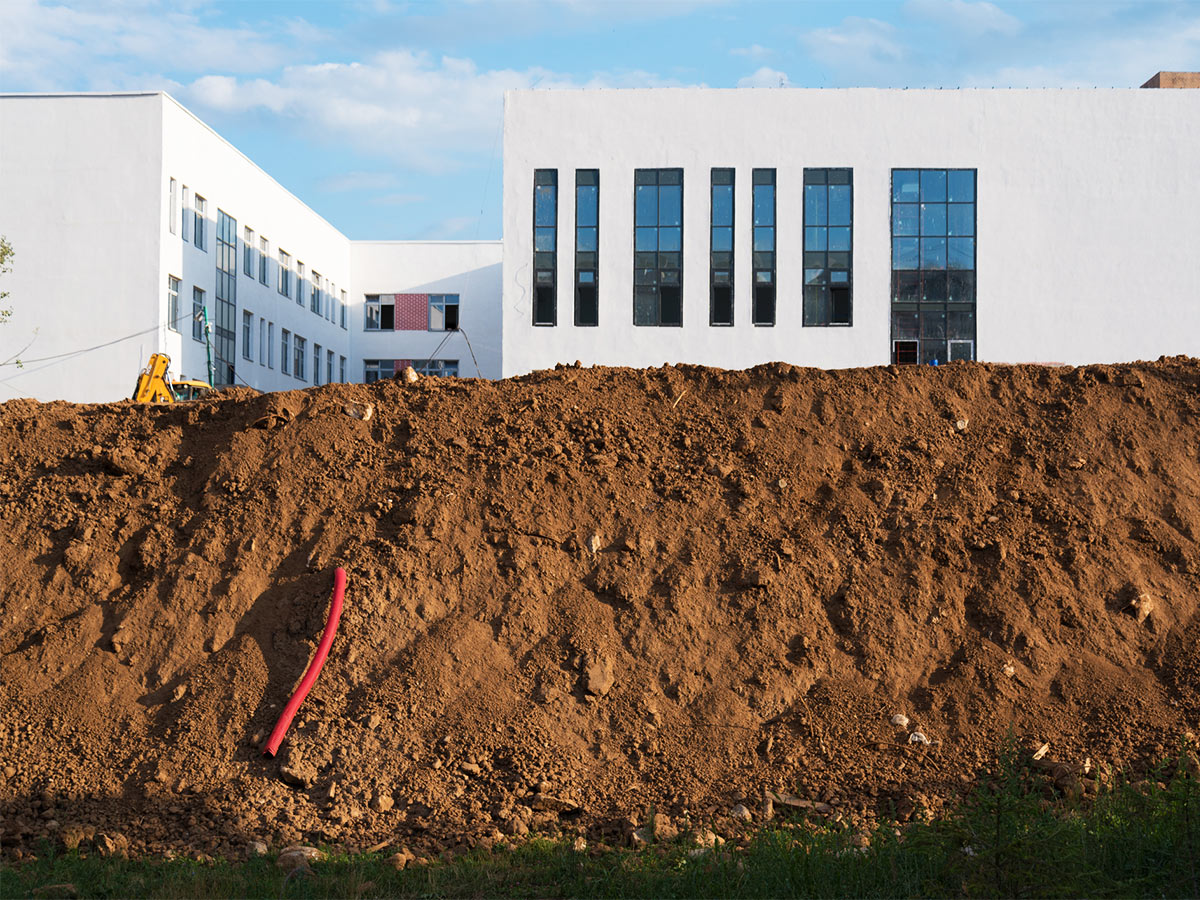 Fill Dirt
Georgia Red Clay, Dirt, Red Clay Dirt, Sugar Dirt, Cheap Dirt, Compactible Clay, Dump truck load of dirt; Bulk Dirt Near Me
Applications
Construction, Backfill, Landscaping, Filling in low areas; Grading, Building horse arena base; Filling stump holes; Driveway construction; Filling sink holes; Dam Construction; Base Material; Compactable Clay
Key Benefits
Affordable material for grading and leveling; Compactable clay makes a great base for construction activity; Seals and sets structures in ground with little potential to erode or allow water to permeate; Will not settle or decompose over time
Specs
High-density clay; Firm, stiff, high-plasticity clay; Uniform; Not screened and may contain debris such as rock/pebbles/roots; Color varies but typically red; Compactible upon request or "sugar dirt" upon request
Clean Fill Dirt is an affordable way to build an area up to grade or fill in a depression or hole.  Fill Dirt varies in texture and properties.  Some Fill Dirt has a high clay content and other times it has a high sand content, which is commonly referred to as "sugar dirt".  River Sand, inc. supplies Fill Dirt to the Atlanta area and within Georgia from our best sources.  There is some variation in the consistency to make it affordable, but if you have a particular use in mind or specifications we can provide you with the dirt that you need.  Fill dirt is not screened and unlike our Topsoil it is not the best soil for planting or seeding grass.  Often Fill Dirt can be used to get a low area within 6-8" below the grade and then capped with fertile Topsoil so that grass and other landscaping will thrive.  Fill Dirt is a great way to fill in low areas and once compacted in place will not wash as easily in areas where water may cause erosion.  The high clay content also allows it to provide a great base that can be compacted saving money from alternatives such as road base Gravel.  Fill Dirt has very little organic matter content preventing it from decomposing over time and creating sink holes.
Where do I buy clean fill dirt near me?
River Sand, Inc. has numerous locations that we supply and deliver Fill Dirt to homeowners, contractors, and landscapers.  We have strategic locations near Atlanta, Athens, Gainesville, Cumming, Alpharetta, Commerce, Cornelia, Jefferson and several more areas throughout Georgia.  We only supply bulk, loose dirt by the load though and sell it by the ton or load.  Our Fill Dirt is not screened, so there is no guarantee on the quality unless specified but we do attempt to select Fill Dirt that is relatively free of debris and trash (unlike many other suppliers).  If you are looking for Fill Dirt for sale then we are confident that we can provide the quantity at an affordable price.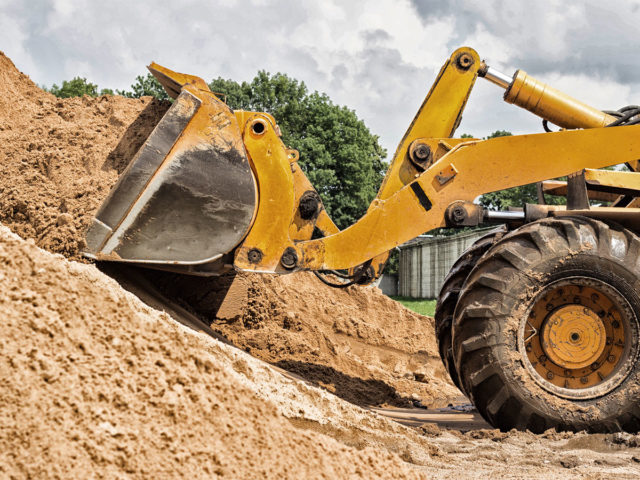 What kind of dirt do I need? Fill Dirt vs. Topsoil
Fill Dirt is unscreened dirt typically used when you just need to fill in an area.  It is an affordable option and depending on the purpose it is often the best fill material for the price.  Topsoil is screened and more expensive.  Topsoil can be used as Fill Dirt but Fill Dirt isn't a great option in lieu of Topsoil as it isn't suitable for plant growth.  Topsoil generally contains more sand, organic matter, and nutrients needed for plant health.  If you need less than one dump truck load it may be best just to fill in the area with Topsoil alone.  However, if you need multiple loads of dirt, starting with Fill Dirt and capping with a good Topsoil can often save you hundreds of dollars.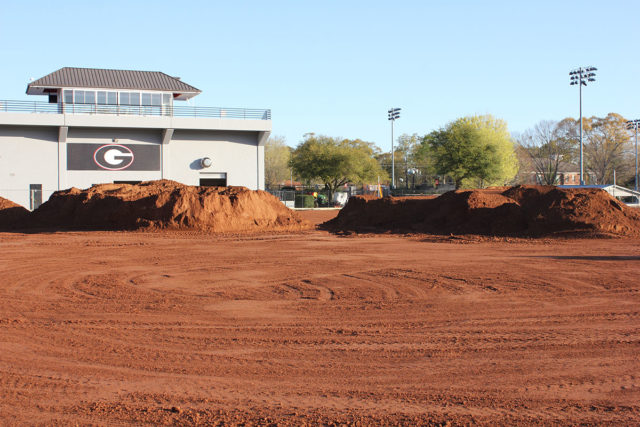 How much does a load of dirt cost?
Fill Dirt is typically the cheapest load of dirt for sale that you can buy.  On average, Fill Dirt ends up being about half of the cost of a quality Topsoil or Landscaper's Planting Mix.  The cost may depend on the distance from one of our landscape supply yards or clay sources.  The cost of Fill Dirt usually starts at $7 per cubic yard (or about $9 per ton) versus Sand, Soil, or Gravel starting at $12 per cubic yard (or about $15 per ton).
RSI is your local supplier of Fill Dirt in Georgia including Cumming, Alpharetta, Dawsonville, Milton, Buford and all of Greater Atlanta for decades.  Our bulk Fill Dirt can be delivered by the dump truck load, which is the most cost-effective way to buy dirt.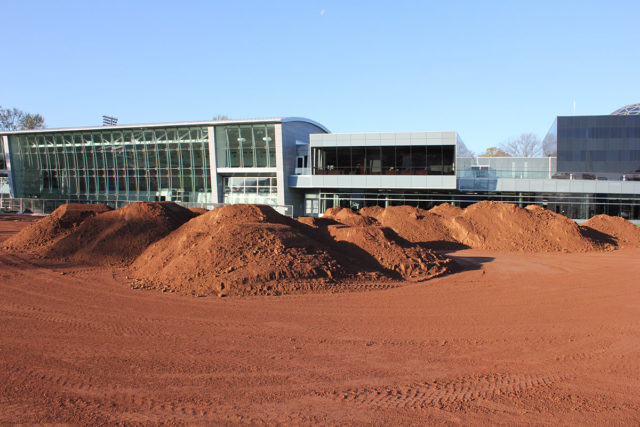 We Deliver!
RSI supplies bulk Fill Dirt by the load to contractors, landscapers, homeowners, and anyone else for all types of construction projects.  River Sand, Inc. is your bulk landscaping supplier and source for construction materials including sand, soil, and gravel. We are ready to deliver our Fill Dirt clay for your project whether it is under pavement in Lawrenceville, building foundations in Norcross, damming a pond in Atlanta, a base beneath a horse arena in Athens, filling a hole in Gainesville, grading a parking lot in Alpharetta, and any other project throughout the rest of Georgia.  Call today for a quote and to schedule delivery for your Fill Dirt delivered!
Frequently Asked Questions
Do you have questions about Fill Dirt? We have answers!
In the Atlanta and surrounding areas in Georgia, fill dirt is typically characterized by red clay.  It can be more or less sandy in texture but is often unscreened, meaning that it can contain rocks or other debris.  It is excavated from the ground and is great to use to build up areas to the desired grade.  Some fill dirt can be used as compatible fill for dams, foundations, and other functions. 
Topsoil is a sandier, fertile, usually dark brown or black, soil that contains nutrients and organic matter suitable for growing plants.  Fill dirt refers to any dirt that does not contain organic matter but instead contains higher amounts of clay.  Some fill dirt may be suitable for compactible fill.  Fill dirt is usually a more economical option and better option to fill in low areas for structured fill.  Topsoil is best used for areas that will be planted with grass, trees, or shrubs. 
Fill dirt is commonly used as a construction material for grading on construction projects.  For landscaping, fill dirt is an excellent material to build up low areas, add to divert runoff, and backfill against basements or other structures.  Fill dirt is not the best option for planting grass in but as an economical fill material you may consider filling up areas with fill dirt which stays in place easier.  Then topping the fill dirt with 6 to 8 inches of topsoil before planting. 
You can find some contractors willing to give extra dirt that they have on a project.  So, if you see a house or building with a pile of dirt close by, you may ask the contractor.  However, most of the time you will need to haul it with a dump truck which will add cost.  Be careful to inspect or ask about the fill dirt as many construction sites tend to place anything in the dirt pile that they are getting rid of which may end up with you getting debris and trash you do not want along with the dirt.  Most landscape suppliers, like River Sand, select the best quality dirt that is most affordable for you, and can deliver it when you need it. 
A dump truck load of fill dirt is typically 15 to 18 tons.  This can be 10 to 15 cubic yards of dirt.  Remember to consider about 10% more if you are planning on compacting the fill dirt.  Also, be sure to use our calculator to find out how much dirt you need.
View All FAQs
Related Articles
See what we've been saying about
Fill Dirt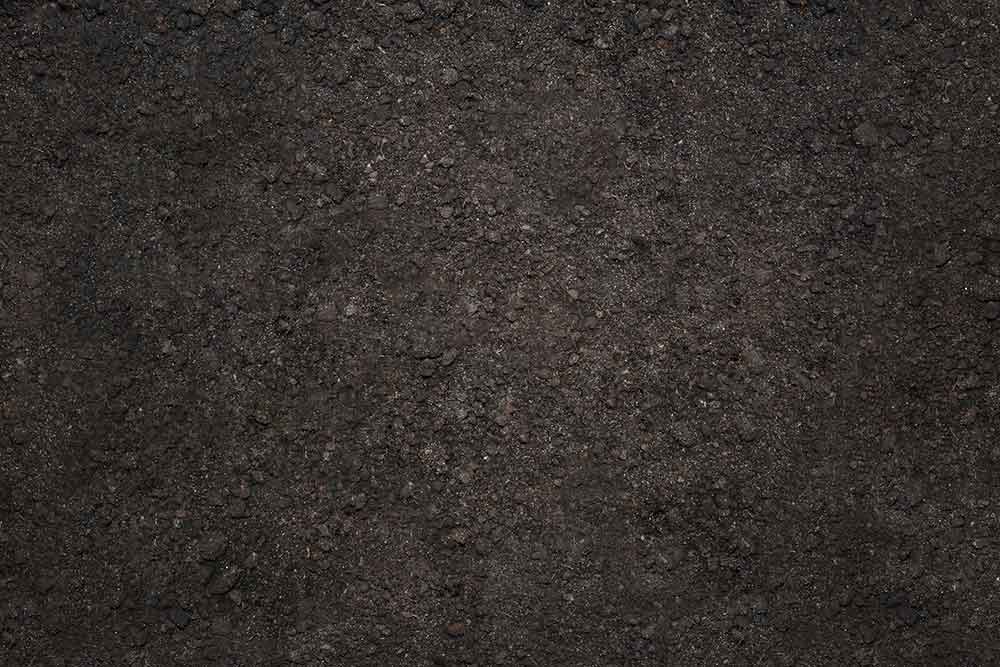 "The people at River Sand have been so generous to our school! Mr. Charles Parker [CEO of River Sand] comes weekly to Mossy Creek Elementary to mentor to one of our students; Mr. Parker provides stability, encouragement, and a friendly ear. When I called to inquire about purchasing top soil for our school garden, not only did the folks at River Sand donate one truck load of soil, but TWO loads of top soil. Without River Sand we would not be able to afford the soil that is so badly needed for our garden. (We use our MCES garden to teach elementary classes about science and growing, but also as an activity for students in counseling.) Their generosity and caring spirit is one that brings much joy, and we greatly appreciate River Sand."
— Ellen G | Mossy Creek Elementary
Calculate Your Project
Determine how much product you need for your project and submit it to us for a free estimate, including delivery costs.
Dredging projects and In-Field Mix are calculated separately.
{{getResultLabel()}}: {{entry.result}}