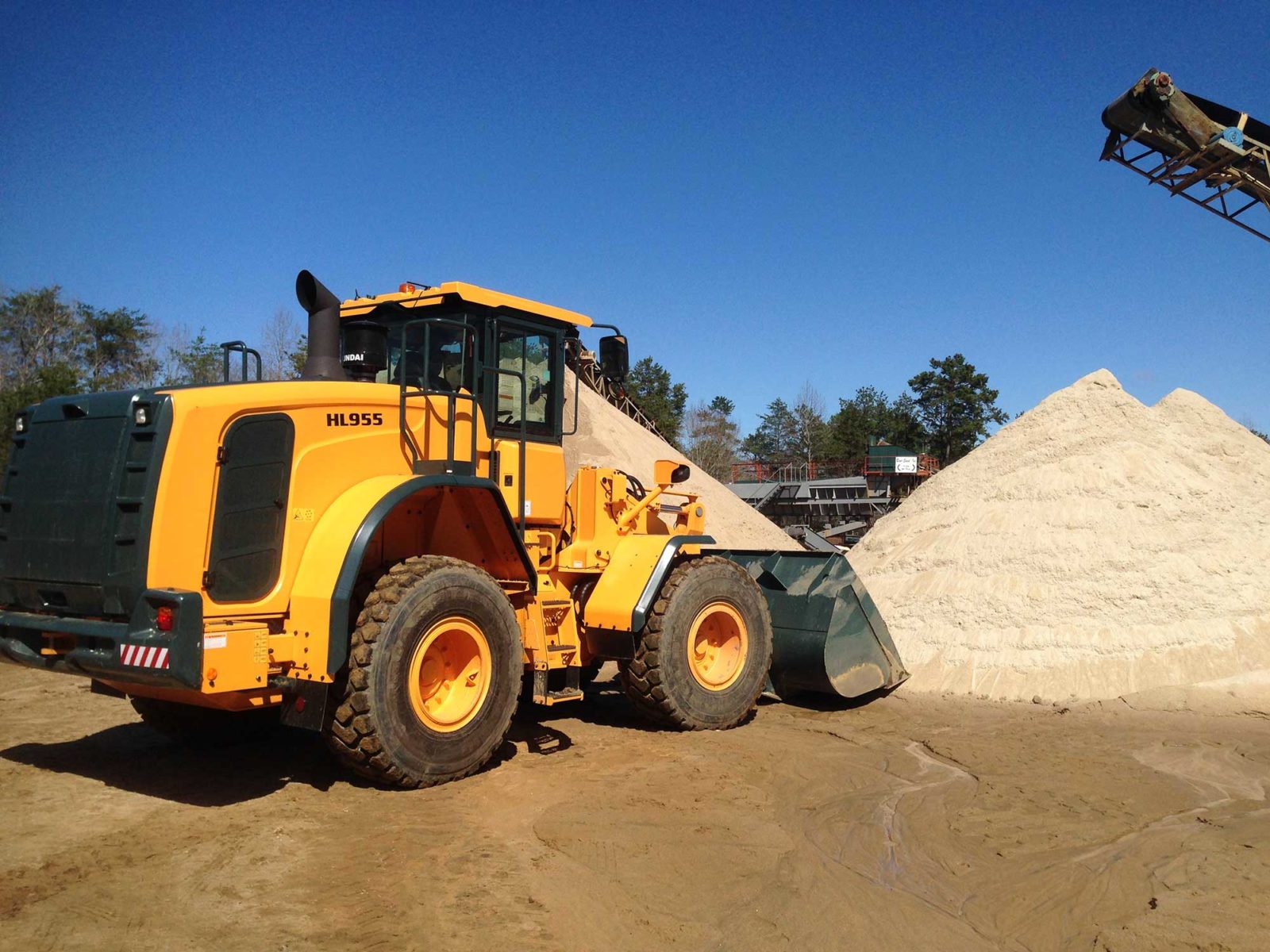 Construction Sand
Other names: Concrete Sand, Commercial Grade Sand, All Purpose Sand, Concrete Sand, Paving Sand, Utility Sand, River Sand
Applications: All-purpose construction and landscaping sand
Key Benefits:  Affordable, Washed, Meets Concrete Specs, Drains Well, No Dust
Specs: Screened minus ¼", <1% Passing #200 Mesh, High Durability Index, Ideal Fineness Modulus (FM)
Construction Sand is a general term for sand that refers to many types of sand including
Concrete Sand
Commercial Grade Sand
All Purpose Sand
Concrete Sand
Paving Sand
Utility Sand
River Sand
Construction Sand – Popular Construction Material and Supply Uses:
Concrete Sand
French Drain Sand
Backfill Sand
Underlayment Sand for pipe or tanks
Mortar mix or masonry sand for blocks or stone work
Snow and ice sand to add traction (sidewalk sand and road brine/salt sand)
Filter sand
Construction Sand – Popular Landscape Material and Supply Uses:
Landscaping
Gardening
French Drains
Pavers
Chicken Coops and other pet enclosures
Leveling low, muddy areas
Amending soil
Leveling lawns or grass
Paver Sand
Fire pits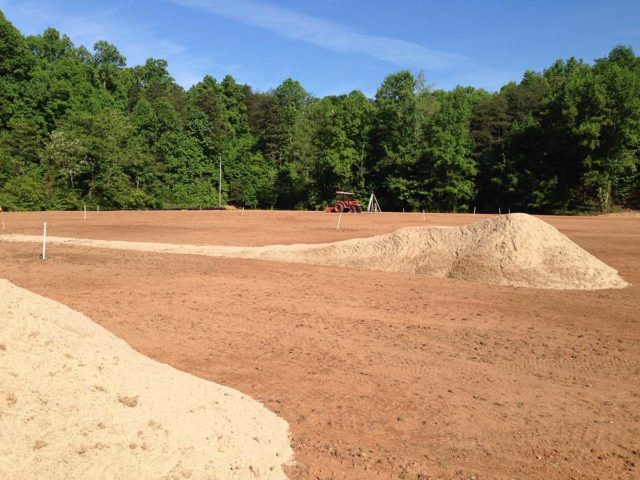 Construction Sand is available in bulk orders direct from the producer, River Sand, Inc. The all-purpose sand screening process removes the larger particles larger than ¼". The all-purpose sand washing process removes the dust particles, such as silt and clay, so that the sand is suitable for the described landscaping and construction purposes. Our washing and screening process results in our sand containing less dust and fewer pebbles than our competitors' sand. Therefore, you end up with more of the right sand for the money. Construction Sand is extremely hard and durable, meaning that it will last a long time without breaking down from use or weathering like other sands (i.e. limestone). The gradation is a medium to coarse sand that follows concrete, fine aggregate guidelines such as ASTM C-33. The coarser sand particles are ideal for certain landscaping applications because it promotes rapid water drainage or when combined with other soils can improve its ability to allow air and water to move into the soil.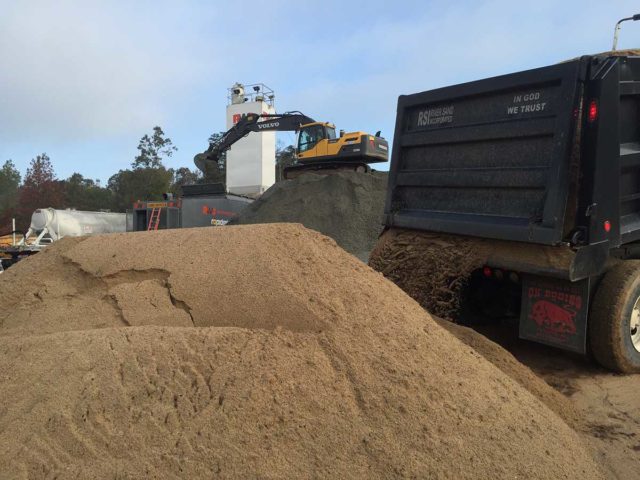 River Sand Inc. has been a leading material supplier of construction sand for more almost three decades. We supply some of the leading ready-mix concrete companies across Atlanta and North Georgia, including permanent ready-mix facilities in Gainesville, Athens, Toccoa, Commerce, Cumming, Jefferson, Roswell, and Alpharetta. River Sand supplies concrete sand to portable ready-mix sites around Atlanta and North Georgia, with our most popular locations being on the I-85 corridor in Winder, Commerce, Lavonia, and Carnesville.
River Sand, Inc. is capable of providing the optimal blend and gradation for pre-cast concrete companies, shotcrete, and gunite (including pool companies) mixes. Often these types of concrete applications require sand that is finer or coarser depending on their finishing preference.
Our legacy of consistency and rigorous quality assurance keeps our construction sand in high demand with Atlanta's builders, developers and remodelers. Our construction sand is perfect for your construction project or landscaping project. Keep in mind that we supply bulk, wholesale sand either delivered or loaded on your dump truck or trailer.
We can help you choose the perfect sand product for delivery to your project in Georgia today. Just give us a call at 877-499-SAND. We look forward to serving you!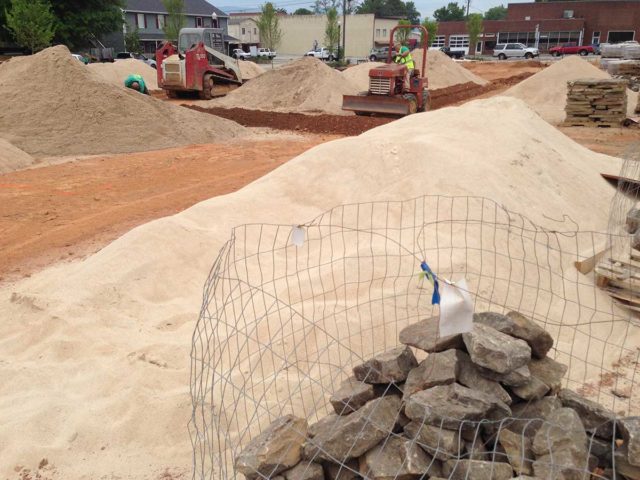 Frequently Asked Questions
Do you have questions about Construction Sand? We have answers!
Construction Sand refers is a general term for sand used for a variety of construction purposes.  Not all Construction Sand is the same but it is typically a general purpose, budget friendly sand.  It can be made of different sources.  Our Construction Sand is a type of silica sand that can be used for concrete, drainage, underlayment for pipes and tanks, block masonry, and landscaping.  It is sub-angular, medium to coarse in gradation, screened, and washed sand. 
Yes, Construction Sand is an excellent fine aggregate to add to your concrete. It is typically combined with cement and gravel, such as #57s Gravel to obtain the right ratio for most concrete projects.
Construction Sand is the ideal type of sand to use for french drainage systems. It can be used just under the soil surface and drains water up to 60+ inches per hour to the perforated pipe below. Often a layer of gravel or fabric is installed between the sand and the drain pipe.
If you need a lot of sand for a project (more than a ton), it is best to have it delivered on a dump truck.  The sand can be dumped on the ground or a small area and will not wash away in the rain.  You can save money buying it in bulk.
Construction Sand can come from a variety of sources.  Some may be a type of natural sand, such as river sand, and others may be a type of crushed granite or limestone.  So the sources are usually determined by the local source or quarry.  It may also be determined by the bagging facility for big box retailers.  However, a good Construction Sand regardless of its source should be screened to remove large particles (gravel) and washed to remove small particles (dust).
View All FAQs
Related Articles
See what we've been saying about
Construction Sand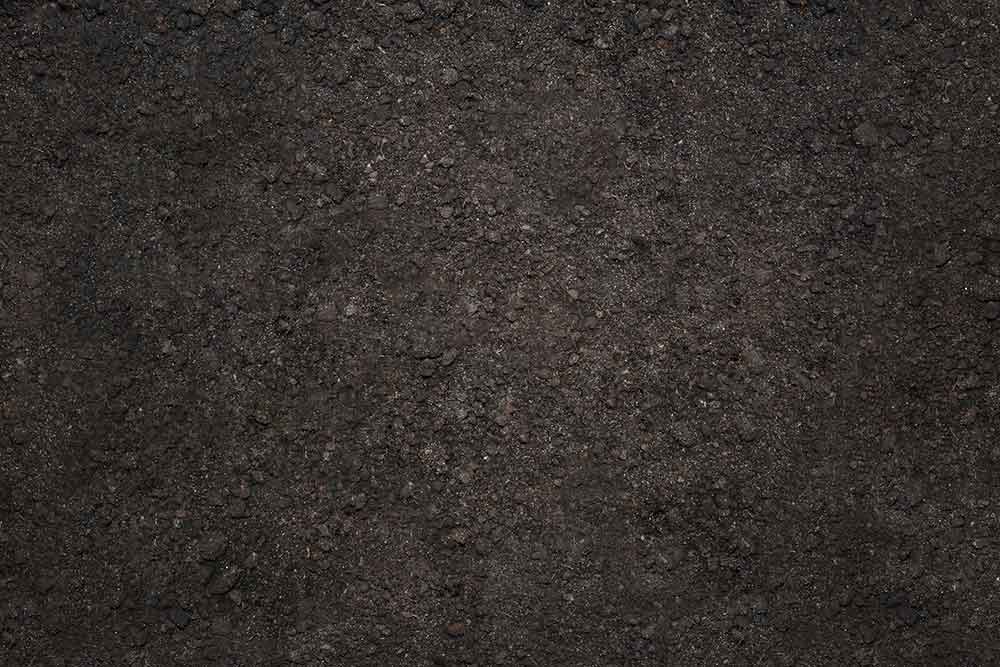 "I worked with River Sand on my commercial construction project and they were great! They went out of there way to make sure I had the desired product and the service was always dependable. It was easy to communicate with dispatch for specific delivery times and they would do their best to accommodate me if I got in a tight spot."
— Zach E | Contractor
Calculate Your Project
Determine how much product you need for your project and submit it to us for a free estimate, including delivery costs.
Dredging projects and In-Field Mix are calculated separately.
{{getResultLabel()}}: {{entry.result}}