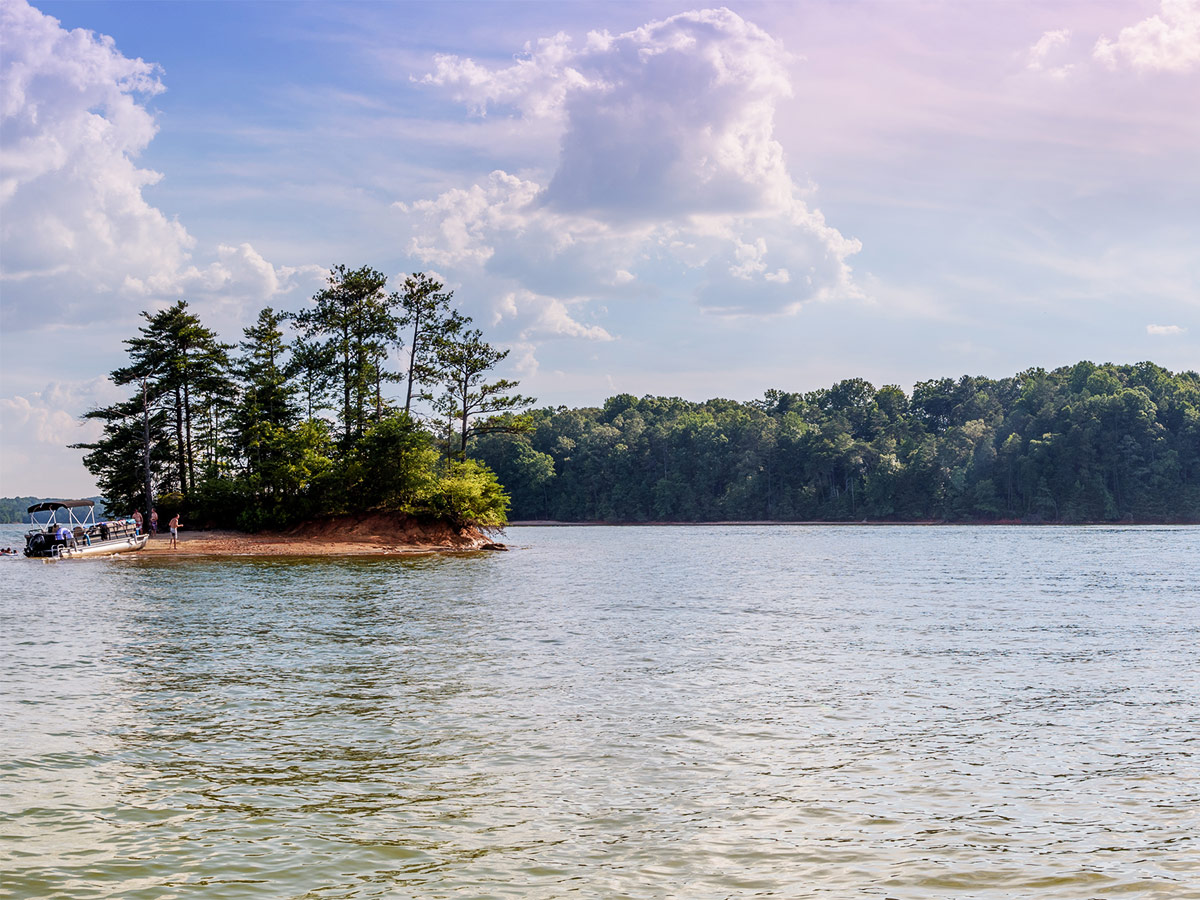 Cumming
Serving Greater Atlanta and Northeast Georgia
Cumming Landscape Supplies and Construction Materials
River Sand is your landscaping supply source if you are looking for sand, soil, gravel, dirt, or mulch near Cumming.We produce and deliver bulk landscaping supplies and construction materials in Cumming, Georgia.  Delivery of our products to your construction site or home is possible in any quantity. We deliver bulk sand, soil, and gravel by the ton so you can save money on reseeding your lawn, topdressing your turf, gravel for your driveway, or completing your next landscaping project.  Our team can answer any questions you may have to get you the right product at the right price.  Our drivers use our fleet of dump trucks to get you the sand or topsoil on-time and right where you need it.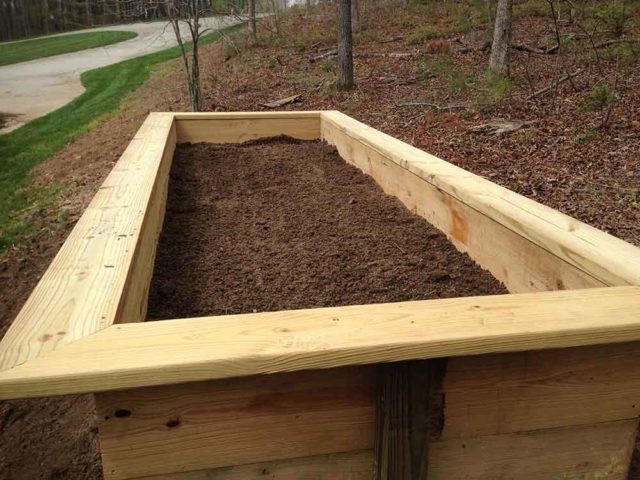 RSI offers more than just River Sand including:
Masonry Sand (including ASTM C-144)
Concrete Sand (including ASTM C-33)
Arena Sand
Soils

Topsoil
Engineered Soil
Bioretention Soil
Gardening Soil

Topdressing
Driveway Gravel
Decorative River Rock (Deco Rock, Pea Gravel, etc.)
Fill Dirt
Infield Dirt
Mulch (natural, brown, black, and red)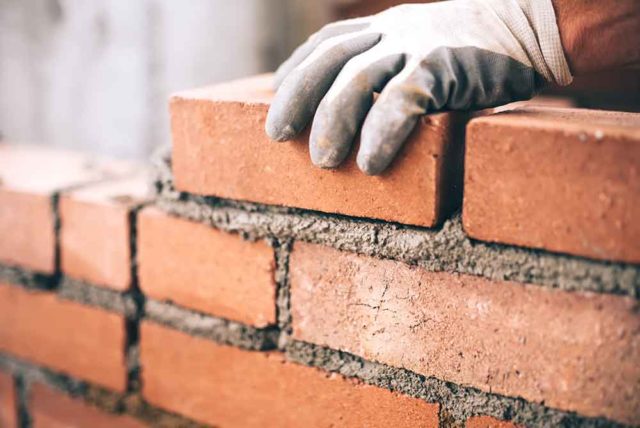 Topsoil to Topdressing for Large Construction to the Backyard Lawn
Cumming is situated just north of Atlanta along GA Hwy 400, and it is the county seat to Forsyth County, one of the fastest growing counties in the US.  The appeal to live and work in Cumming is related to its business opportunities, great schools, and award-winning recreational facilities.  Those facilities include the Cumming Fairgrounds, so many parks with athletic fields for the kids, horse farms, and Lake Sidney Lanier.  River Sand has supplied the construction industry, from home builders to road builders, with concrete sand, masonry sand, topsoil, engineered soil, gravel, and other materials for decades.  River Sand has also supplied the Topsoil for many residential homeowners looking to improve their landscape and Topdressing Sand for the lush bermuda and zoysia lawns common throughout the subdivisions.  Beach sand, play sand, and pool sand are commonly delivered to homes in Cumming during the summer months, especially those located near Lake Lanier.  River Sand has supplied truckloads of rootzone sand for sport field construction and tons of topdressing and infill sand for maintenance of both artificial and nature turf.  We also have numerous equestrian barns and arenas that add Arena Sand with our spreader truck each spring to freshen up their arena after a wet winter.  Cumming is growing and changing, and River Sand is here to supply the sand, soil, and gravel that the landscapers, homeowners, contractors, and sport field managers need along the way.
Cumming Dredging – from Lake Lanier to every other Lake or Pond
Dredging in lakes, ponds, and lagoons in Cumming has been part of many projects completed by River Sand.  We have dredged on Lake Lanier to clean out boat docks, gain boat access, deepen docks for permits, and improve property values.  We have dredged multiple HOA stormwater detention ponds and lakes within subdivisions.  Let River Sand help you design a turn-key project to remove the silt or muck out of your pond!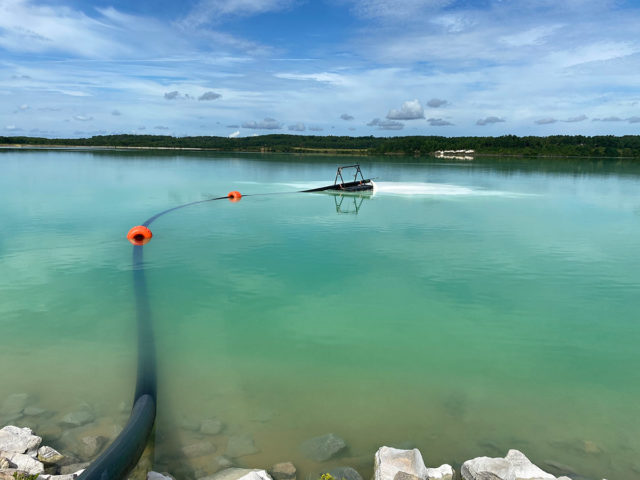 Featured Project: Peter the Landscaper
Peter wasn't new to the landscaping business.  He has installed a lot of sod, planted a lot of azaleas, built a lot of retaining walls, and just about every other landscaping feature.  Peter had sources for blocks, flagstones, shrubs, sod, and even his topsoil.  However, unlike the blocks that looked the same and quality plants he could get with a phone call, the topsoil he ordered never had the same consistency.  Finally, one day Peter was referred to a company called River Sand.  Our client representative greeted him on the phone and explained that our Topsoil, or PerfectSoil, would be a great fit for his application.  Even better was that we could deliver a ton or a few loads whenever and wherever he needed them, even with him not there on-site.  After a few loads, Peter saw the dark, rich soil was consistent, was easy to grade, and even easier to order. Peter the landscaper has been a loyal River Sand client, and we hope you will be just like him.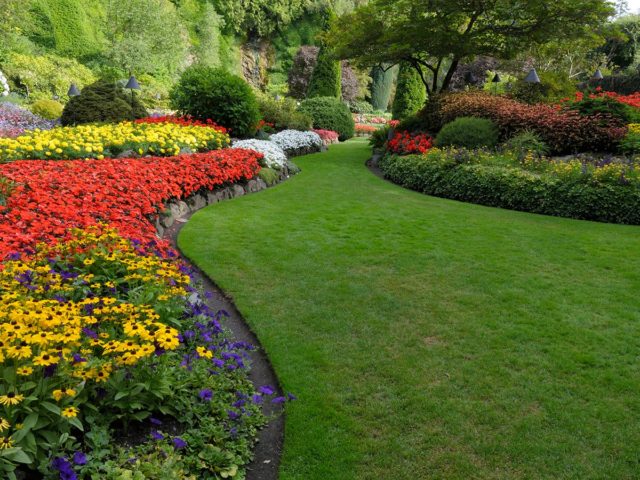 Featured Project: Dredging One Lake out of Another Lake
River Sand has completed many dredging projects to clean up various sizes of lakes and ponds in Atlanta, Cumming, and the rest of Georgia.  One unique project though was attributed to a lake in Cumming having a dam failure and a portion of the dam along with a lot of sediment ending up in another lake downstream.  The lake downstream just happened to be Lake Sidney Lanier, operated by the US Army Corps of Engineers.  After years in the making the project was contracted with River Sand, Inc.  River Sand was able to remove the quantity of sediment calculated to have been lost by the dam failure with very limited impact by designing and obtaining a key point of access.  Long reach excavators assisted by an amphibious excavator and barge made removal of the 1,000s of tons of sediment possible.  Sediment was loaded on to trucks and disposal was done outside of the watershed to limit the risk of re-entry in future rainfall events.  The restoration of the cove was appreciated by the boaters, homeowners, and we think the fish too, though they declined any comments!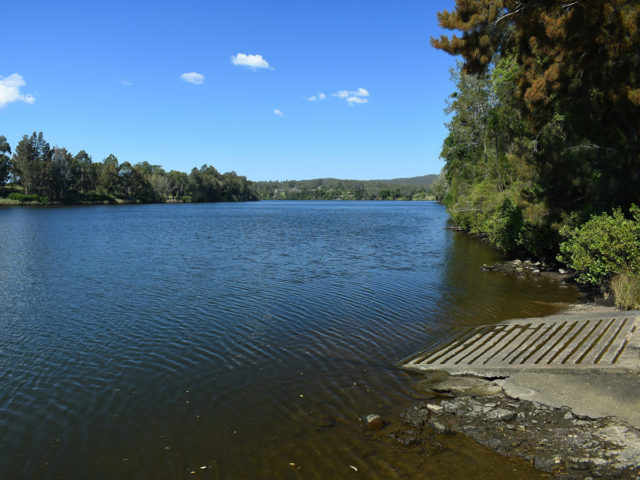 Sand, Soil, Gravel, Dirt, and Mulch Delivered
Metro Atlanta is making its way up GA-400 with people and businesses.  If you are in Cumming as a contractor, landscaper, homeowner, or horse owner construction and landscaping supplies are a phone call away.  River Sand can deliver Sand, Soil, Gravel, Dirt, and Mulch right to your doorstep or project in Cumming or anywhere else in Forsyth County.
River Sand Inc. has been Cumming, GA's leading supplier of landscaping supplies, river sand, pea gravel and more since 1994. Because we are a small, local business, we are integrated into the communities we serve and know the unique needs of Cumming, GA residents and businesses.
We are committed to keeping the Cumming, GA, area beautiful and healthy, which is why we offer a variety of environmentally friendly landscaping materials such as river rock and mulch.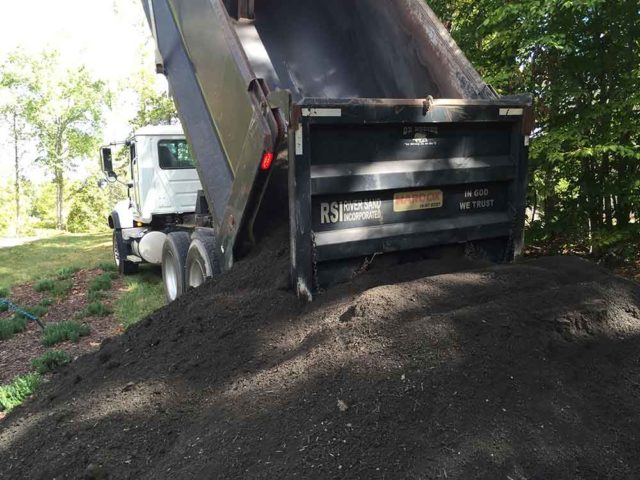 Infield Dirt for Cumming's Baseball Fields
If your Cumming-area baseball field needs a facelift, River Sand Inc. is the company to call! Our AMP baseball infield mix and mound clay are custom blended to provide superior drainage that gets your players back on the field quickly after one of our sudden Georgia storms. Our baseball field dirt is fine and loose for the ultimate in performance.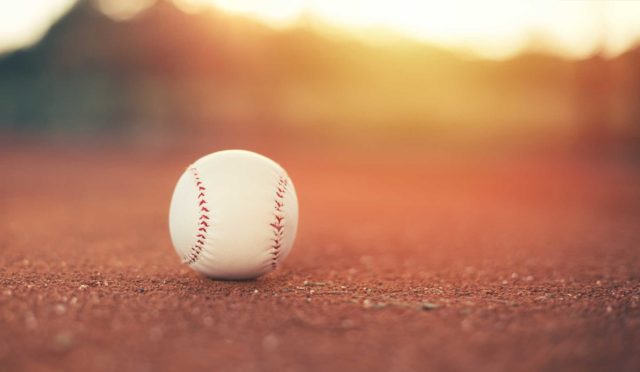 Horse Footing and Arena Sand
And if your favorite four-legged friend is your horse, we've got the best horse arena sand on the market. For our Cumming equestrians, we offer premium arena footing sand that improves drainage in wet conditions and reduces hazardous dust on dry event days. It's sub-angular shape provides excellent traction and cushioning for your horse's delicate joints.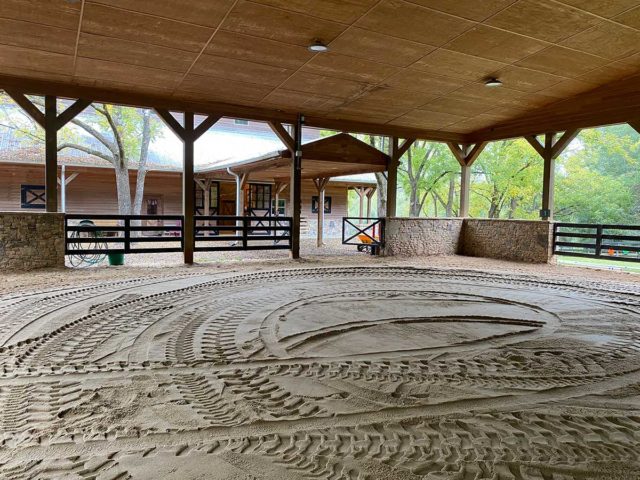 Golf Course Materials
Georgia's temperate climate makes it ideal for golf, and River Sand Inc. has perfected our line of topdressing, divot sand and golf bunker sand through our years of working with golf course superintendents. These relationships give us amazing insight into the needs of golfers and golf courses.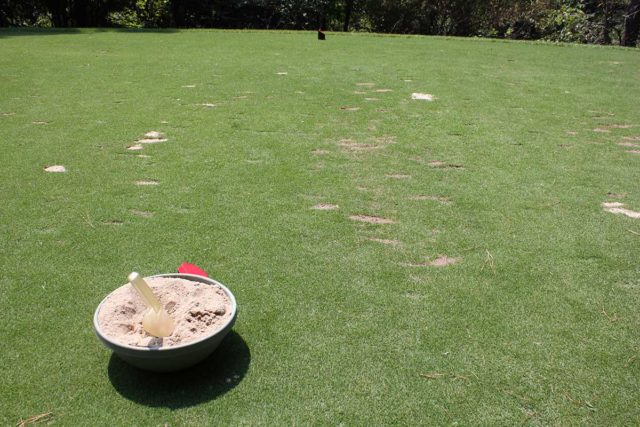 Dredging Services
We also serve the area's waterways with eco-safe mechanical dredging and hydraulic dredging services. Our dredging experts can carefully remove the excess sediment from your lake, stream or golf course water hazard to improve water quality and increase its beauty.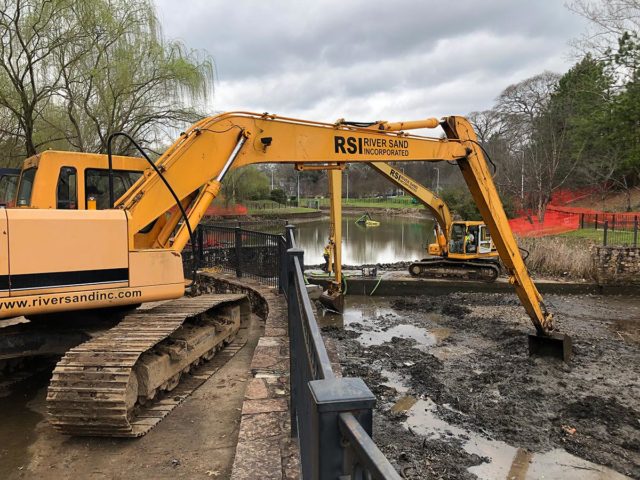 Sand, Soil, Gravel, Dirt, or Mulch for Cumming
If you are in or near Cumming and need landscaping supplies or construction materials including sand, soil, gravel, dirt, or mulch give River Sand a call!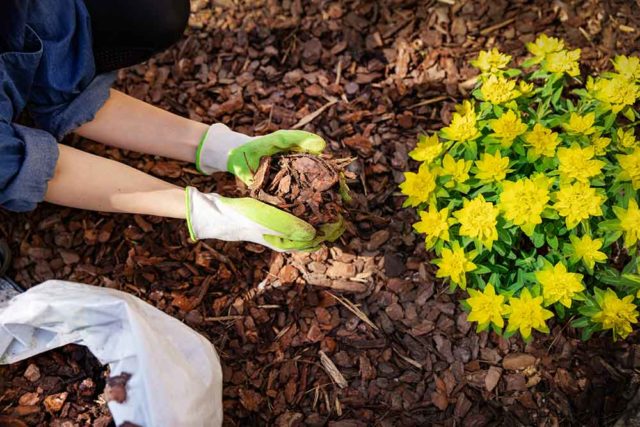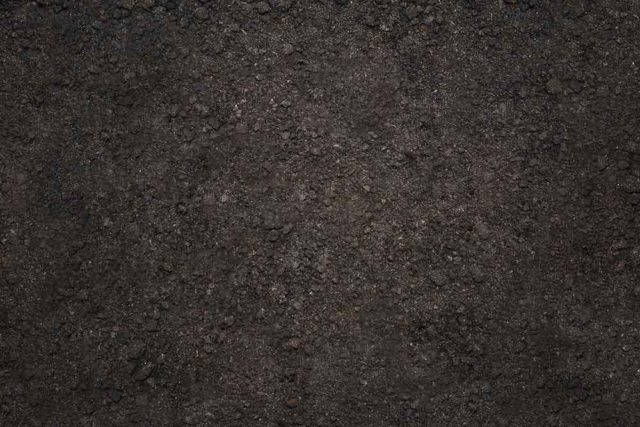 "Dealing with River Sand Inc has always been great and quotes are returned quickly. They have been a great vendor to work with. "
— Aaron B. | Commercial Estimator
Cumming customers, give us a call at 877-499-SAND.
Our friendly staff would be happy to answer all your questions and get you started on your next project.
Calculate Your Project
Determine how much product you need for your project and submit it to us for a free estimate, including delivery costs.
Dredging projects and In-Field Mix are calculated separately.
{{getResultLabel()}}: {{entry.result}}