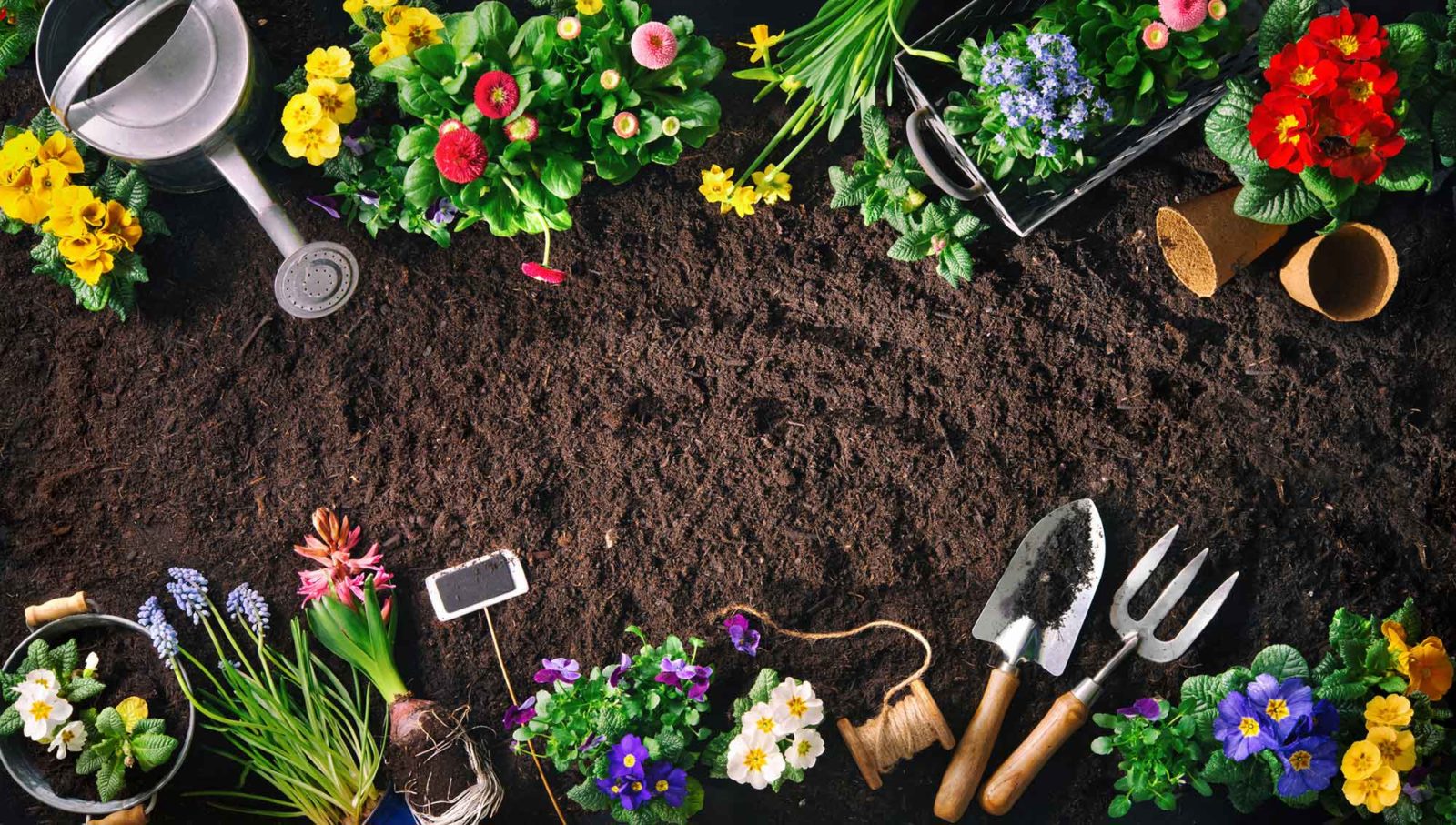 Landscaper's Soil Mix
Landscaper Mix, Bulk Topsoil, Screened Topsoil, Planting Mix, Topdressing, Top soil, Soil, Potting Soil, Raised Garden Soil, Gardening Soil, Sod Soil, Seed Bed Soil, Flower Mix, Landscaping Soil Mix, Compost Blend, Dirt Near Me, Soil Near Me, Fill Dirt
Applications
Landscaping, Flower Planting Soil, Tree Installation Soil, Planting shrubs, Topsoil for lawns including grass seeding and sod installation, Raised Bed Garden, Gardening, Lawn levelling, Drainage improvement, Filling low spots, Soil amendment, Fixing lawns, Repairing yard
Key Benefits
Promotes healthy plant growth and by encouraging deep root growth; Provides essential nutrients for grass, trees, and shrubs; Increase water and air movement in to the rootzone; Decreases root rot; Promotes healthy microbial soil activity Ideal infiltration rate; Improves grade, levels low spots, and improves drainage; Reduces erosion; Environmentally beneficial practice for growing plants (less need for application of fertilizer, pesticides, and other chemicals)
Specs
Fertile, rich, dark in color with high organic matter content; Enhanced soil microbes; High CEC (cation exchange capacity); Sandy loam to loam texture; Neutral to slightly acidic pH; All-natural soil with no chemicals or pesticides added
Landscaper's Planting Mix is designed to be your go to landscaping soil. RSI supplies Atlanta area landscapers with bulk soils of all types. Landscaper's Soil Mix is exactly what it implies though. It is a type of Engineered Soil made specifically for landscaping purposes such as planting trees, shrubs, grass, flowers, and gardening. Landscaping soil contains a higher organic material content than most soils. The pH is still optimized to be neutral to slightly acidic to accommodate for most plant species, and increase nutrient availability. As with all of our soils the composted selected for the blend increase microbial activity in the already rich soil portion of the blend.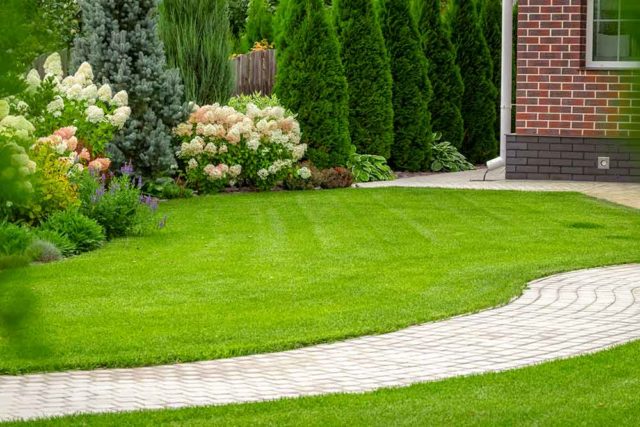 Where can I buy landscaping soil for sale near me?
RSI supplies bulk Landscaper's Soil Mix to Georgia including Metro Atlanta. We are essentially a bulk landscape supply yard meant to provide contractors, landscapers, homeowners, and other professionals with a bulk, loose soil option instead of buying by the bag. Often 50 lb bags of soil are not enough for your landscaping project. Furthermore, you don't have enough room to haul multiple bags or make trips to pick up enough. Finally, the price of bulk Landscaping Mix compared to potting soil or topsoil by the bag can end up saving you money. Delivery with a dump truck from one of our multiple locations can save you time, money, and a lot of work. Also, any amount can be delivered from 1 ton or 1 cubic yard (less than this amount may be best by the bag), and can usually be dumped near or on your project saving even more effort of placing the soil. RSI supplies Landscaping Soil Mix to areas including Athens, Gainesville, Cumming, Alpharetta, Lawrenceville, Buford, Winder, Commerce, Milton, Sandy Springs, and the surrounding areas.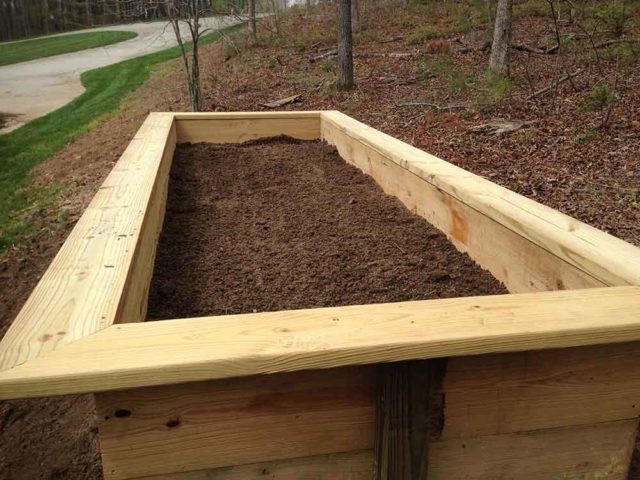 What is Landscaping Planting Soil Mix made of?
Landscaping Planting Mix is composed of a blend of natural screened and washed sand, rich loamy topsoil, pine fines, and mature compost. The blend consists of a higher percentage of organic material to produce a rich, fertile soil that is ideal of planting. The sand allows for proper drainage and the soil can also be used as a soil conditioner for high clay content soils in the surrounding interface.
River Sand, Inc. is your bulk landscaping supplier and source for construction materials including sand, soil, and gravel. Call today for a quote and to schedule delivery for your Landscaping Soil Mix and get your plants growing!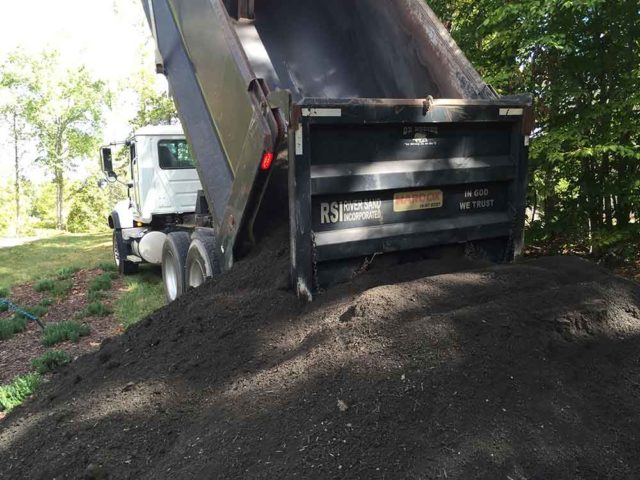 Frequently Asked Questions
Do you have questions about Landscaper's Soil Mix? We have answers!
Landscaper's planting mix or Landscape Mix is a soil blended specifically for planting trees, shrubs, grass, flowers, and gardening.  It is different than topsoil because it contains a high amount of organic material along with sand to help retain moisture and provide nutrients.  The combination of soil components allows this soil blend to be well-drained to help roots establish quickly without disease. 
Buying planting soil or planting mix by the bag at the local hardware store can become expensive if you need a lot.  Local landscaper suppliers, like River Sand, Inc., blend, supply, and deliver bulk soils to your project or house.  Many people do not realize how much soil it takes to fill a garden or the area next to the sidewalk/porch.  You can purchase soil by the ton or cubic yard and save money!
Good planting mix contains a combination of sand, soil, and compost.  The quality of the ingredients are a key part of a quality landscaper's planting mix.  The ratio at which each component is blended also is critical to retain moisture, provide nutrients, and drain well.  Planting mix refers to a soil, unlike potting soil, that is best used in your landscaping and gardening areas. 
Landscaper's Planting Mix or PerfectSoil is a great soil media for planting flowers in your landscaped areas.
No, soils are sourced and blended differently by manufacturers and suppliers.  Typically, topsoil is soil excavated and sold directly as "good dirt" (this is not the case with RSI's Topsoil).  Potting Soil contains a mixture of perlite, dolomite, peat, or other materials best-suited for potted plants.  It is light and drains rapidly.  Garden Soil can refer to a material that is very similar to Topsoil or Landscape Mix.  Landscape Mix often has a higher percentage of organic material and sand to promote adequate drainage along with moisture and nutrient retention.  Landscape Mix is better suited for planting established plants while topsoil is better for gardening and seeding/sodding a lawn. 
View All FAQs
Related Articles
See what we've been saying about
Landscaper's Soil Mix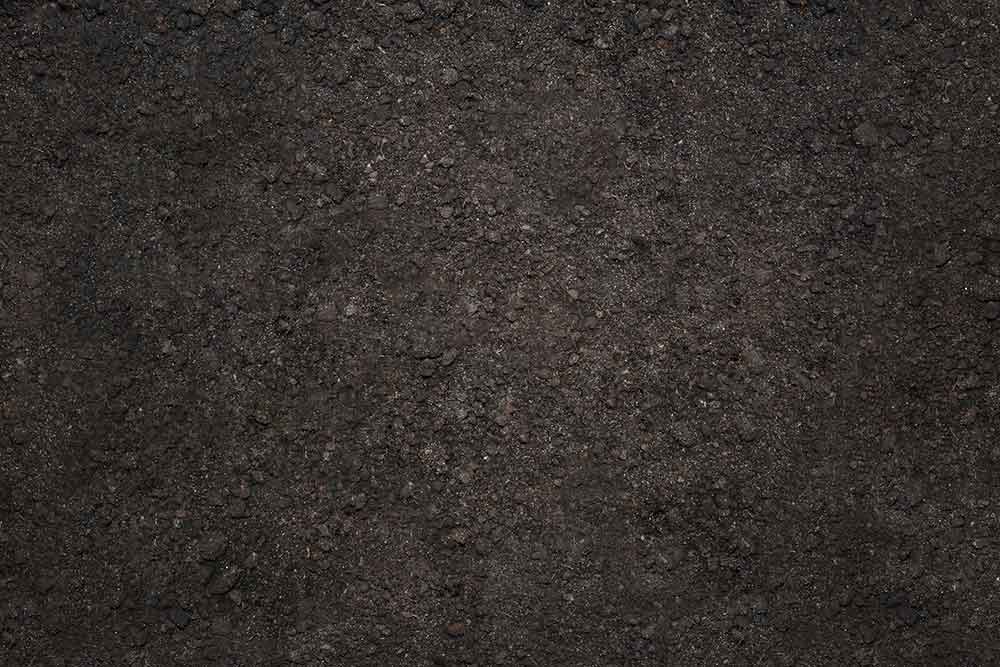 "Dealing with River Sand Inc has always been great and quotes are returned quickly. They have been a great vendor to work with. "
— Aaron B. | Commercial Estimator
Calculate Your Project
Determine how much product you need for your project and submit it to us for a free estimate, including delivery costs.
Dredging projects and In-Field Mix are calculated separately.
{{getResultLabel()}}: {{entry.result}}