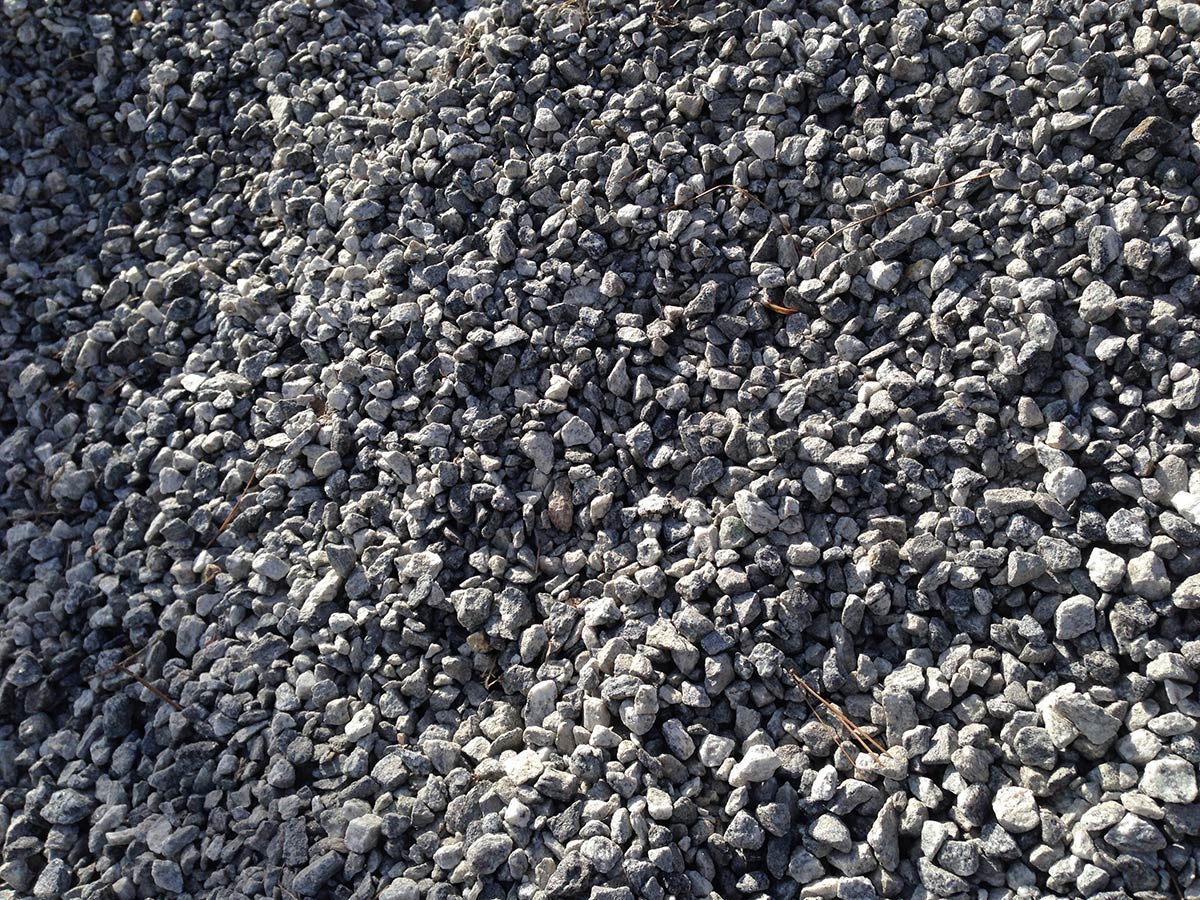 River Sand, Inc. supplies bulk gravel to landscapers, contractors, and homeowners throughout Georgia.  Gravel is critical for most construction projects.  However, much of our gravel products add beauty to your landscape.  RSI supplies many types and sizes of gravel including:
River Rock – decorative gravel, smooth, egg or river rock
Pea Gravel – decorative, smooth, smaller river stone
Gravel – granite gravel in multiple sizes and functionality

Crusher Run (crush and run)
#57s
#4s
#89s
#7s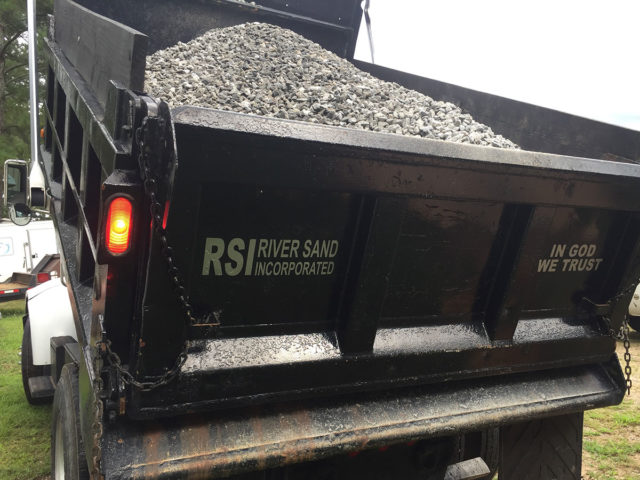 Most of the gravel options in Georgia are sourced from granite quarries. Our Georgia granite is typically a great quality of rock. Many different sizes are available from large rock, to sand, and a mixture of various sizes. Granite Gravel is typically gray in color and angular in shape because of the crushing process. It is considered manufactured gravel and GDOT considers gravel to be a coarse aggregate in their specifications. This type of gravel is very functional for uses. The most tonnage of gravel is used for road construction and ready-mix concrete. However, our most popular uses for gravel outside of the large-scale projects are for residential and commercial driveways. The other projects needed gravel include drainage (french drains) and base material (patios, masonry, concrete foundations, and retaining walls).
River Rock and Pea Gravel are the naturally occurring options of gravel RSI provides. River gravel or river stones are weathered naturally, not crushed, and sized with different screens to produce a uniform product. River Rock products are a decorative option that add beautiful earth-tone colors that will not decompose like other ground covers. River Rock and Pea Gravel also make an appealing look for driveways and even other uses such as concrete with exposed aggregate. Even though the quality of River Rock and Pea Gravel is exceptional, the cost as compared to granite gravel limits its use in many applications. This is not the case in areas throughout the country, specifically outside of Georgia, as rock deposits vary and costs are related to availability and transport.
RSI is a bulk Gravel supplier for both residential and commercial projects throughout Georgia, including Atlanta, Athens, Gainesville, Alpharetta, Milton, Cumming, Flowery Branch, Jefferson, and the surrounding areas. Our fleet of dump trucks can deliver at bulk gravel prices allowing you to purchase both the amount of gravel you need at an affordable cost per ton of gravel. Our trucking fleet includes spreader truck that can spread gravel along the driveway upon delivery at no extra charge. We supply, sell, and deliver Gravel by the ton. Our Gravel Calculator can help you plan your project or call us with any questions and to schedule a load of Gravel delivered today.
Calculate Your Project
Determine how much product you need for your project and submit it to us for a free estimate, including delivery costs.
Dredging projects and In-Field Mix are calculated separately.
{{getResultLabel()}}: {{entry.result}}