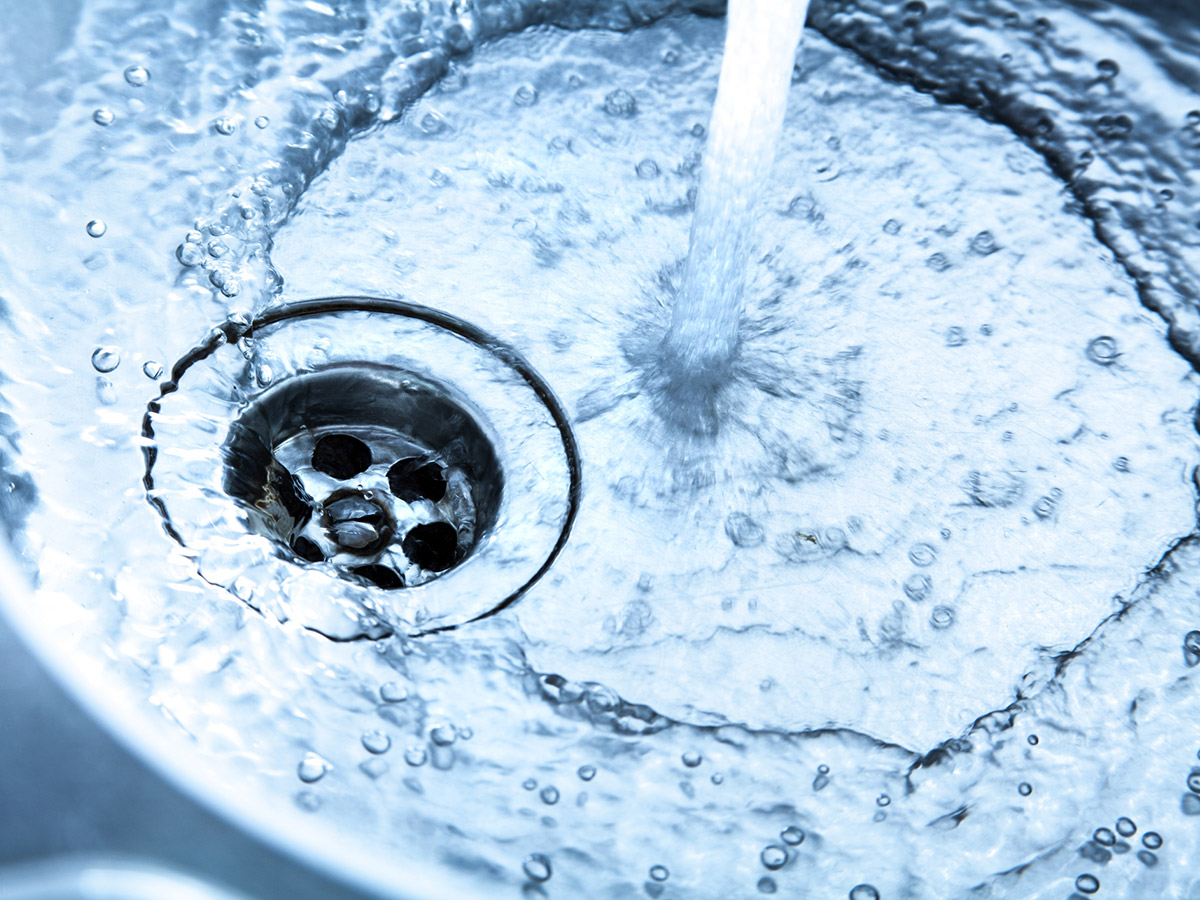 Wastewater Biosolids Dredging
Wastewater Biosolids Dredging
Dredging does not require shut down of plant operations
Protection for lined ponds and lagoons is available
Dredging helps meet NPDES discharge limits or criteria
Wastewater Biosolids Dredging
Wastewater Treatment Plant Dredging
Wastewater treatment plant (WWTP) operators know that removal and disposal of sludge or biosolids can be a daunting task.  Over time, wastewater ponds and lagoons accumulate excessive biosolids sludge.  This accumulation can lead to a decrease in a plant's ability to control BOD, TSS, and nutrient in the effluent.  Failure to maintain effluent limitations within the NPDES Permit or other permits can lead to extra cost related to treatment or even fines.  Maintenance dredging of the ponds or lagoons within your system is required of almost all sytems but the timeframe varies on many factors involved.  The method or approach for dredging biosolids depends on the type, volume, and site characteristics of each WWTP.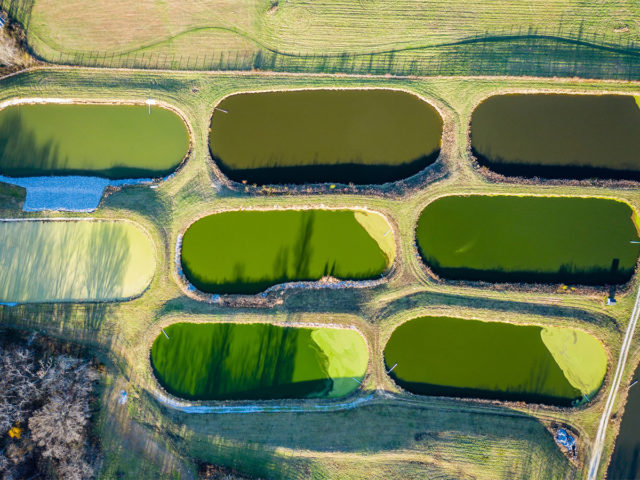 How do you dredge a wastewater pond or lagoon?
Dredging a wastewater pond or lagoon can be performed with multiple methods.  Mechanical dredging can excavate the biosolids from the lagoon from the shoreline or even a barge mounted excavator.  However, the biosolids typically contain a high percentage of water creating issues when handling them once they are excavated.  Berms to contain the solids or drying beds can be utilized but these methods are not very efficient.  Another option is to allow the pond or lagoon to dry out by taking it offline during a suitable time of the year with dry weather and allowing the solids to dry in place before being excavated.  The limiting factors are still the fact that you cannot use that pond or lagoon and that the sludge may not dewater fully with the method.
The preferred method for dredging a pond or lagoon is generally hydraulic dredging with subsequent dewatering of the sludge.  Portable hydraulic dredges are available in almost any size from remote control units to larger dredges that are assembled in sections.  The use of a hydraulic dredge will enable removal of the sludge without lowering the water level and can enable the plant to remain functioning and online with some adjustments.  Typically an auger cutterhead is used with protective guides or wheels for ponds or lagoons that have a liner along the bottom.  These devices will not allow the auger to tear or rip the liner in place but physically preventing it from reaching the bottom.  An auger cutterhead is ideal for making wide passes through the biosolids and transferring them into the pump.  The dredge then pumps the slurry, a mixture of sludge and water, through pipeline which is usually 6", 8", or 10" in diameter for most projects.  The operator may have to add water to the pond if the dredging process does not return water back into the same pond or lagoon.  The most critical step and method in cleaning out your pond or lagoon is the dewatering process.  This occurs at the discharge of the pipeline from the dredge.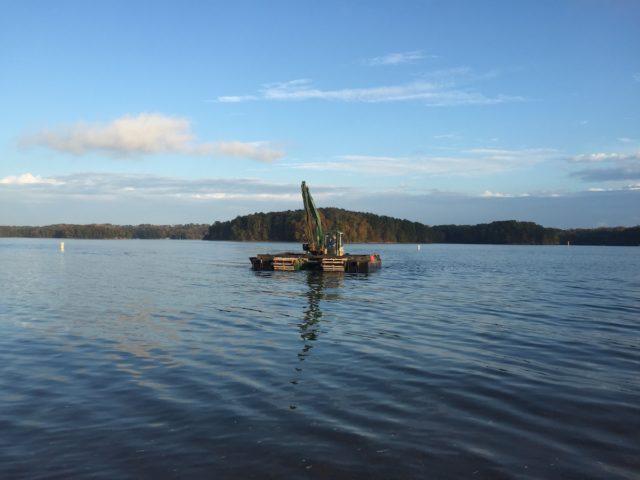 How do I dewater biosolid sludge?
Many wastewater treatment plant operators are familiar with the dewatering process.  Some already implement belt presses and polymer injection systems.  Others dewater sludge directly from the clarifier and this process may not require a dredge.  Dredging goes hand-in-hand with dewatering though.  There are several methods for dewatering biosolid sludge.
Belt press
Geosynthetic dewatering tube
Filter press
Direct land application
Belt press and dewatering tubes are the most common methods.  At wastewater treatment plants with limited space, belt presses dominate the dewatering methods.  Belt presses vary in size from 1 to 2 meters typically even though some are larger or smaller.  Each size can handle a certain volume, or GPM, of slurry from a dredge.  Often multiple belt presses are utilized along with a dredge to keep up with the flow.  Prior to the slurry entering the belt press an automated polymer make down system prepares a solution that helps bind smaller particulates in the slurry to each other.  A polymer injection system injects this solution into the dredge pipeline directly or into a mixing container allowing the solids to react.  Much of the water in the slurry becomes "free water" and the slurry can be concentrated before it even enters the belt press.  Belt presses use a series of rollers and filter belts to essentially squeeze and separate the water from the sludge.  The water can be returned, and the sludge is discharged typically into a container for removal.  The footprint of this system is relatively limited, and the equipment is portable even with its own power supply if necessary.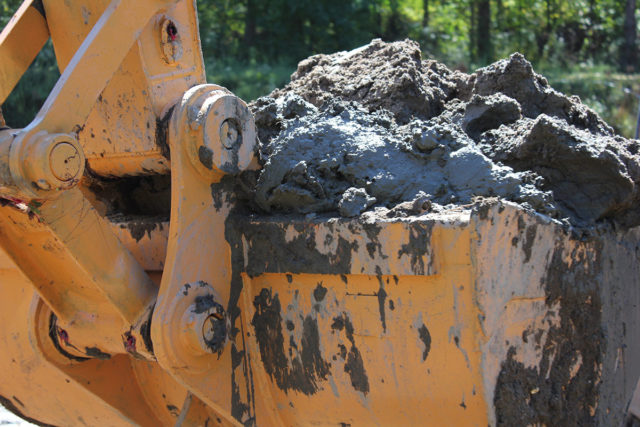 A geosynthetic dewatering tube is essentially a porous bag that allows the slurry to be pumped directly into it. Again, much like the belt press a automated polymer make-down system and polymer injection system prepares and injects a chemical solution into the slurry between the dredge and dewatering tube. This polymer or coagulant helps the clear water separate from heavier solids that bind together. Once in the tube the water is able to pass back out of the tube through the pores and the solids remain trapped within it. The water is collected and returned to the system. The advantage to this system is usually the cost savings related to energy and more efficient removal in larger volume. However, both of these factors are limited by space. Geotubes require a flat area to be installed to be efficient. The other factor to consider is that geotubes do require time for the solids to dry within the dewatering tube/bag before the geotube is cut open and the solids disposed of properly.
Filter presses are available as a dewatering option but typically require more energy and are less productive than belt presses. They have specific advantages but are not commonly utilized. Drying ponds and direct land application are other alternatives that do not require the dewatering process. However, land application requires enough land, generally farmland, and the appropriate permitting. Land application also involves transport of a high volume of water either within pumping distance of the dredge/system or tanker trucks with associated costs. Drying ponds and other areas offline to allow the sludge to dry are typically limited by availability, functionality, and regulations as well.
What do I do with wastewater sludge from a pond or lagoon?
Once the sludge is removed from the wastewater pond or lagoon it is ready for disposal.  Many times one requirement is for the material to pass a paint filter test.  But where do you dispose of biosolids?  Generally speaking, most wastewater facilities are already disposing of some portion of their solids.  The EPA classifies many biosolid into classes that determine the options for disposal.  Most biosolids are dredged, dewatered, and disposed of at a landfill.  Alternative options include composting for use in soil amendments, land application, and incineration.  Most of the alternatives involve an extensive look into the regulatory aspect though and certain risks along with any method, even if from a public perception.  Alternative methods may become more available as landfills are refusing to take sludge and biosolids for disposal.  This leads to additional transport costs and limited options for disposal.  Regardless, disposal must be considered prior to beginning a project.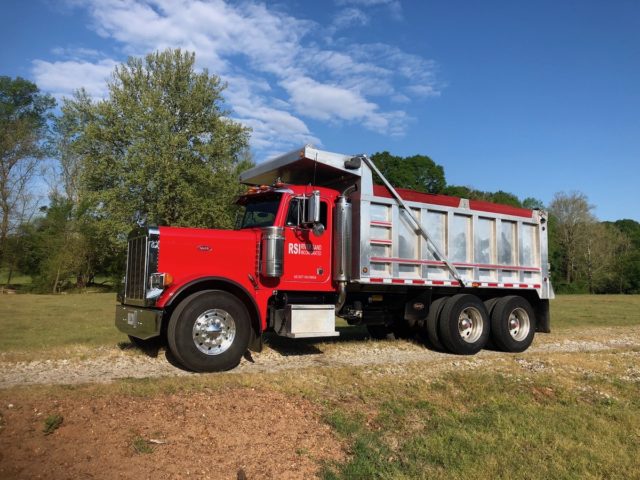 River Sand, Inc. can desludge and dredge your wastewater treatment plant:
River Sand specializes in dredging and dewatering, so you do have to.  We offer complete turn-key services from planning, permitting, dredging, and disposal.  River Sand's unique ability and extensive equipment allows us to provide a cost-effective solution for cleaning your pond or lagoon.  Our services extend to private wastewater treatment lagoons (i.e., mobile home parks, rv parks, camps), municipalities (wastewater, stormwater, and combined stormwater facilities), and corporate treatment facilities.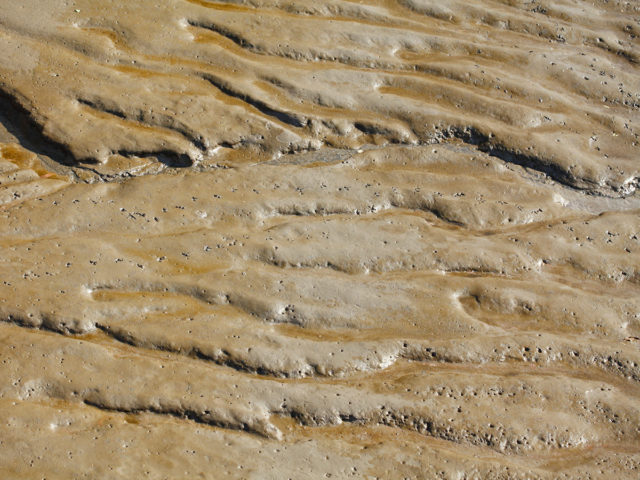 Frequently Asked Questions
Do you have questions about River Sand? We have answers!
A lagoon or pond at a wastewater treatment plant can be dredged to remove excess sludge. First a dredge is placed in the water and connected to a pipeline. An auger dredge is best for this application. The dredge is propelled with a cable that is anchored along the shoreline. The dredge auger agitates the material until it is sucked into the pump. It is transported by the pipeline to a dewatering system. The dewatering is usually either a belt press or geosynthetic dewatering tube. The filtrate is returned to the pond, and the sludge disposed of properly.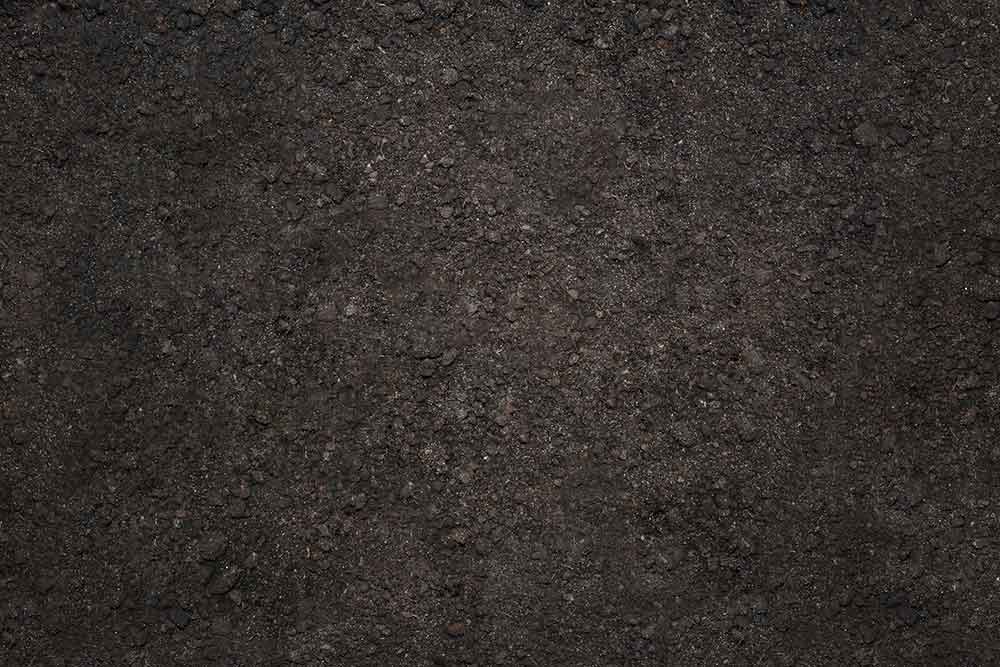 "I've used River Sand for years. When bidding jobs, sales always gets me a quote back quickly. Delivery is prompt, the price is always fair, and the material is high quality. Everyone in the office is super pleasant to work with. Great vendor."
— JR Roberts
Estimate Your Dredging Project
Other projects and In-Field Mix are calculated separately.