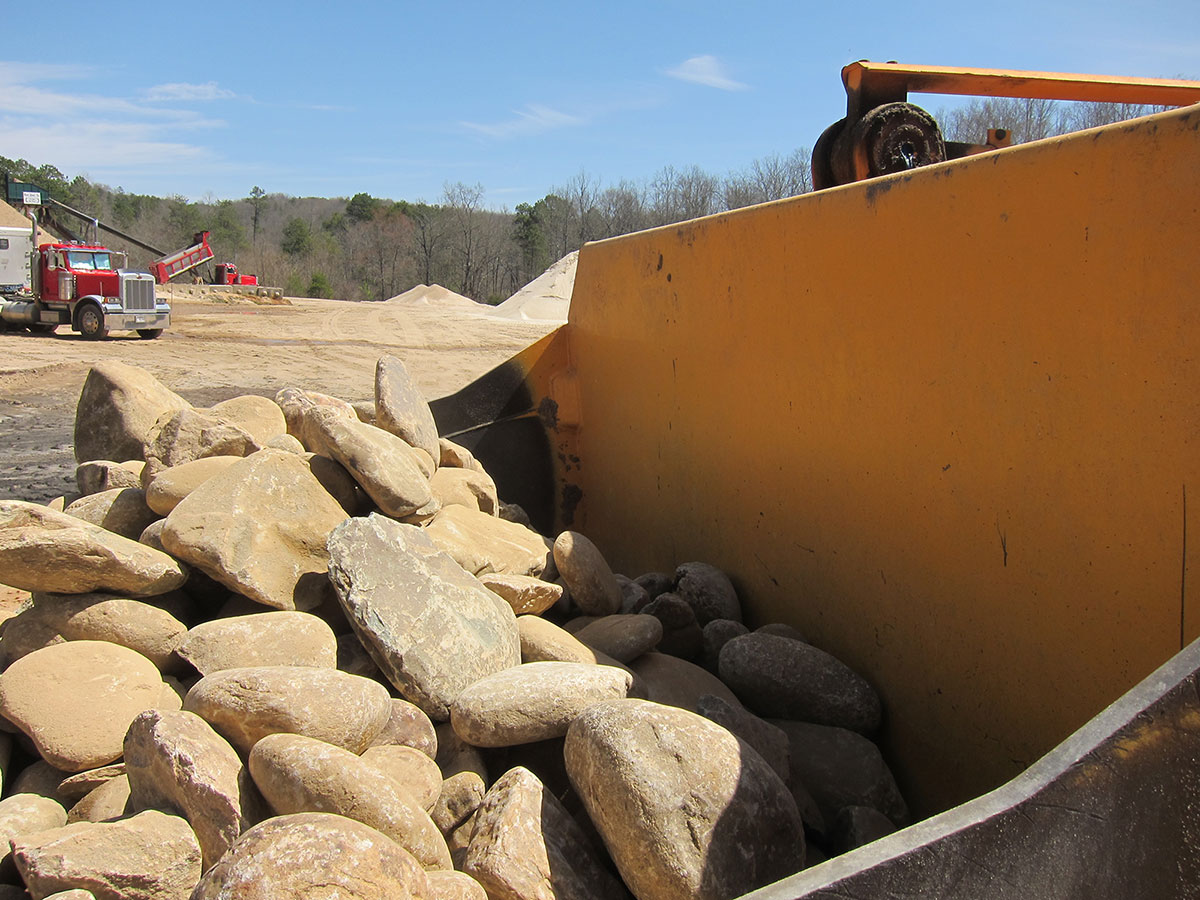 River Rock
Bulk River Rock, Landscape Rock, River Gravel, Pea Gravel, Egg Rock, Pea Pebbles, River Stone, Deco Rocks, Mexican Pebble, White Pebbles, Washed Pea Gravel, Bulk River Rock near me
Applications
Decorative gravel; Walkway; Lining a garden; Driveways; Flower Beds; Fire Pits; Dry Creek Beds; Pool borders; Landscape Edging; Porch Border; Erosion Control; Building Edging; Landscaping; Parking Lot Islands; Waterscape features – ponds
Key Benefits
Beautiful natural look; Permanent alternative to mulch or pine straw; Long-lasting and will not decompose; Will not float or erode; Easy to maintain and deters weeds naturally; Reduces erosion under porches and around building drip lines; Durable driveway material
Specs
Smooth, rounded; Multiple sizes from ½" to 14"; Uniform; Screened by sizes, free of sand; Color varies but typically tan, white, brown shades; Durable
River Rock Gravel are smooth, earth-tone colored rocks that have been created by the natural weathering process and sized for bulk distribution.  River Rock is a long lasting, durable, low-maintenance option for flower beds, dry creek beds, erosion control, landscape edging, parking lot islands, paths, and driveways.  It is simple enough to install to accent your flowers but durable enough to handle vehicle traffic.  River Rock comes in a variety of sizes but the most popular is around ½" to 1" in size.  River Gravel is typically installed at a minimum of 2" depth up to 4", depending on the application.  A non-woven geotextile fabric or landscape fabric placed beneath the River Rock prior to installation will help prevent erosion but most importantly weeds from growing within the gravel.  River Rock makes a great option to surround your fire ring to allow for a safe, affordable media for campfires and storytelling.  River Rock also provides an alternative to mulch.  Mulch typically fades, decomposes, may attract pests, and must be replaced.  In contrast, River Rock typically stays in place without fading or needing to be replaced.  A landscape border (plastic, stone, edge of concrete, etc.) of some type often helps keep the rocks in the specific place you need them even with high traffic areas.
What size River Rock do I need for my project?
The options of the size of River Rock vary greatly but can be as follows:
¼" to ½"; ½" to ¾"; ¾" to 1 ½"; 1 ½" to 3"; 2" to 5"; 4" to 7"; 6" to 12"; 12" to 18"; 18" to 36"
We can supply many sizes of River Rock but many of these are limited availability.  We keep the most popular sizes available at the time.  Your project determines the size of River Rock that you will need.  River Rock ½" to 1 ½" is the range most people prefer for decorative purposes, paths, and driveways.  Smaller pebbles tend to be better for paths and walking areas.  The larger river rock offers an appeal and withstands erosion.  Dry Creek beds require much larger rock to prevent the velocity of the stormwater runoff from moving rocks downslope.  The size really depends on the amount and velocity of the water.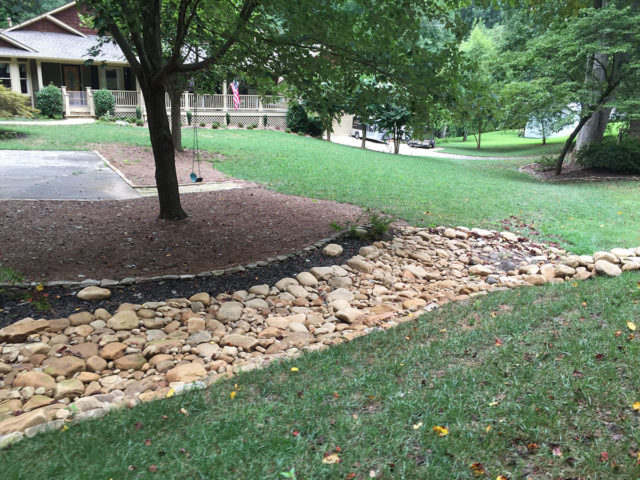 How much does a dump truck load of river rock cost?
River Sand, Inc. supplies and sells Bulk River Rock gravel near you by the ton.  Prices start at $50 per ton depending on size and availability.  Our trucks can deliver as little as 1 ton and up to 25 tons on a tractor trailer.  The delivery cost depends on location and varies from Atlanta, Athens, Gainesville, Lawrenceville, Cumming, Alpharetta, Dawsonville, Cornelia, and other locations throughout Georgia.  Our dump trucks can dump bulk loads where you need them or our spreader truck can spread it along your driveway upon request for no additional charge.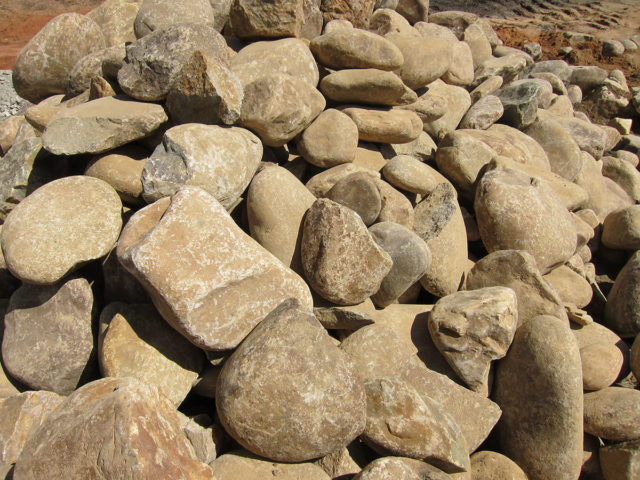 We Deliver!
RSI supplies bulk River Rock by the load to contractors, landscapers, homeowners, and anyone else for all types of landscape projects.  River Sand, Inc. is your bulk landscaping supplier and source for construction materials including sand, soil, and gravel. We can deliver our River Rock for your project today!  Call for a quote and to schedule your delivery!
Frequently Asked Questions
Do you have questions about River Rock? We have answers!
River rock, sometimes referred to as pea gravel (smaller), egg rock or deco rock (medium sized), is a naturally occurring rock. It's edges are smooth from the years of erosion in beneath the water. Colors of river rock vary from brown, tans, yellows, and oranges. Typical sizes are as follows:
#7s – small, pea gravel
#57s – small pea gravel to rock size
#4s – medium sized rock (egg to golf ball sized)
Large river rock – comes in many sizes, usually by range in inches (i.e. 3-5")
River Rock is an excellent accent to your landscape.  It can be used as a beautiful, permanent ground cover (substitute for mulch and pine straw) or to reduce erosion.  It can be placed in gardens, around shrubbery, beside sidewalks, around pools, beneath porches, or the edges of a house.  It can also be used as driveway gravel, walking paths, or for fire pits.  The best advantage of using river rock is that it does not have to be replaced over time. 
Both gravel and river rock can be used for many of the same purposes.  Both come in a selection of sizes.  The primary difference is the cost of river rock is usually 2-3x more than the same size granite gravel.  River rock is generally more appealing aesthetically though. 
The two most popular sized river rock for landscaping is #57s (dime to quarter sized) and #4s (quarter to golf ball sized).  Both offer a great, long-lasting look for relatively flat surfaces to landscape.  For dry creek beds, larger river rock should be used. 
The common size of river rocks cover about 90-100 square feet at a 2 inch depth (recommended).  Larger river rock (+5 inches) typically covers 50-75 square feet. 
View All FAQs
Related Articles
See what we've been saying about
River Rock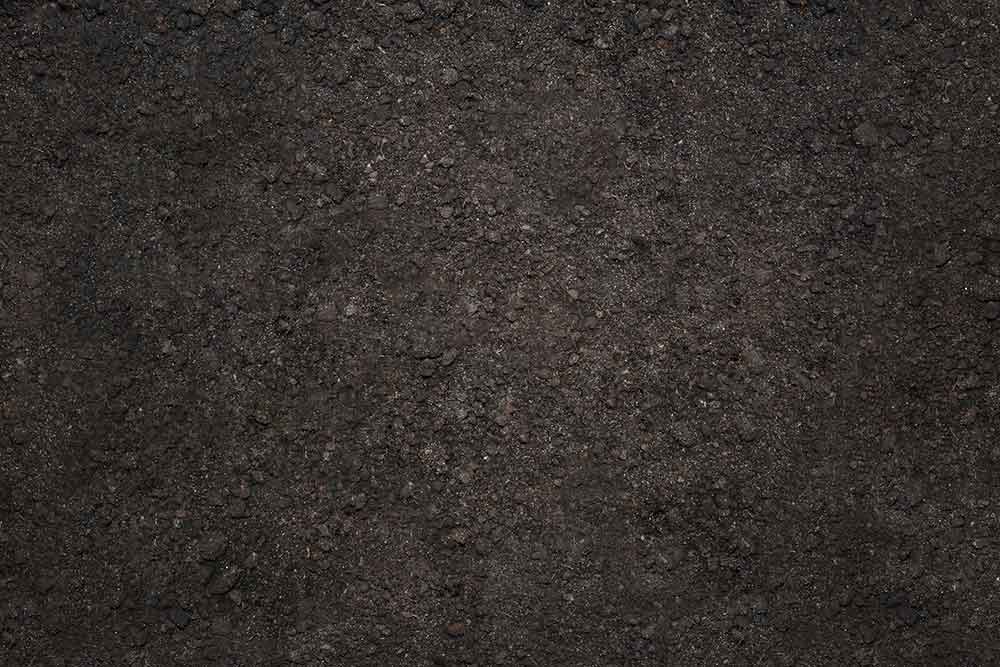 "The work was done in an exceptional manner. The communication was always clear. The work site was left in perfect condition! The entire team was so incredibly nice! Thank you so much for a great job!"
— Jack L. | Property Owner
Calculate Your Project
Determine how much product you need for your project and submit it to us for a free estimate, including delivery costs.
Dredging projects and In-Field Mix are calculated separately.
{{getResultLabel()}}: {{entry.result}}