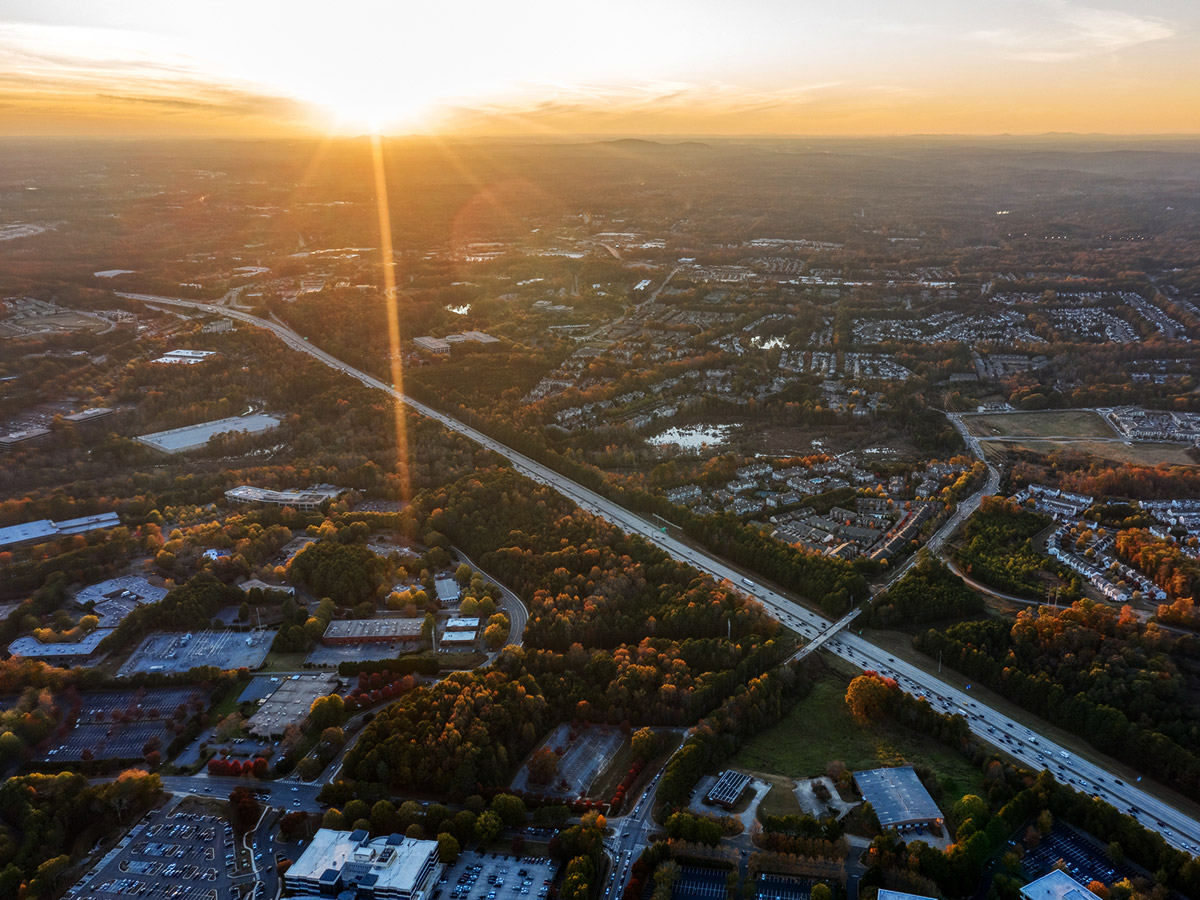 Alpharetta
Serving Greater Atlanta and Northeast Georgia
Alpharetta Landscape Supplies and Construction Materials
Alpharetta is one area well served by River Sand, Inc. Many of our most loyal clientele, particularly equestrians, live in this Atlanta suburb. Wills Park Equestrian Center allows both locals and equestrians from afar to enjoy events and competitions. We deliver more arena sand loads in our spreader truck to existing arenas in Alpharetta than our other trucking options.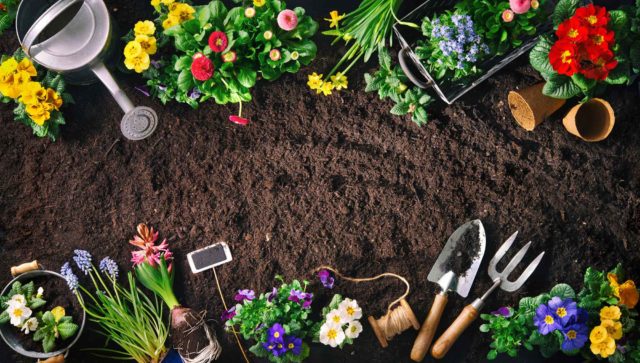 Alpharetta – Sand, Bioretention Soil, Top dressing, Topsoil
The Alpha Loop, a multi-use path connecting city landmarks such as The Avalon, Northwinds and North Point Mall, is a great path to see many of our products in action. You may be riding on our concrete sand in the walking path, feel our masonry sand in the mortar of your favorite restaurant at The Avalon, see the rainfall pouring into our bioretention soil alongside the parking lot at North Point Mall, taste a vegetable from a raised bed filled with Topsoil, or play ball on a sports field recently leveled with our top dressing sand. You have probably been next to one of our products and never known but rest assumed that in you live in Alpharetta we will be happy to deliver our sand, soil, dirt, gravel and mulch to your project whether it is at home or the main road in front of it.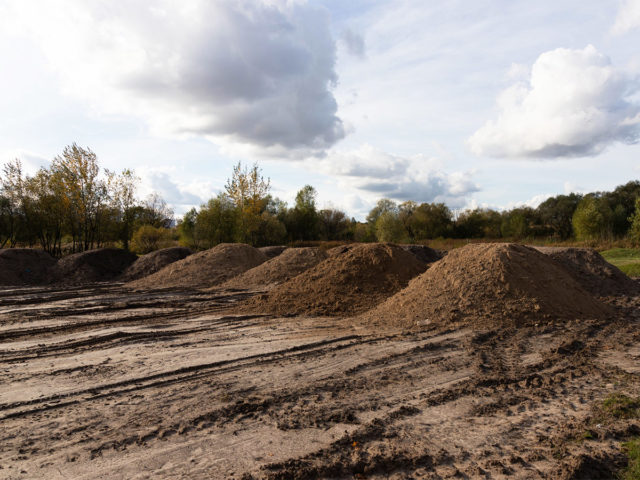 Alpharetta – Golf courses or make your lawn look like one
Golf is a wonderful feature of Alpharetta.  There are multiple public and private clubs that offer some of the best golf and facilities in the south in Alpharetta.  River Sand supplies many of these golf courses and those around with premium angled bunker sand, USGA topdressing, and Ultradwarf Topdressing for their bermuda greens that strive in the local climate.  Our topdressing sand has also found its way to places like Ameris Bank Amphitheater lawn to your neighbor's lawn.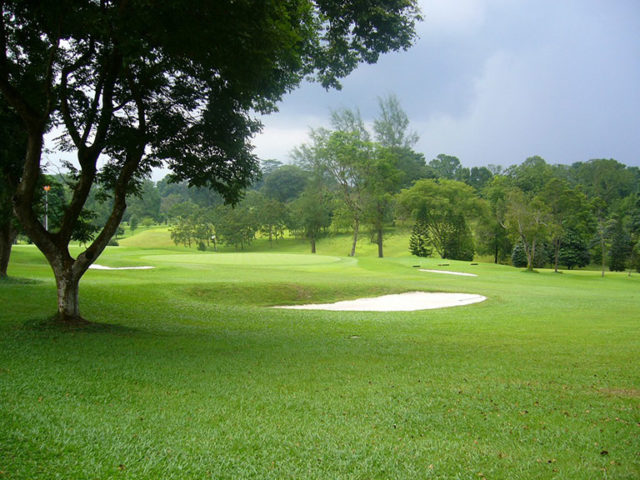 Alpharetta – Dredging Lakes, Ponds, Lagoons
Our dredging services has enabled us to remove 10,000s of tons of dirt out of the water of Alpharetta.  We have cleaned up multiple lakes for HOA communities and stormwater detention ponds for corporate campuses.  The rapid rate of urbanization within the watersheds and increase in impervious pavement has led to a high rate of erosion and sedimentation within Alpharetta's watersheds.  Our clients have been surpised at how much muck we can remove from their lake or pond with so little impact on their community and business.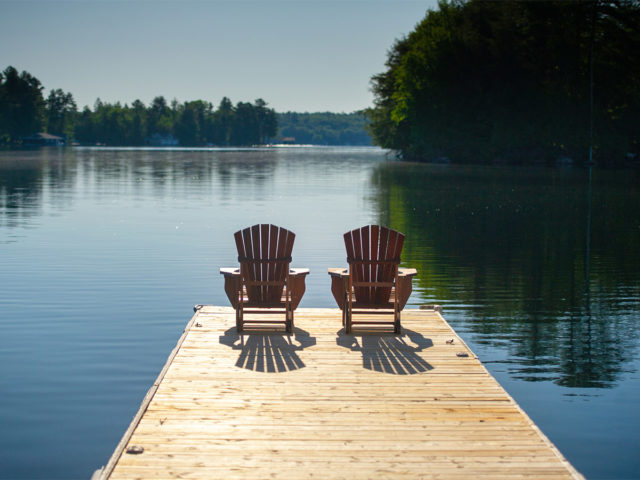 Featured Project: Dave's Backyard Volleyball Court
Dave has been a client of River Sand for probably a decade.  He found us in a journey to pursue his passion for volleyball.  If you drive by Dave's house, you really wouldn't know much about him from the front yard.  However, as you pull into Dave's driveway and peer into his backyard you start to see what Dave and his friends are passionate about, beach volleyball.  Dave has ordered countless loads of our Volleyball Sand in our small dump truck.  Access to the backyard is limited so we must dump the sand over the edge of the driveway where it cascades down the 5 feet high retaining wall.  From there, Dave has shoveled and wheel barrowed countless tons into place.  Looking from the back porch, you would think you weren't anywhere near Alpharetta, but at a resort in Gulf Shores.  The beautiful white sand is broken up by the tropical palm trees surrounding the court and the net is crosses the center of his professional court.  This is one of many projects that a client has dreamed and River Sand has played a small part in helping it be realized.  Now we talk to Dave about once every summer as he freshens up his sand and before he starts worrying about the next ace.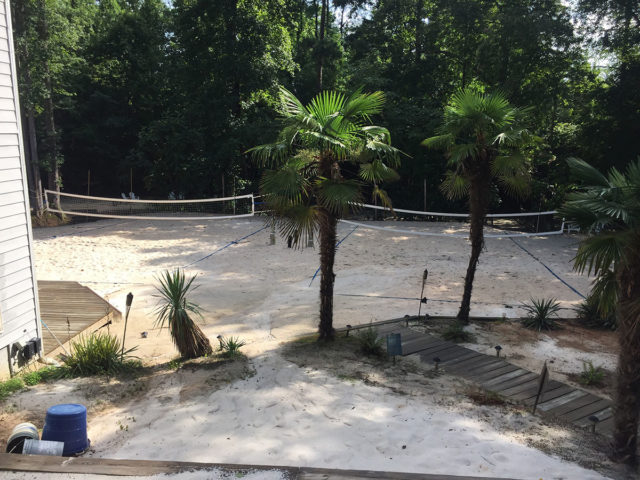 Construction Sand and Gravel
If you're building a new home in Alpharetta, you'll want to check out our construction materials. River Sand Inc. offers a variety of construction sand, masonry sand, gravel, and other construction materials that we produce right here in Georgia. We serve not only Alpharetta but the entire Greater Atlanta and Northeast Georgia region.

Alpharetta's equestrians are passionate about horses
Alpharetta is famous for its gorgeous horse farms and passionate equestrians, and River Sand Inc. helps our local equestrians perform at their best with riding arena sand. Our arena sand offers the best in both drainage and cushioning because of its unique shape and custom blending.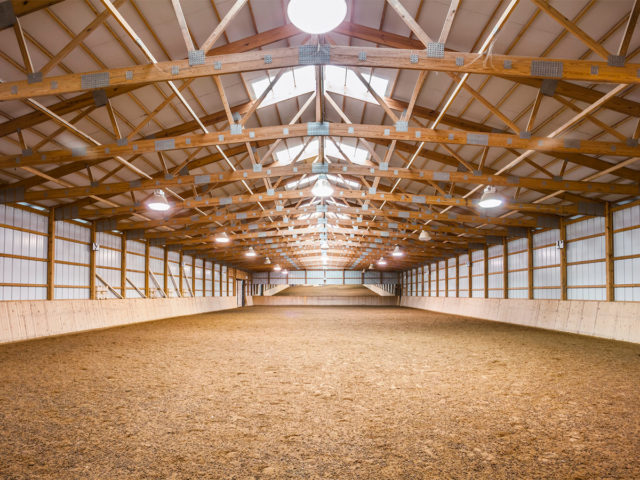 Infield Dirt, Ball Field Construction, Sports Fields, and Topdressing
As a rapidly growing area, Alpharetta is home to an ever-increasing number of schools – and those schools need exemplary sports fields! River Sand Inc. helps those baseball fields look great with AMP baseball infield mix and AMP baseball mound clay. We create custom blends of sand and clay to provide optimum performance depending on the needs of the players.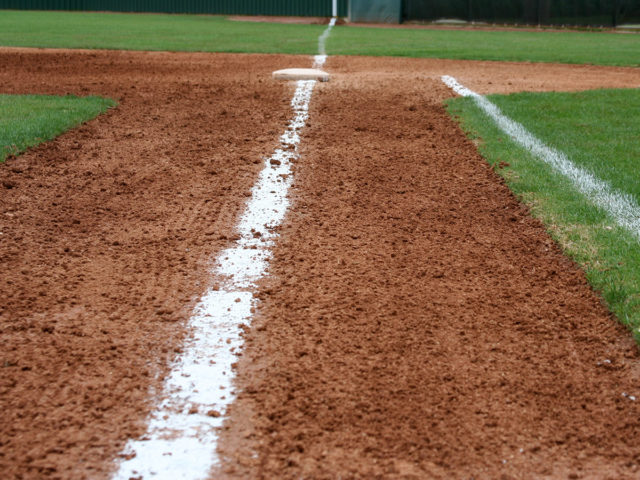 Alpharetta Dredging
If your home is lucky enough to have a lake, pond or stream on the property, makes sure it stays beautiful and healthy with mechanical and hydraulic dredging services. Dredging removes excess sediment buildup from the beds of bodies of water, improving water quality, storage capacity, and the aquatic habitat. If your pond is looking murky or breeding algae, dredging is a simple, low-impact way to restore your water feature to its former glory.
Alpharetta Golf Course Materials
Alpharetta's golfers will settle for nothing less than spectacular when it comes to their golf courses. River Sand Inc.'s long-standing relationships with Alpharetta golf course superintendents means we intimately understand the needs of our area's golf courses, and we provide premium quality golf bunker sand, divot sand and topdressing to keep our local courses looking spectacular.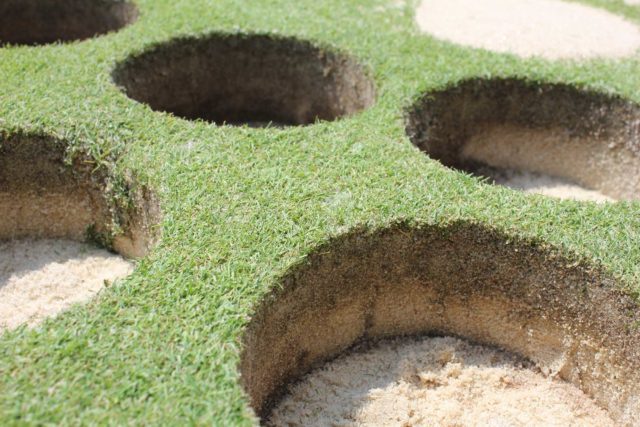 RSI delivers any size load anywhere in Alpharetta
If you are in or around Alpharetta and need landscaping supplies or construction materials including sand, soil, gravel, dirt, or mulch give River Sand a call!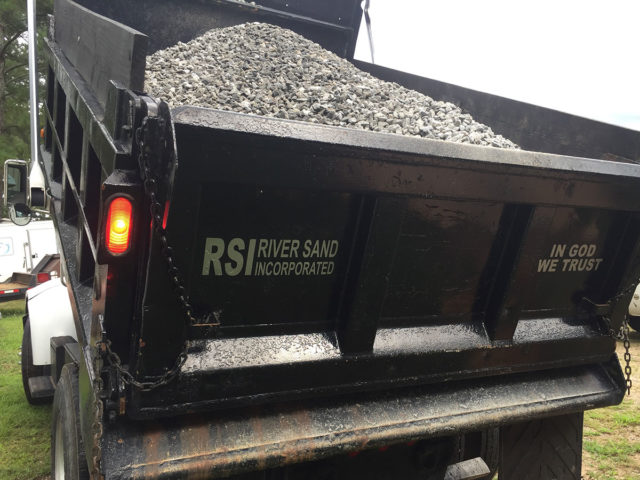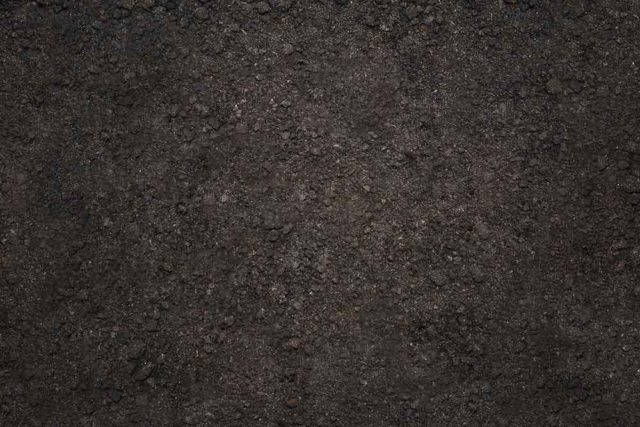 "The work was done in an exceptional manner. The communication was always clear. The work site was left in perfect condition! The entire team was so incredibly nice! Thank you so much for a great job!"
— Jack L. | Property Owner
Alpharetta customers, give us a call at 877-499-SAND.
Our friendly staff would be happy to answer all your questions and get you started on your next project.
Calculate Your Project
Determine how much product you need for your project and submit it to us for a free estimate, including delivery costs.
Dredging projects and In-Field Mix are calculated separately.
{{getResultLabel()}}: {{entry.result}}