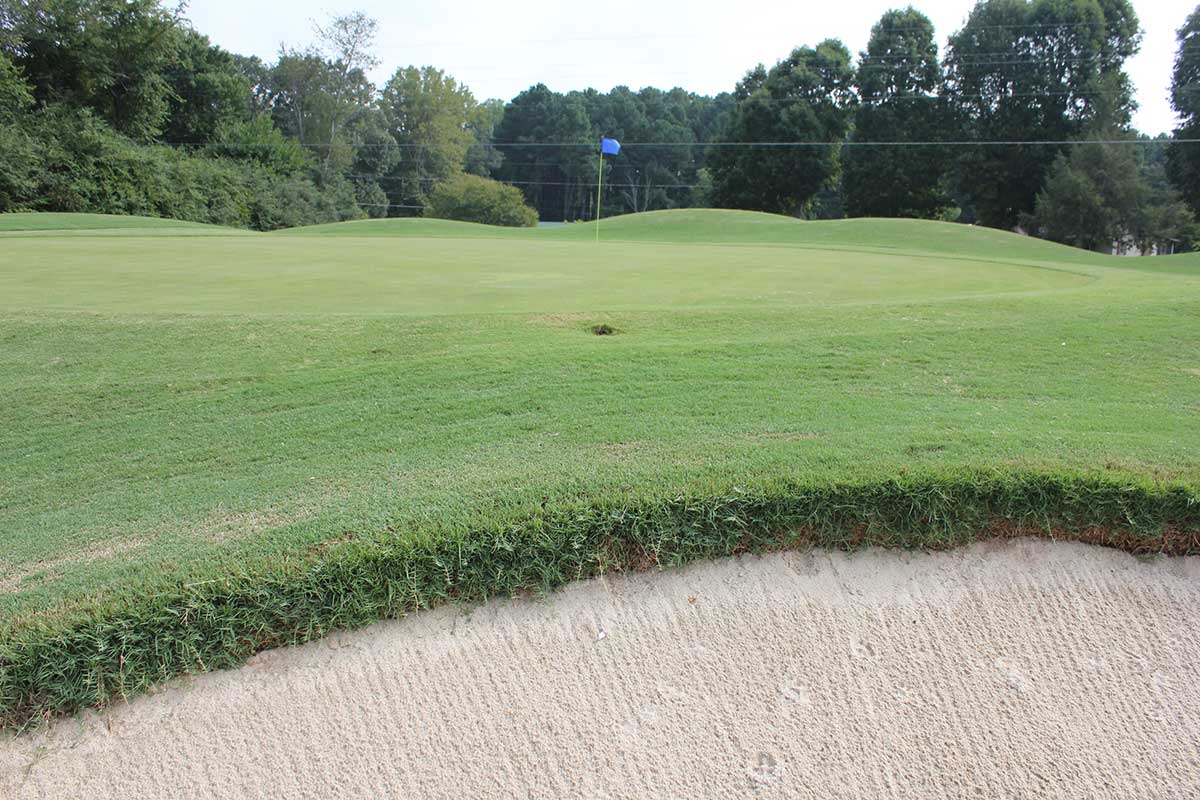 Bunker Sand Explained
March 19, 2015
Of course firmness matters but the problem with this is that in addition to looking good on the links, bunker sand needs to have certain tangible characteristics to be properly functional.
One of the main concerns about bunker sand is irrigation. Will it flood after a heavy rainfall or will the bunker properly drain? Generally this issue is taken care of by installing a drainage system underneath the bunker and choosing the correct grain size sand. For instance, bunker sand that's composed of more than 3% clay or silt is more likely to 'pond' after a rain shower. Choosing something like this in a heavy rainfall climate is unwise and will likely lead to much more upkeep and difficultly for the staff.
Similarly, if you choose a brand of bunker sand that is too coarse, this could be problematic also. Oftentimes, bunker sand is sprayed onto the green after a shot. Expensive mowers can be ruined attempting to mow over sand that has more than 7% coarse grain. This also reduces the quality of the putting green.
After deciding which type of bunker sand you'd like to use, like any good experiment, test it. Go ahead and renovate two or three of the main bunkers on your course. After a certain period of time, get the players feedback. Also, check for proper drainage and make sure that the sand isn't 'crusting' or forming a thin, hard shell on the surface.
As long as you do your homework, maintain the drainage system underneath the bunker and purchase the correct sand with the correct grain size then your sand bunkers should be in top form. There are a variety of golf sand applications to choose from that comply with USGA standards. Maintaining bunkers can be difficult work if the sand is chosen based on subjective criteria. To reduce the amount of upkeep and stress on the staff, be diligent in choosing the proper sand for the proper climate to keep your course as pristine as possible.