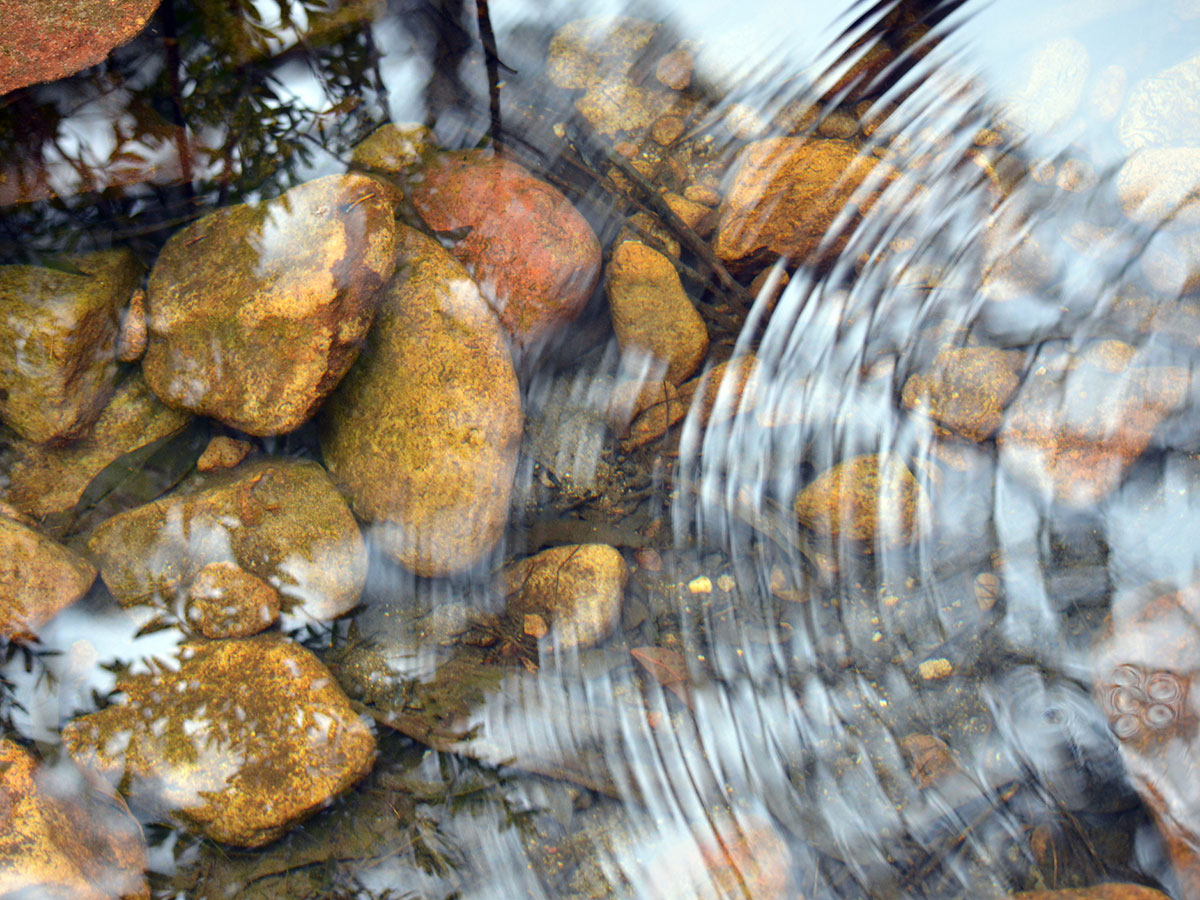 Pond dredging removes muck, silt, and sediment to re-establish your pond
Pond dredging does not require you to kill your fish or other wildlife
Pond dredging helps reduce algae and aquatic weed growth
Cleaning Up Your Pond
Pond dredging is the often the best solution to remove pond muck or silt from your pond.  Dredging is the process in which you either pump or excavate sediment, including muck, vegetation, silt, or other debris from your pond.  Over time ponds fill with incoming sediment from streams, erosion, or debris including leaves and decaying vegetation.  Inorganic sediment, such as dirt, will not break down over time and will remain in your pond until it is physically removed.  Pond muck reduces the pond's capacity, impairs the aquatic habitat for fish, contributes to excessive nutrients/eutrophication, and reduces the aesthetic appeal of your property's pond.  Pond maintenance or pond cleaning is part of maintaining a healthy, great looking pond!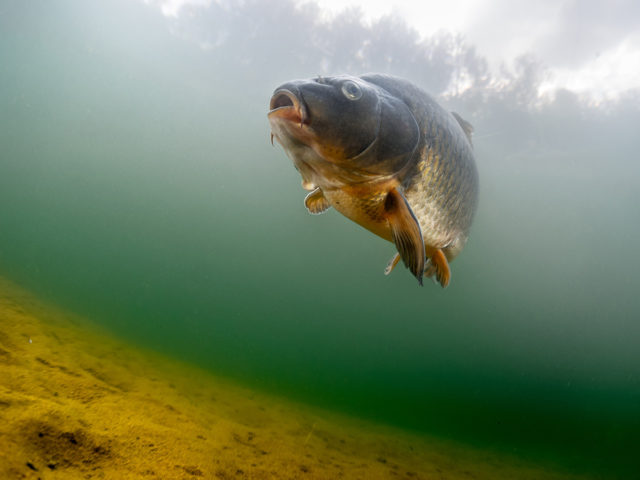 All Sizes and Types of Ponds Dredged
River Sand, Inc. dredges ponds of all sizes and types including:
Farm ponds
Koi ponds
Detention ponds
Retention ponds
Fish pond
Lined pond
Small pond
Large pond
Mine tailings or settling ponds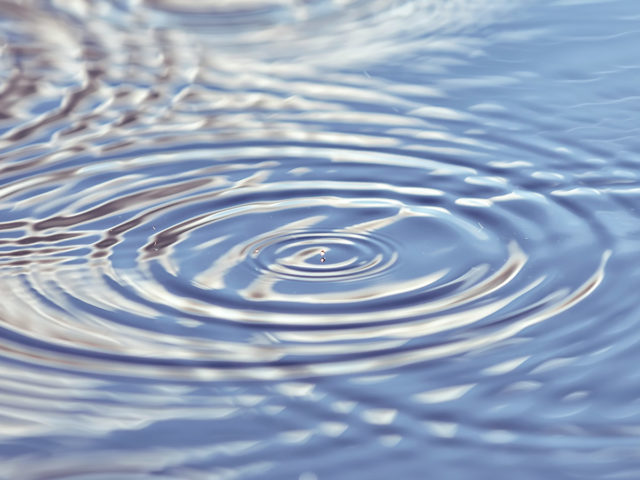 No need to drain your pond – SAVE your fish!
Removing silt and muck from your pond does not have to involve draining the entire pond.  We implement a variety of methods of dredging, and most of our projects only require lowering of the water level slightly or in many cases not lowering the water level at all.  Fish and other aquatic wildlife can safely remain while projects are ongoing.  Low impact access to ponds is often a narrow road or path, typically already existing.  Disposal of muck or silt can be done either on-site if there is a suitable area, which we can help determine and stabilize upon completion, or RSI can provide an off-site location for the sediment to be transported to and disposed of appropriately.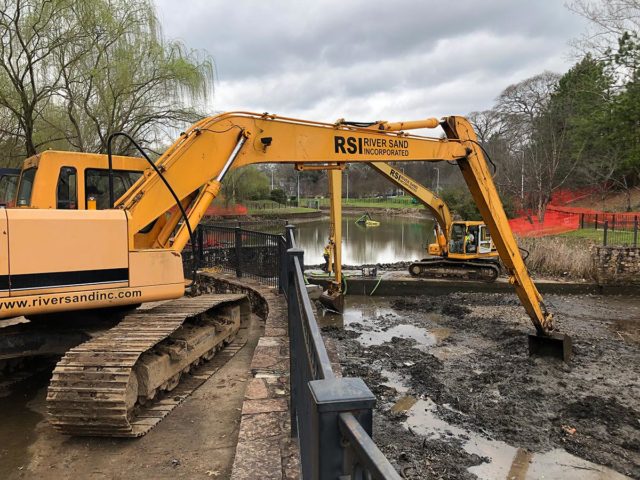 How do I remove muck from a pond?
Pond maintenance and pond cleaning, including dredging, is not a project that many of our clients planned to do when they bought or built their pond.  However, once a pond is full of muck and silt there are limited options for muck removal.  Pond muck removers and reducers can be purchased in pellet, block, or liquid form.  They are designed to help decompose organic debris such as leaves or other vegetation but are dependent on several factors (oxygen, aeration, nutrients) and are limited in effectiveness.  Pond muck remover is not effective on inorganic sediment such as dirt, which is often a majority of the silt in the pond.  Aeration systems that utilize diffused air, bubbles, fountains, and pumps are another solution to help active bacteria within the pond naturally decompose organic debris.  Again, there are limitations and the primary limitation being that inorganic soil particles will not be removed with this technology.  Dredging is a solution for removing all types of muck and silt from a pond.  There are various methods for dredging to reduce the cost and impact as well.  Most often dredging is the last and most effective method implemented for restoring a pond that has filled with sediment.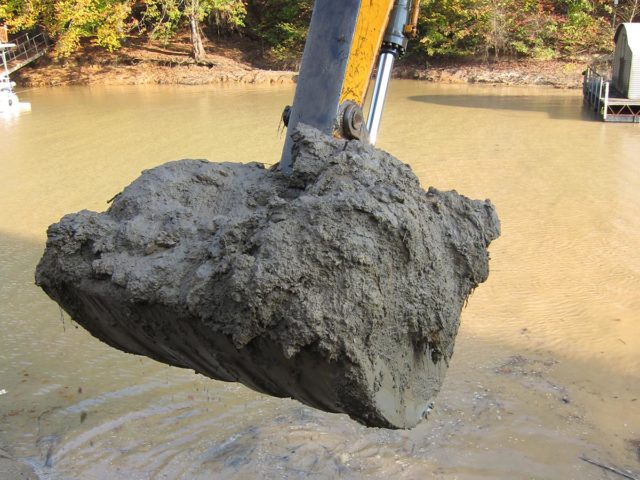 Should I dredge my pond?
Many pond owners ask whether they should dredge their pond to remove the muck.  Generally speaking the problem has become so evident that the sediment is substantial once you notice it.  Sometimes sediment can remain just below the water surface and limit the ability to navigate or fish.   Other times silt builds up above the water surface level where it is visible.  Both situations may lead to aquatic weed growth and loss of pond depth and area.  The recommendation for dredging is often based on the function of the pond.  If the pond is primarily used for fishing and it has impaired fish habitat, reproduction, or ability to fish then dredging may be the solution.  If the pond's primary purpose is for storm water detention and its volume has been reduced below its intended capacity then dredging is the solution.  Most projects only require a portion of the pond to be dredged, and not the entire pond.  It is rare that the entire pond needs dredging unless it is significantly impaired.  This leads to a cost-benefit analysis of how much it costs versus the benefit from removing the sediment.  RSI answers the question based on the equipment and approach needed to remove the sediment.  For example, if the sediment is within reach of an excavator for a low-cost removal effort then we may recommend dredging before the silt deposits further into the pond.  Another example is that we may recommend not dredging if the mobilization and demobilization costs are more than the cost to remove a small quantity of sediment.  A suggestion to monitor and wait until a certain threshold may be the best option.  A general guideline for small ponds is that dredging may need to occur once 1/3 of its capacity is lost from sedimentation.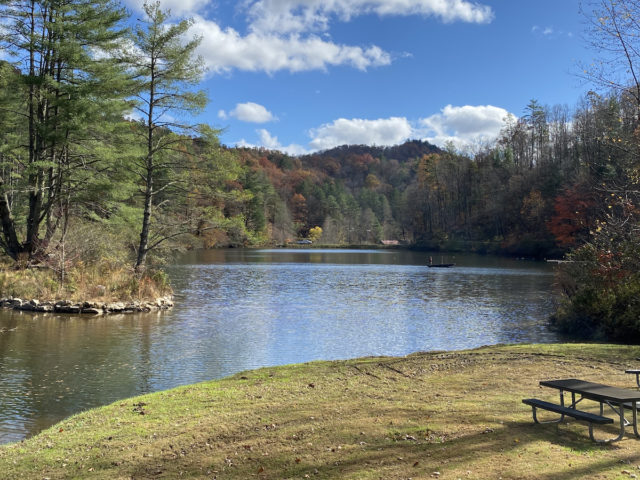 Pond Dredging Equipment or Pond Dredger
RSI implements both mechanical and hydraulic dredging techniques.
Mechanical dredging is done utilizing and excavator, dragline, dozers, or other machine to scoop or push the sediment out of the pond.  Long reach excavators are the most common type of excavator used to remove muck from ponds.  Long reach excavators allow for 50-70' of reach from the machine into the lake which is 2-5X what a normal excavator is able to reach.   RSI also operates Amphibious Excavators of all sizes that are able to walk on land, water, or anything in between.  Amphibious excavators allow for access to difficult places and on soft sediment that other excavators even using swamp mats cannot access.  RSI also has barge mounted excavators that float and can load into other floating barges.
Hydraulic dredging utilizes a pump and pipeline to suck up the pond muck or silt and pump it out of the pond.  RSI has all sizes and types of hydraulic dredges including diver assisted pumps, remote control dredges, auger dredges, and cutterhead dredges.  The different sizes and types are specialized for dredging projects that have different characteristics.  Once the muck is pumped out of the pond, RSI implements many types of dewatering techniques to separate the sediment from the water.  Our dewatering techniques include geosynthetic tubes, settling ponds, belt presses, and mechanical dewatering screens.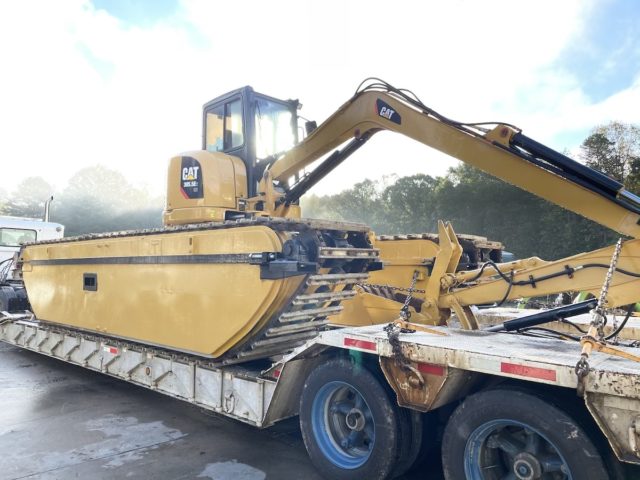 RSI is Georgia's leading dredging company!
We have been dredging for decades in ponds across Georgia from the smallest koi and trout ponds to huge farm ponds.  We have the equipment and expertise to help design your pond dredging project today!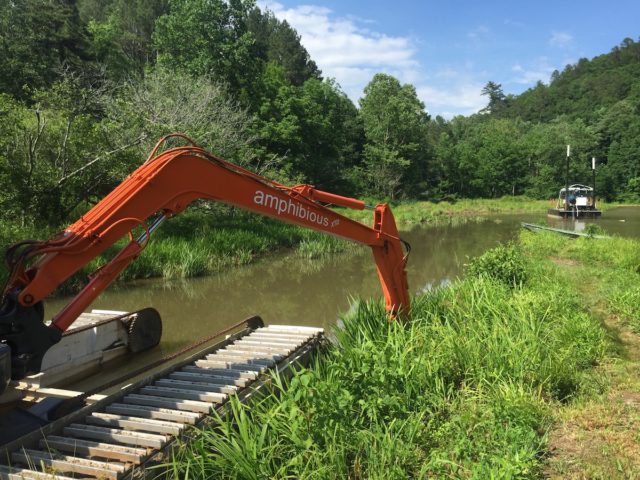 Frequently Asked Questions
Do you have questions about River Sand? We have answers!
Yes, geotextile tubes are a great method to dewater coal ash as it is pumped or dredged from a pond or lagoon.  The tubes allow for the material to be safely stored, without the risk of eroding, until the material is dry enough for final disposal. 
Yes, dredges can be equipped with guides or wheels to protect the auger or cutterhead from damaging the liner while pumping sludge or sediment. 
No, draining a pond is not necessary to dredge it and remove the muck or sediment.  Dredging can be done with the water at the full level or it can be lowered slightly to help dredge.  The water left in the pond will remain for fish, turtles, and irrigation. 
MSHA regulates the safety aspect related to tailings pond (berms, railings, boats, etc.) and the Environmental Protection Division (EPD) regulates the discharge from the pond. 
Excavators are a great tool to remove sediment or muck from a lake, pond, or lagoon. You can work from the shoreline to reach into the water and excavate the sediment. Excavators can also work from barges or mats within the water or mud. Specialized excavators, such as long reach excavators and amphibious excavators, are made to remove sediment from water effectively.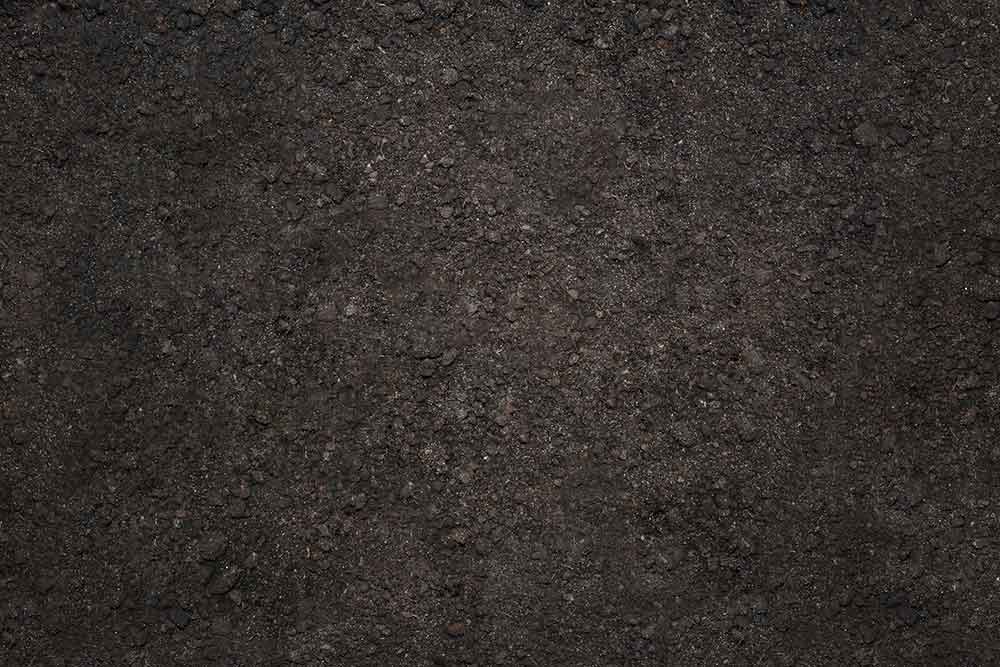 "Dealing with River Sand Inc has always been great and quotes are returned quickly. They have been a great vendor to work with. "
— Aaron B. | Commercial Estimator
Estimate Your Dredging Project
Other projects and In-Field Mix are calculated separately.