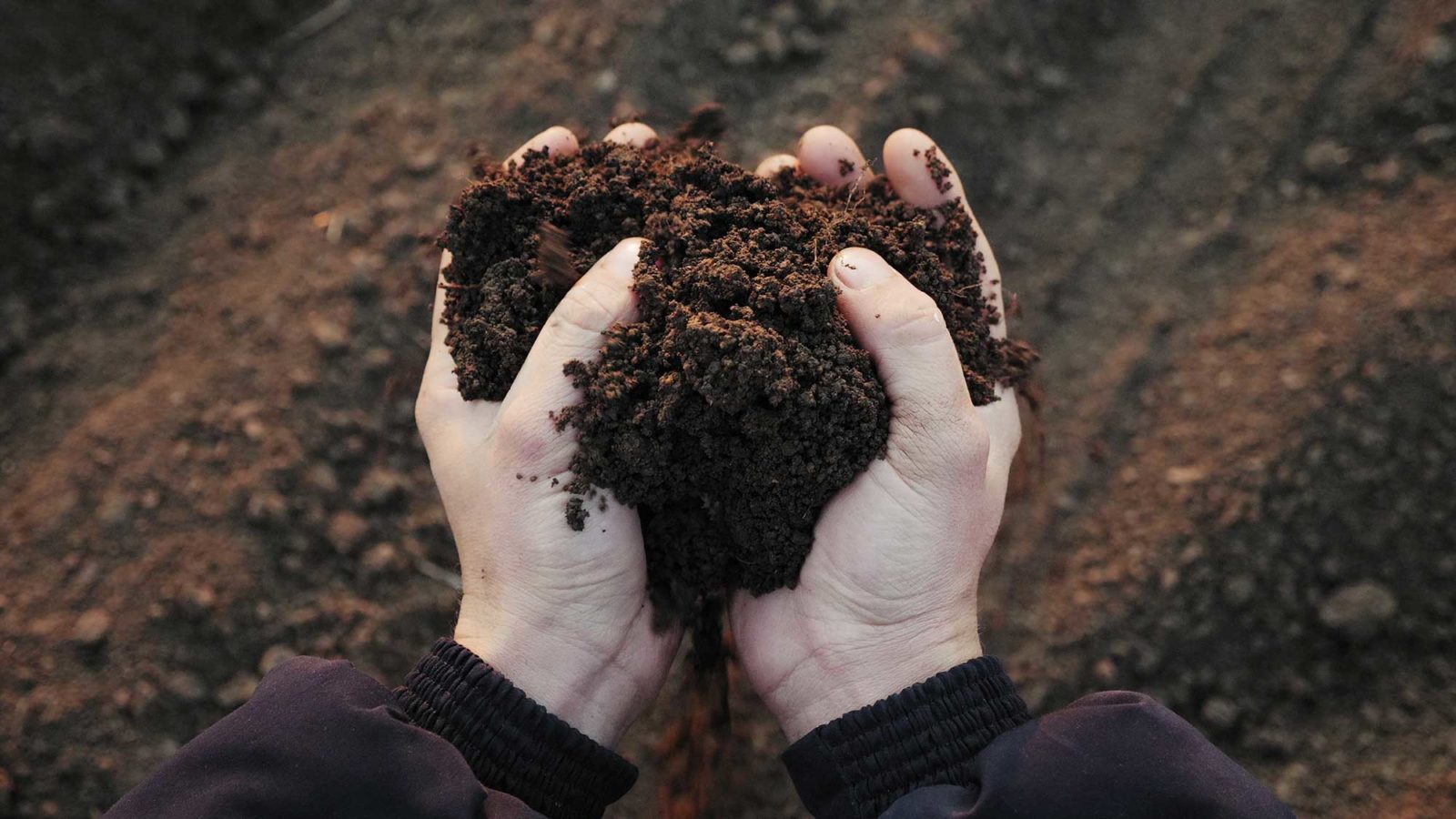 CU – Structural Soil
CU-Structural Soil®, Tree Planting Soil, Urban Streetscape Soil, Silva Cell Alternative, Tree Cell Soil, CU-Soil®, Bulk Structural Soil Mix Near Me
Applications
Urban Streetscape, Urban Tree Planting, City Sidewalk Planting, Load-bearing soil mix, Compactible Soil Media, Soil to prevent concrete breaking, Street Tree Soil, Parking lots and plazas, Permeable Paver Base
Key Benefits
Decreased Tree Mortality; Increased Root Zone Area; Prevents Sidewalk Failure including busted concrete; Compactable, load-bearing soil that retains pore space for large tree root growth; Root penetrable; Pavement system without additional base required; Promotes healthy tree growth under pedestrian and vehicle traffic
Specs
Uniformly blended; Durable gravel for compaction to spec; Compactible base material (95-100% Proctor Density); Large pore space to promote root growth as well as air and water movement; Drains well with high infiltration; Retains moisture available to plants; Soil clay loam or loam texture (min 20% clay); Adequate CEC; Hydrogel binding agent for soil and gravel stability; Neutral to slightly acidic pH; Organic compost amended to increase OM Content without no chemicals or pesticides added
Structural Soil Urban Tree Planting Mix is designed for growing healthy trees in an urban environment.  The Structural Soil is composed primarily of specifically sized gravel blended with a loamy soil that allows it to be compacted and placed beneath sidewalks, streets, and other pavement to provide a load-bearing substrate supporting pedestrian and vehicle traffic.  At the same time, the large pores within the Structural Soil allow for tree roots to penetrate and grow throughout the soil media.  Nutrients and water retention are improved by the blend of a loamy soil, and a hydrogel that is used to bind the gravel and soil together to retain moisture.  Typical native soils end up becoming dense, compacted soils resulting in root damage and prevention of root growth in high traffic areas.  Furthermore, native soils or typical planting soil do not provide the ability for load-bearing capacity unless compacted which will eliminate pore space and be detrimental to a tree's health.
How much Structural Soil do I need?
The design or specifications may already have a volume of Structural Soil required.  However, typically 2 cubic feet for every 1 square feet of the tree's anticipated crown diameter at maturity.  Another general guideline is to use a minimum of 24" of depth but 36" is preferred.  Keep in mind the final depth as compaction to 95-100% Proctor Density may require a little extra.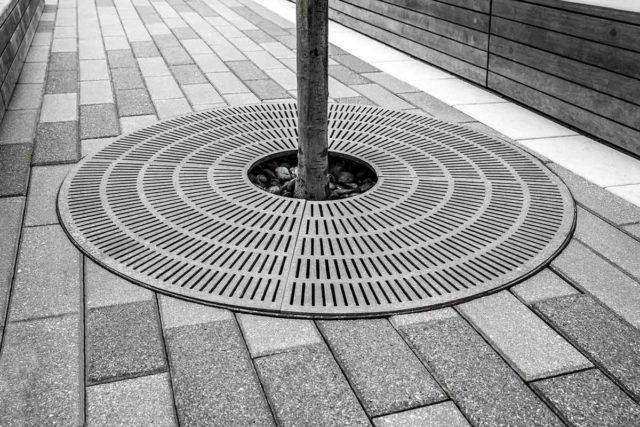 How much does Structural Soil cost?
RSI is your local Structural Soil supplier.  The cost of Structural Soil is generally priced by the cubic yard, instead of by the ton like most aggregates, because it is in the engineered plans and drawings in a volume.  The cost is a combination of factors including the cost of the crushed gravel to specifications, the soil (clay loam or loam textured with adequate organic matter included), and the hydrogel which is a very small but important portion.  Material sources for each component, blending, and transport are all factors that determine the final cost per cubic yard of Structural Soil.  RSI will need your location to determine an exact cost from one of our many landscape supply facilities.
Structural Soil from Atlanta to Athens and the rest of Georgia
RSI supplies bulk Structural Soil by the cubic yard to landscapers and contractors.  River Sand, Inc. is your bulk landscaping supplier and source for construction materials including sand, soil, and gravel. We have installed our products in downtown Norcross, Atlanta, Athens, Gainesville, and the rest of Georgia.  Call today for a quote and to schedule delivery for your Structural Soil and make your trees grow in the city!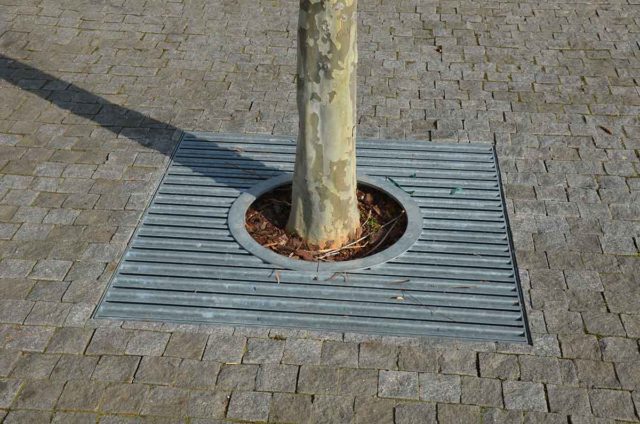 Frequently Asked Questions
Do you have questions about CU – Structural Soil? We have answers!
CU Structural Soil® or CU-Soil® was developed by Cornell University for urban tree landscapes.  The design specifies the type of gravel, soil, and additives by type and quality for a tested, proven structural soil mix. 
Structural soil is a type of Urban Tree Planting Mix.  Structural Soil is used for planting trees in urban settings, typically surrounded by concrete sidewalks or roads, to allow for both compaction to support infrastructure but at the same time providing soil structure for root growth.  Structural Soil allows trees to survive and thrive in urban settings usually along the sidewalk, and helps prevent tree roots from cracking or damaging concrete or asphalt. 
The sand-based structural soil blend design uses sand, usually coarse in texture, as the primary medium.  The gravel-based structural soil blend uses gravel, usually larger sized and washed, as the primary medium.  Both still include a portion of clay or clay loam soil along with soil amendments such as hydrogel. 
A general rule of thumb is to install 2 cubic feet for every square foot of tree crown expected at maturity.  The depth should be 24" minimum, but 36" is preferred. 
Most structural soil is used along sidewalks and roadsides for planting trees.  The structural soil is placed in a specified area for each tree to encourage root growth within the cell, and not outside the cell which will lead to concrete/asphalt cracking or damage.  Healthy trees are able to grow and add long-term benefit to an urban landscape without creating safety issues from cracked pavement for pedestrians and vehicles. 
View All FAQs
Related Articles
See what we've been saying about
CU – Structural Soil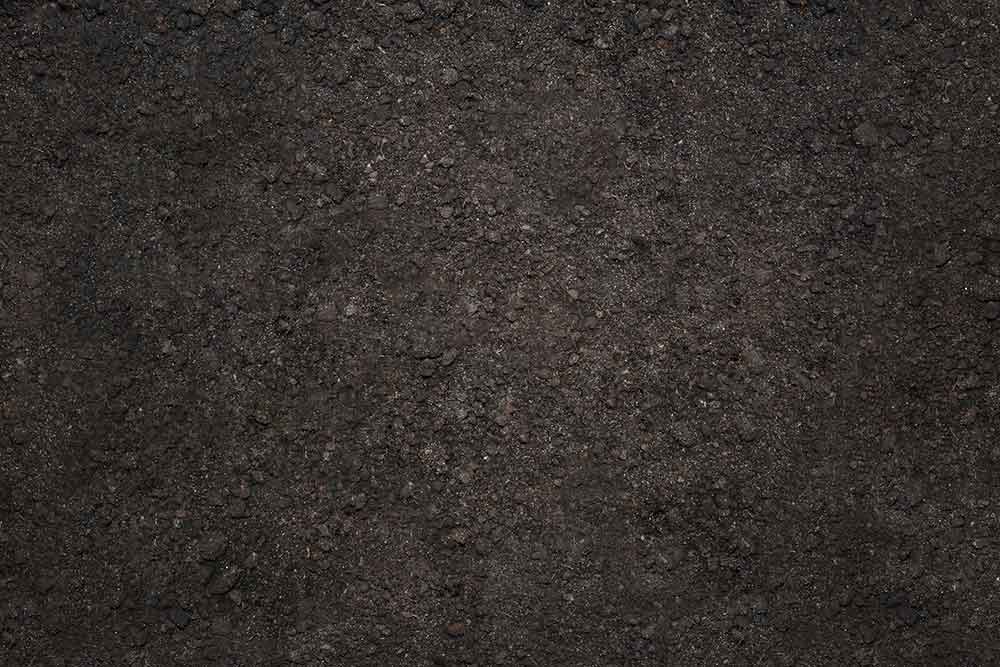 "Dealing with River Sand Inc has always been great and quotes are returned quickly. They have been a great vendor to work with. "
— Aaron B. | Commercial Estimator
Calculate Your Project
Determine how much product you need for your project and submit it to us for a free estimate, including delivery costs.
Dredging projects and In-Field Mix are calculated separately.
{{getResultLabel()}}: {{entry.result}}