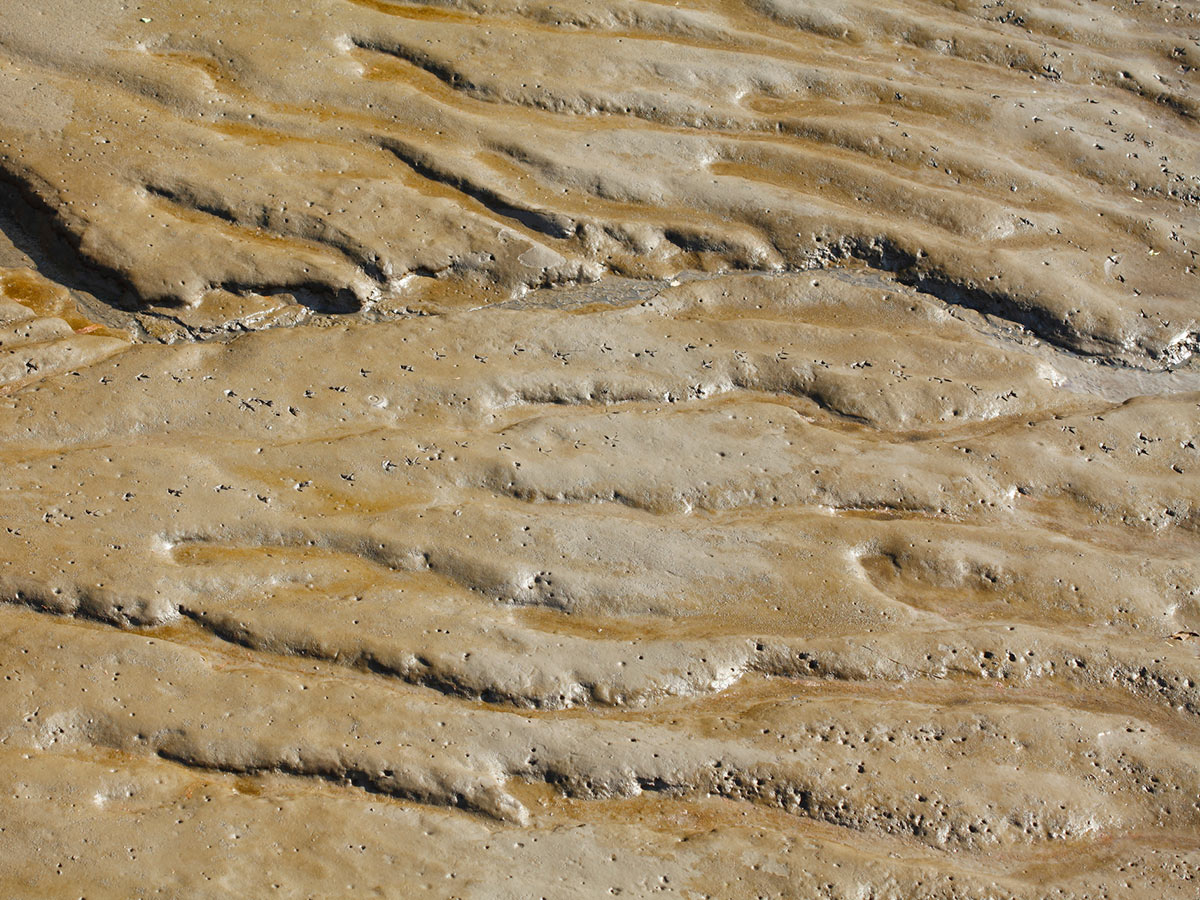 Sediment, Silt, and Muck Removal
Sediment, Silt, and Muck Removal
Dredging does NOT require lowering of the lake water level
Dredging prevents algae and aquatic weed growth
Dredging does NOT require removal of fish or wildlife
Sediment, Silt, and Muck Removal
Dredging removes sediment, silt, and muck
Sediment, silt, and muck can be removed from your pond, lake or dock with dredging.  Dredging is the solution to remove sediment and restore water depth and capacity.  Removing sediment is done by either pumping or vacuuming it out with a dredge or excavating it out with a machine.
How to remove muck…
Dredges are able to remove muck from lake's and pond's by vacuuming it up from the bottom and pumping it through a pipeline.  The mixture, called a slurry, is typically about 90% water an 10% sediment.  There are multiple ways to separate the sediment from the water including a settling pond, sediment containment tubes, belt presses, or screening.  The clean water can then be returned to the lake or pond once the sediment is removed.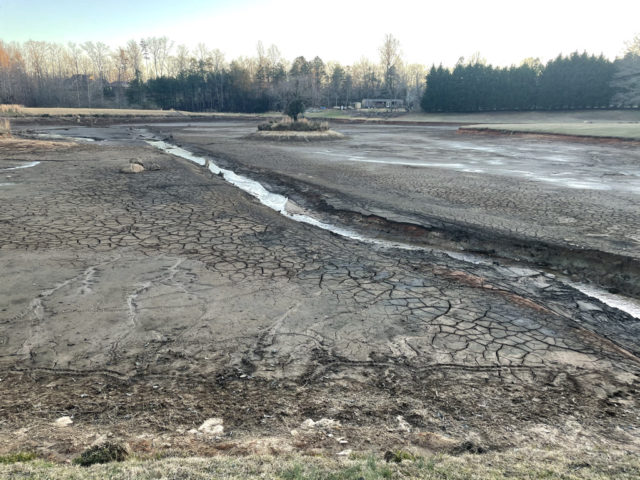 How to dig silt…
Dredging the sediment with an excavator is also an option.  Excavators are available in many different sizes.  Mini-excavators, midi-excavators, and large excavators all have different bucket sizes, weights, and length of reaches.  Small mini-excavators typically reach up to 15' horizontally and larger excavators can increase the length up to 25'.  The issue with 15-25' is that it is the maximum dredging if you were straight out.  As you increase the depth the bucket moves closer and the length decreases dramatically.  Futhermore, limited sediment can be placed next to the excavator because it is typically very wet and runs back under the excavator tracks.  The best solution is a special excavator built for dredging, called a long-reach excavator.  Long reach excavators have extended booms capable of 50-70' in length.  These excavators allow for removal of sediment all the way across many ponds and lakes.  Wooden swamp mats are also useful when working on soft sediment or edges of lakes to help decrease the ground pressure and prevent the excavator from sinking in the mud.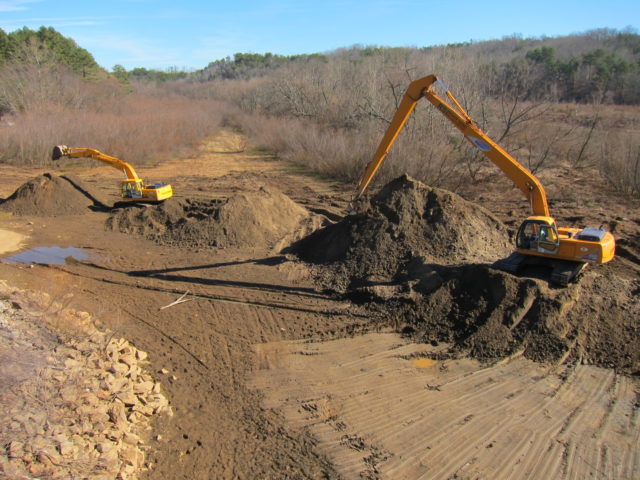 Dredges that walk on water, land, or mud…
River Sand, Inc. also owns and operates amphibious excavators capable of walking on land, swamp, mud, or float in the water.  These excavators are designed specifically for removing sediment, silt and muck from ponds, lakes, canals, and other bodies of water.  They can be used to relay sediment to another excavator or load barges for transport via water.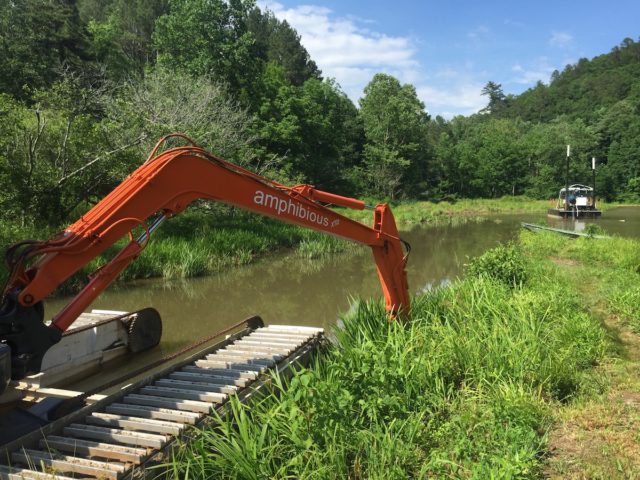 Benefits of dredging:
Regardless of the equipment, removing sediment can benefit your pond, lake, or stream.  Some of the most common benefits of dredging to remove sediment include:
Increase depth to allow for boats to reach the dock
Increase dissolved oxygen for fish
Decrease water temperature
Removes excessive nutrients contained within or attached to the sediment
Removes vegetation or sediment that create foul odor
Improves aquatic habitat and spawning areas
Improves aesthetics of lakeside properties
Increases property values
Improves and restores functionality of stormwater detention lakes
Increase depth to allow for safe swimming, diving, water slides, blobs, skiing, and other recreational activities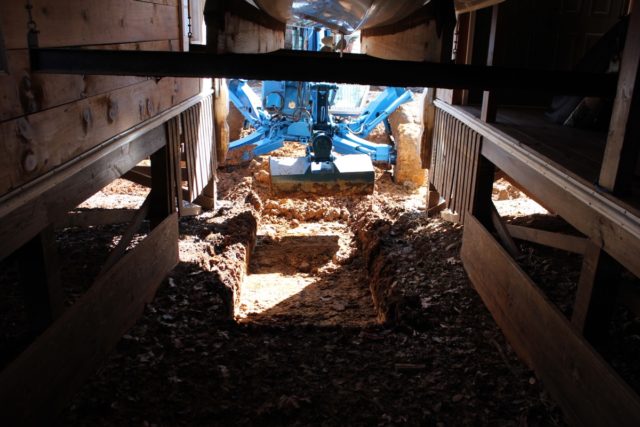 Expert Dredging Solutions
Silt and muck buildup are a part of most water bodies.  We help many of our clients design a dredging project that will remove enough silt to last a long time and provide the benefits they desire.  More often than not, dredging of the entire pond or lake is not necessary.  Almost 99% of the time, draining the water from the lake or pond is not necessary as well.  River Sand, Inc. has the equipment and expertise to help you decide what is best for sediment removal within your pond or lake.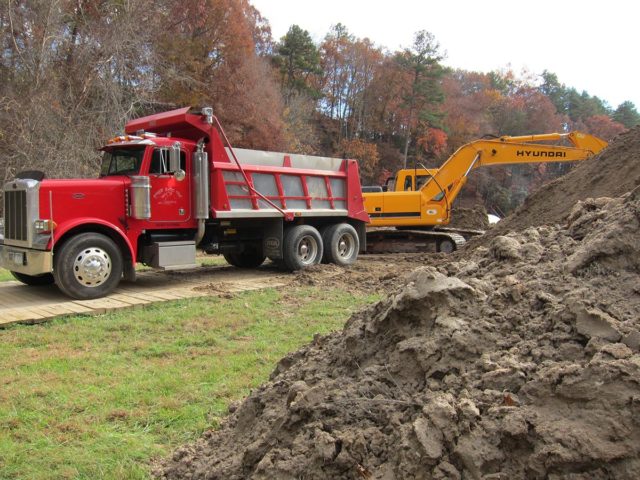 Frequently Asked Questions
Do you have questions about Sediment, Silt, and Muck Removal? We have answers!
Dredging is the method to remove sediment, silt, and muck from a lake, pond, or lagoon.  You can dig the dirt out with an excavator, or you can pump it out with a dredge. 
Sedimentation is a growing problem in our lakes, ponds, and reservoirs.  Removing it can be difficult.  Dredging is one solution that can remove sediment efficiently and effectively.  The sediment can be disposed of nearby or transported off-site.  Dredging is done by either digging the sediment out or pumping it (sucking) from the bottom of the reservoir.  Once sediment is within a lake, pond, or reservoir dredging is way to get it out!
There are a lot of products that claim to get rid of silt or muck from the bottom of your lake or pond.  Some products attempt to resuspend the silt.  Some attempt to re-aerate the silt.  Some products try to decompose it.  However, most silt removal is very limited with these techniques.  Dredging is a proven solution to removing silt from your lake or pond.  Dredging can be done by digging the silt out or pumping the silt from the lake or pond. 
A sediment survey or bathymetric survey can help determine the amount of sediment within a lake.  Surveys involved finding the top of sediment and the bottom with a probe to determine the sediment depth in a particular location.  That location can be used to determine an area to calculate a volume.  Sediment is typically measured in cubic yards.  Sludge is usually measured in dry tons.
Some sludge and muck can be used as a soil amendment to be used as fill or land applied.  Most sludge containing biosolids with levels of bacteria or metals must be taken to an approved landfill.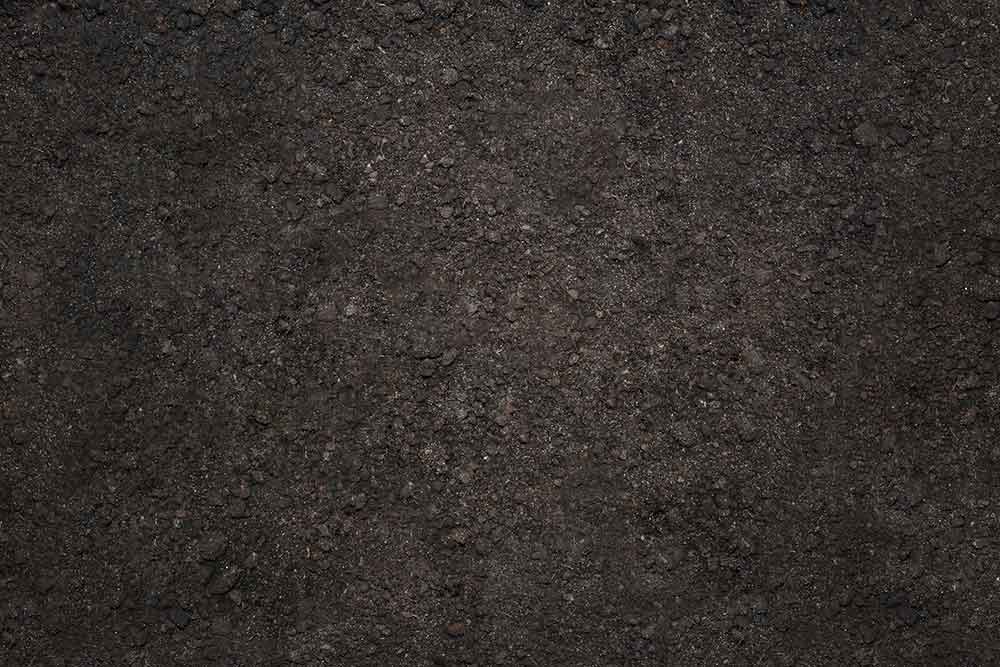 "I've been a customer of RSI for 20 years. Very professional and always provides great service."
— David Presnell | Athletic Fields and Construction Manager
Estimate Your Dredging Project
Other projects and In-Field Mix are calculated separately.