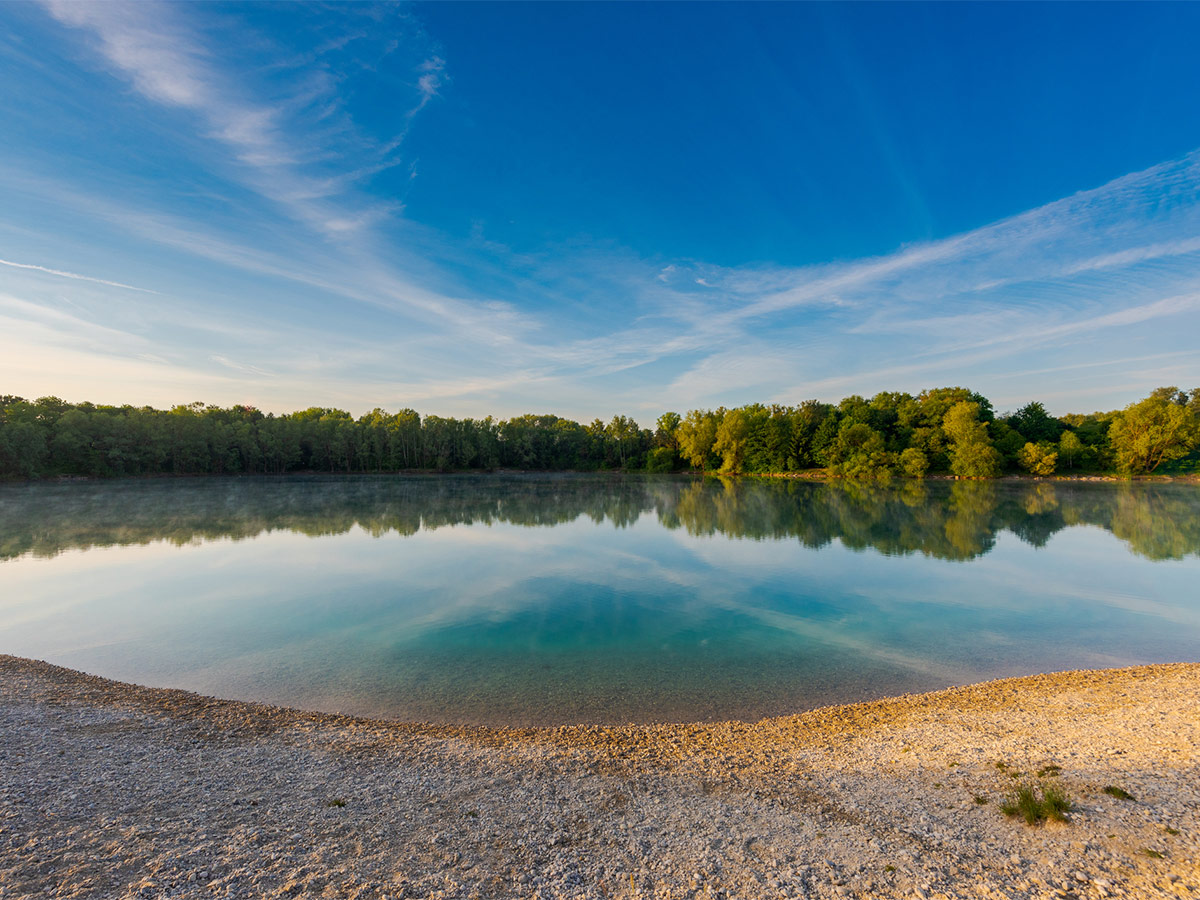 Lake dredging removes muck, silt, and sediment to improve water quantity and water quality in your lake
Does NOT require lowering of the lake water level
Does NOT require removal of fish or wildlife, and prevents algae and aquatic weed growth
What is lake dredging?
Lake dredging refers to the removal of sediment, silt, or muck from the bottom of a lake.  Lakes can vary dramatically is size but all lakes have a source(s) or tributary from where the water flows into the lake.  Sedimentation is the process where incoming dirt, debris, trash, and other materials are deposited in a lake once the velocity of the flow slows enough to allow it to stay in place.  Dams and other impoundments that create the lake allow water to slow from flowing rapidly and sediments drop out based on the size and type.  The accumulation of sediment can reduce water storage, impair navigation of boats for recreation, increase eutrophication and algae, reduce aquatic habitat, and diminish property values surrounding the water. Dredging is the solution to removing the silt from the water.  Dredging can be accomplished in many different ways and can be very beneficial to the lake and its owner(s).  The most commonly asked questions about lake dredging relate to permitting, cost, and how long the effects of dredging will last.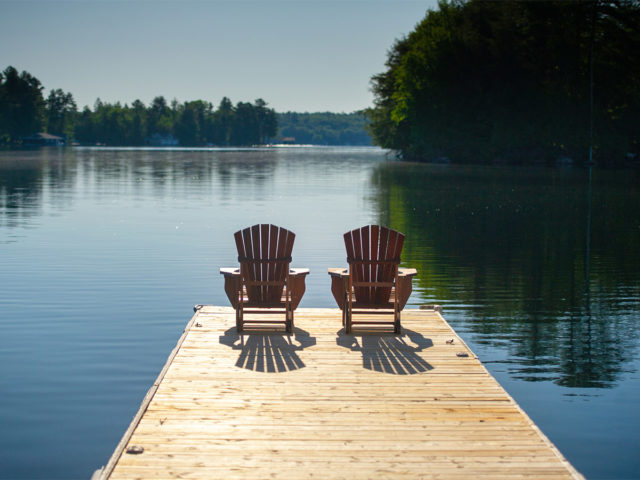 What permits are required to dredge?
Lake dredging may require permits from the local issuing authority, the US Army Corps of Engineers (USACE), the Georgia Environmental Protection Division (EPD) or other state environmental agency, Georgia Power, TVA, FERC, EPA, and other governmental agencies.  The approach, type, and location of dredging will determine what agencies, if any, will need to be involved.  Waters of the state almost include all water bodies and are subject to permitting.  Land disturbance and buffers are also a consideration that will have to be factored in to the permitting requirements.  Disposal of sediment is also limited to upland areas and outside of the designated floodplains for most projects as well.  Permitting is a crucial part of any dredging project.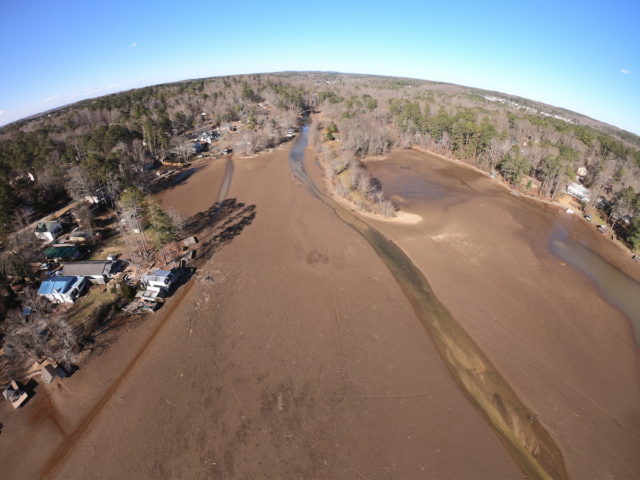 How much does it cost to dredge?
This is the most common question we answer for lake dredging projects.  Cost can vary significantly from one project to another based on the factors involved.  Some of the factors include access, sediment type, sediment quantity, disposal location, depth, and permit requirements.  Typically, the primary question to answer revolves around the amount of sediment to be removed.  Most dredging projects involve a cost per cubic yard as a commonly accepted unit of measurement.  Once it is determined how much volume of sediment needs to be removed the unit cost per cubic yard can be used to multiply.  Mobilization and demobilization of equipment; erosion control measures; safety measures (i.e. fencing); grading and clearing; dewatering, reclamation of the access, disposal, or dewatering area(s); and permitting are all cost that must be considered for each dredging project.  This is why it is so difficult to even give a range of cost for dredging.  However, to give you an idea we have dredged lakes from $5 per cubic yard to $500 per cubic yard.  Dredging is typically more expensive when compared to standard grading or dirt moving because of the equipment and nature of working on/within/near water and the separation of water from the sediment.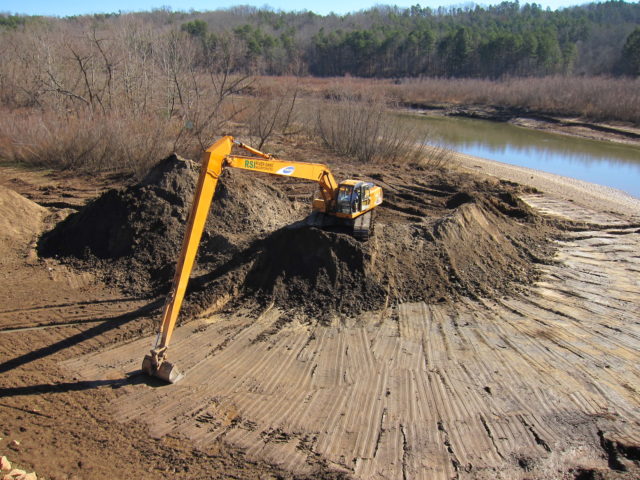 How long does dredging last before I will need to dredge again?
While planning projects, this is often a question asked that is difficult but necessary.  It is necessary for planning and budgeting purposes.  There have been a few extreme projects in which we have even recommended not dredging because the cost versus benefit of time was not substantial.  Sometimes dredging is not the best option.  However, in most cases dredging is an option but sedimentation will continue to occur. It is the rate at which sedimentation occurs that is important to consider.  There are models and watershed studies that are available from EPD, EPA, USGS, and other agencies that can be applied to some watersheds.  Private engineering firms or hydrologists can also apply equations to figure the rate at which sediment will fill a lake.  This can be a beneficial process.  One question to know how long dredging may last is to find out how much sediment has accumulated since the last dredging or the construction of the lake.  If you know the timeframe and current volume of sediment in place an average volume per unit of time can be determined rather simply.  However, surveying the lake with a hydrographic survey, or bathymetric map, may be your best option.  It will determine the current amount of sediment in place within the lake, and can be done at any point in the future to determine the rate of sedimentation.   It is important to know that 80% of sediment comes from 20% of the rainfall events in general.  It is also important to know that changes in the watershed can vastly change the rate or time before the next dredging occurs.  For example, if 75% of a watershed (the area upstream from your lake) changes from forested to a developed area with high-density housing, then you may see a spike in sediment not only during the construction period but from streambank erosion as a result of the post-construction increase of storm-water runoff from impervious surfaces.  This is the typical case that we see most often requiring dredging of a lake.  So, these factors are hard to determine, but can be estimated and tracked within a reasonable budget, and RSI can help you with that plan.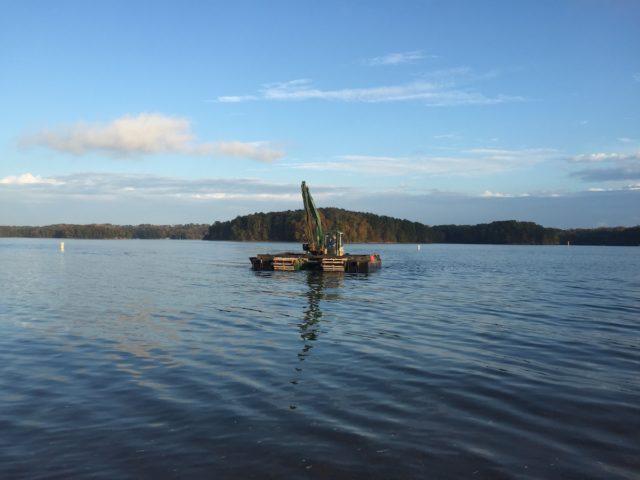 Can you dredge my lake?
River Sand, Inc. is based near Atlanta, Georgia and has been dredging lakes for decades.  Here is a list of lakes that we dredge:
Lake Lanier
Homeowner Association (HOA) or Property Owner Association (POA) Lakes

 Alpharetta
Roswell
Cumming
Atlanta
Gainesville
Lawrenceville
Athens
Gwinnett County
Marietta
Cobb County
Cherokee County

Municipal Water Reservoirs
Lake Lanier
Lake Burton
Lake Seed
Lake Rabun
Lake Chatuge
Lake Hartwell
Lake Oconee
Lake Sinclair
Lake Jackson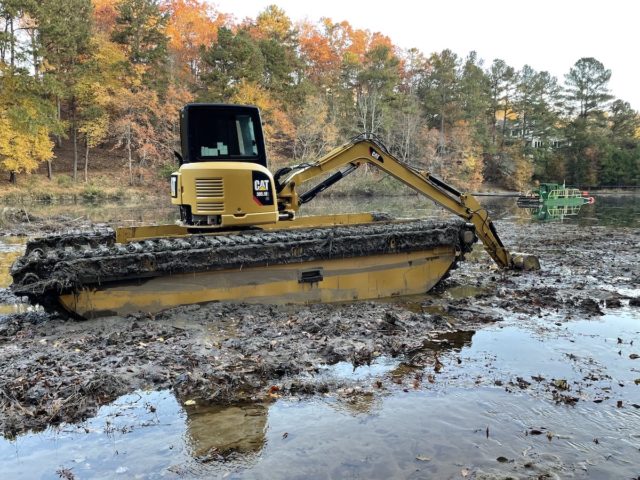 Lake Dredging Services
RSI is capable of all sizes of lake dredging and will be glad to provide information about your specific project.  We offer all types of dredging from floating dredges that pump muck out of the lake to excavators that operate on land, water, swamp, or float.  Our equipment and expertise will allow us to design a project that will help clean up and restore your lake.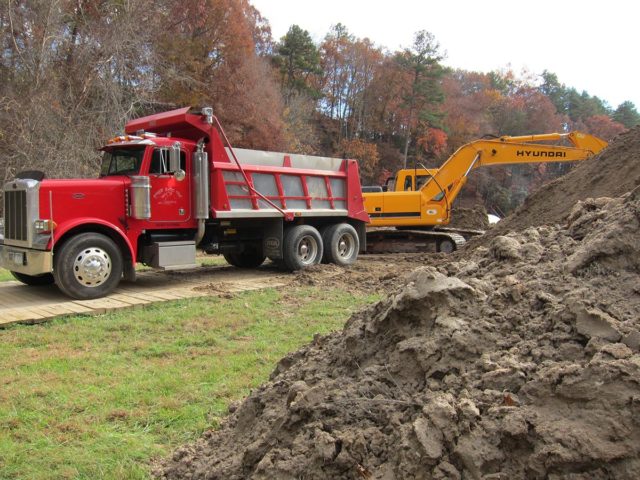 Frequently Asked Questions
Do you have questions about Lake Dredging? We have answers!
Lake dredging is done either by excavating the sediment with an excavator (or bucket of some type) or with a hydraulic dredge that sucks the sediment from the bottom of the lake and pumps it through a pipeline to an area outside of the lake.  Both methods are very effective ways to remove muck from a lake.  Access to the lake is a major factor in considering how to remove sediment from a lake.  Disposal of the sediment is the other primary factor involved in determining the method for removing sediment from the lake. 
Many landscapers, contractors, operators, and property owners have only seen standard grading equipment moving dirt on a project or on the side of the road.  Many machine operators and contractors only have equipment designed for moving dirt and grading.  Dredging is different and there is a variety of specialized equipment specifically designed to get silt, sand, or muck out of a pond, lake, or lagoon.  Long reach excavators are one machine designed to reach 2 to 3 times further than regular excavators.  Hydraulic dredges are barges that float on water to enable them to vacuum up silt from the bottom of a lake.  They come in all sizes and may be the best solution for your project. 
There are a lot of products that claim to get rid of silt or muck from the bottom of your lake or pond.  Some products attempt to resuspend the silt.  Some attempt to re-aerate the silt.  Some products try to decompose it.  However, most silt removal is very limited with these techniques.  Dredging is a proven solution to removing silt from your lake or pond.  Dredging can be done by digging the silt out or pumping the silt from the lake or pond. 
Sediment can be collected as a core sample.  Samplers can be within a boat or done by hand for many small ponds or lakes.  Sediment samples can be tested for texture (sand, silt, clay), Munsell color, pH, and other parameters.
It may vary significantly, but you can find out.  One way is to hire a professional, but if you just want a general idea there are many methods to probe.  Depending on the sediment type you can use a piece of pvc pipe, rebar, broom handle, or other probe to push and work up and down throught the muck until you feel resistance that is the bottom.  Some really fine, consolidated sediment may not let you probe all the water through it but you will have an idea of the depth.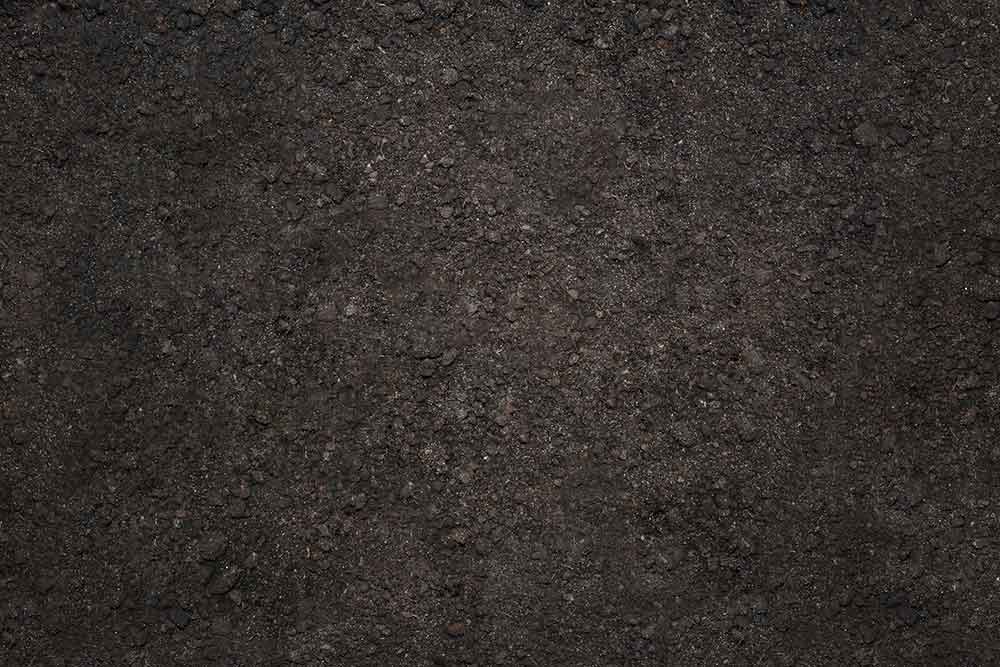 "If you have a project that requires any sand at all then River Sand should be your resource. They not only met our specs on varying levels of texture, but calculated our needs to do so. They not only cared about the sale, but the cause for which the need existed. I highly recommend anything that River Sand produces!"
— Brett B. | Facilities Director at Woodlands Christian Camp & Conference Center
Estimate Your Dredging Project
Other projects and In-Field Mix are calculated separately.