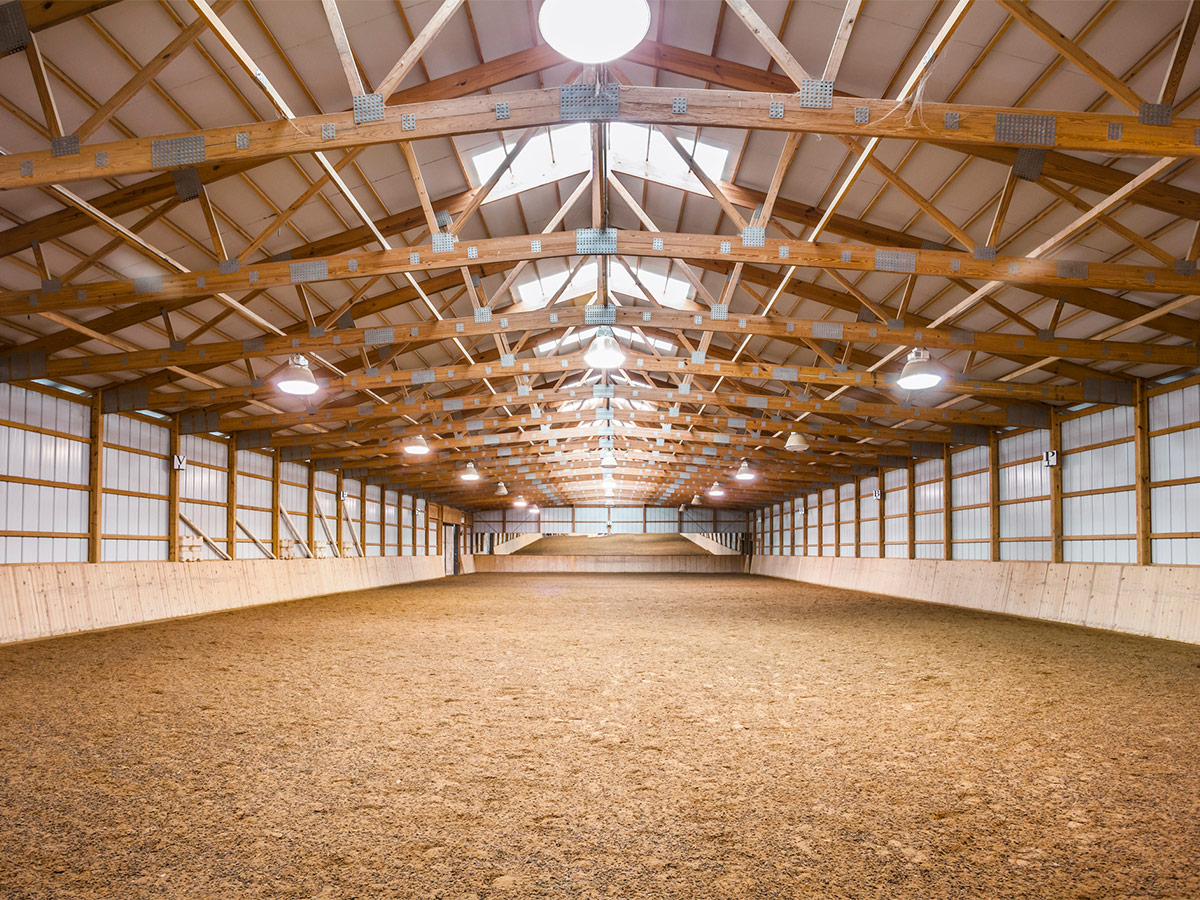 Arena Sand & Horse Footing
Arena Sand & Horse Footing
Other Names: Equestrian Sand, Equestrian Footing, Arena Sand, Arena Footing, Horse Sand, Riding Arena Sand or Soil
Application
Horse Arena Footing, Riding Arena Construction and Maintenance, Horse Health, Round Pens, Indoor Arena Footing, Outdoor Horse Arenas, Barn Stall, Paddocks, Horse Walkers
Key Benefits
Protection, Traction, Cushion, Improves Drainage, Reduces Dust
Affordable, Washed, Meets Concrete Specs, Drains Well, No Dust
Other Facts
Additives: Geo-synthetic textiles or fibers, crumb rubber, clay, calcine clay, dust suppressant
Specialists in Arena Sand for Horse Footing and Comfort
Arena Sand is one of River Sand Inc.'s specialties, as we have consulted with numerous trainers and vets over the years to ensure our sand remains the best on the market. Our arena sand helps cushion horses' fragile joints and cartilage and gives riders the confidence they need in the arena.
Arena Sand typically does refer to our most popular blend. However, we have a lot more than one option of footing! This equestrian footing has been the go-to, tried, and proven blend for 90% of the horse owners we serve from collegiate athletes in Athens, to high school sports enthusiasts in Gainesville, to Olympians in Alpharetta, to vets in Canton, to equine therapists in Toccoa, and certainly to the backyard enthusiast that just loves spending time riding.
Our arena sand is specially mixed for horse footing. It provides excellent drainage during wet conditions and the washing process removes hazardous dust that shows up in dry conditions. Our arena sand is sub-angular in shape for increased traction and improved cushioning abilities.
If you're an equestrian in North Georgia, such as in the communities of Cumming, Alpharetta, Buford, Dawsonville and Milton, you've probably ridden on arena sand provided by River Sand Inc. already!
Gradation & Add-Ins
Gradation is the key factor when selecting proper sand for horse arena footing. Sand is composed of a variety of different size particles and the ratio of the how many of each size particle. Generally, the finer the sand the firmer it feels. The coarser the sand the looser it feels. If all the particles are the same size then it can provide certain characteristics versus a well-graded sand with particles of all sizes in equal amounts. In the end, the discipline you practice and your riding preference will determine the gradation of the sand footing you need. Be sure to ask if you have more questions about the right sand for your arena. We have a lot of options around Atlanta!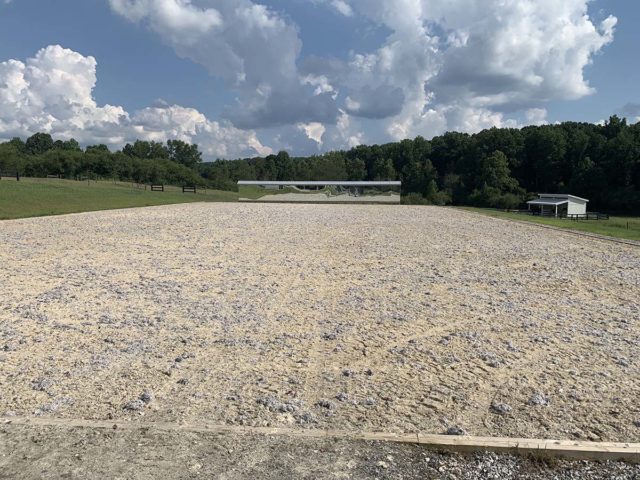 Fiber, Rubber, and other Footing Amendments
River Sand offers footing amendments including crumb rubber, geosynthetic fiber or textiles, calcine clay, clay, and other materials by request. Typically, we offer recommendations of the fiber based on your preference and direct you to suppliers such as GGT, Wordley Martin, Premier ProTex, ArenaAid, and other synthetic footing suppliers. We can then offer a pre-blended, homogenous blend to install in your arena. It is much easier and more effective than trying to install the fiber and roto-till it in place. Often tilling synthetic fibers into your existing arena risks disturbing the base or sub-base material.
Arena additives such as crumb rubber (i.e. ProStride) is another amendment that we offer to blend in to your preferred arena sand. Rubber is derived from recycled tires, but our sources are both the appropriate size and free from metal. The advantage to the crumb rubber additive is that it reduces compaction while providing additional cushioning and rebound. One of the best uses for rubber additive is for lunging in round pens and within horse walkers.
There are a variety of other arena amendments such as dust suppressants, polymers, and calcined clay. Many of these offer unique feel and water management for your arena.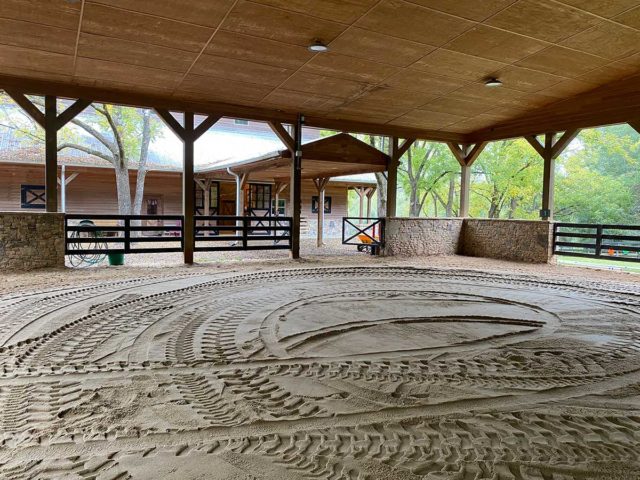 Not all sands are the same
Just remember that sand is not often just sand. It may seem that way but when making the investment in your arena we want to give you the opportunity to get the best for your budget. A dump truck driver is generally who you may call to deliver the sand, and you are dependent on what he knows about your horse and arena. Often you may be getting the sand that is the easiest, cheapest, or closest. Many manufactured sands sold as arena sand lead to extreme compaction, dust and serious health concerns for riders and horses. These manufactured sands may be great for a base but not necessarily for the footing or top layer. When riding in an arena, footing is one of the most important aspects of your horse's performance. Don't settle for a second-rate product that could compromise safety!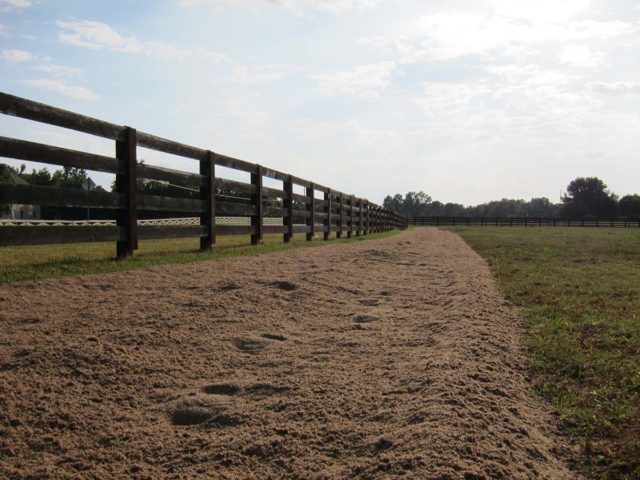 Arena Construction and Maintenance including Footing Installation
River Sand, Inc. has a full-service arena construction and installation service. We have grading equipment designed for arenas, including laser grading equipment. Our equipment includes dozers, excavators, tractors, motor graders, dump trucks, compactors, and more. However, it is our experience in working with farm owners, trainers, and equestrians over decades that has led to what works best within your budget. There are many options to consider when building an indoor or outdoor arena. We can combine both the type, riding discipline, grading of slope, and other various factors to get your arena in the best condition. Slope or grade is one of the most important factors with outdoor arenas. Drainage and water diversion is always a part of constructing your arena. Location is also a topic that we discuss, but we realize that often there is only one available space for your arena and we can make that work too. We have also built the smallest turn out paddocks, round pens, small and large dressage arenas, eventing tracks, racetracks, large arenas for hunter-jumper and the best arena for cutting and reining professionals. RSI knows what you need and if you are in Georgia, we are here for you!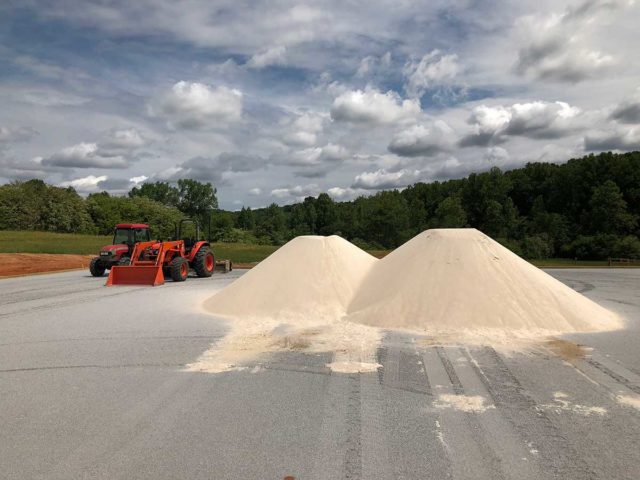 We deliver!
We can deliver your arena sand and have a spreader truck that spreads the material upon delivery where you need it – saving you time and money.  We recommend using the spreader service because it allows you to increase the depth gradually so you don't end up with footing that's too deep, especially in one area. Keep in mind that weather is a main factor in delivery.
River Sand Inc. provides horse footing sand to arenas in Cumming, Alpharetta, Milton, Dawsonville, Athens, Canton, Gainesville, and all of Greater Atlanta. If you need help determining how much arena sand you need, or if you have questions about how our arena sand is a better choice for your horses and riders, give us a call today at 877-499-SAND.
Frequently Asked Questions
Do you have questions about Arena Sand & Horse Footing? We have answers!
Many arenas have been built by tilling sand into the existing clay soil.  This is a great way to make a consistent footing without layers.  It is also a very affordable option to build and maintain.  However, the existing soil must be suitable.  Rocks may be an issue that continue to pop up.  Be sure to use the right type of sand to maximize the value and reduce compaction.
A standard size horse arena will need anywhere from 50 to 300 tons of sand.  The biggest determining factor is the dimensions, or size, of the arena and the depth of the footing.  Many styles of riding only need 2 to 4 inches of footing for their arena while some need more than 8 inches of depth.  You can use are calculator to input your dimensions and preferred depth to calculate the tons that you will need, or call us and we can help.
Arena Sand is the sand you use in horse arenas and round pens.  The sand is designed to be the best footing to provide traction and cushion for horses as they perform.  The ideal sand is sub-angular in shape.  It comes in a variety of colors, and gradations to best suit the rider's preference.  Arena Sand should be washed and screened to remove rocks and dust for safety of the horse and rider.  It is also a critical part of the arena's ability to retain moisture but also drain well after it rains. 
The best sand for arenas is a silica sand, sub-angular or angular, washed, and screened sand.  Silica sand is durable and lasts longer under the constant horse traffic.  The sub-angular shape shifts less than rounded particles.  The washing and screening process removes unwanted pebbles and dust from the footing. 
Arena Sand comes in many different forms.  The type of sand depends on the style of riding and the needs of your arena.  Dressage and Jumpers need a finer grade sand for a firm footing.  Barrel racing and cutting horses prefer a looser, deeper coarse sand for adding protection in the sharp turns.  Also, amending your existing arena usually needs the same coarser particles to relieve compaction that happens over time.  New arenas may need either fine or coarse sand.  So, there is not one size fits all sand for horse arenas.  Masonry Sand, Concrete Sand, River Sand, and Manufactured Sand (m10s) can all work but you need to start with a basic knowledge of what type will work best for your project.  RSI can help you decide, and since we offer all these types of sand we can supply the best Arena Sand for your needs.
View All FAQs
Related Articles
See what we've been saying about
Arena Sand & Horse Footing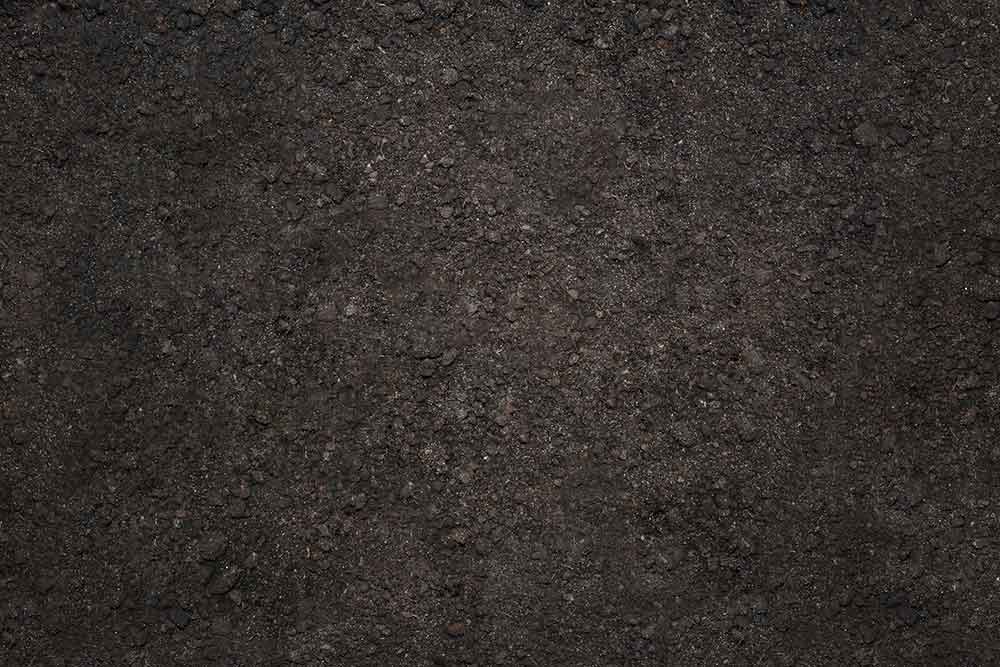 "I love the sand, but my horse LOVES the sand!!!"
— Carolyn P | Horse Owner and Enthusiast
Calculate Your Project
Determine how much product you need for your project and submit it to us for a free estimate, including delivery costs.
Dredging projects and In-Field Mix are calculated separately.
{{getResultLabel()}}: {{entry.result}}