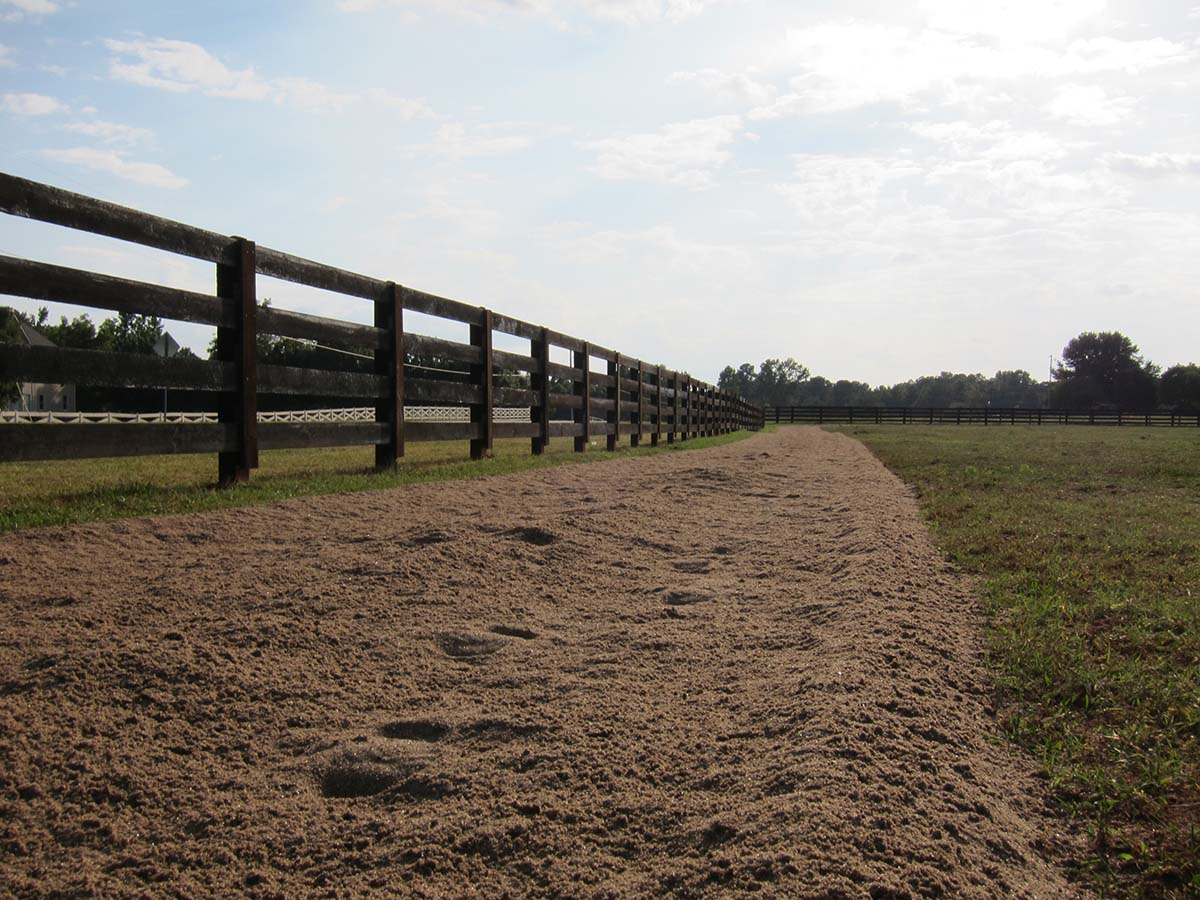 Types of Equestrian Footing and Arena Sand
March 19, 2015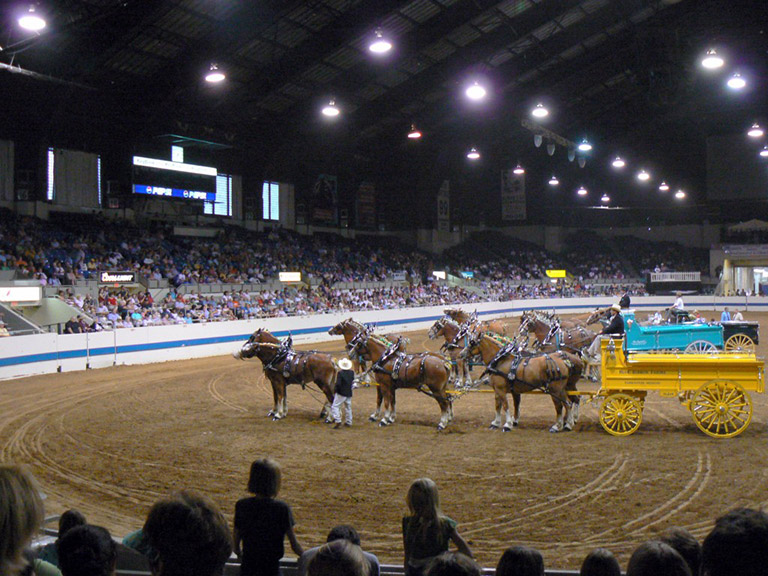 No matter your unique needs, there is a perfect arena sand or equestrian footing option for you. Having the proper footing can provide better traction, increase cushion, improve drainage and reduce overall dust.
Sand Equestrian Footing
The most commonly used equestrian footing is sand based. It tends to be a less expensive option for basic arenas, stables and round pens. Depending on the supplier, the production process can remove unwanted dust and be designed to meet specific gradation for your unique needs. Basic sand may not provide the cushion or traction you need for a horse arena, so it's important to find a custom formulated arena sand mixture.
Arena Sand and Additives
As the name suggests, sand applications can be combined with certain additives to provide increased cushion, decreased impact and ease of maintenance. Additives include rubber, wood chips, soil, polymer coated sand, and even some fabrics such as synthetic fibers and felts. All of these materials provide a custom blend that is ideal for your unique needs. However, geotextiles and rubber are two of the most popular to improve footing performance.
Rubber Materials
Arena footing can include rubber based chips or a type of shredded rubber mulch. Often rubber is blended with proper sand to different ratios according to the manufacturer. This footing option often decreases maintenance needed and reduces the amount of dust. With that being said, it is a more expensive option compared to other footing types. It is also ideal for reducing impact injuries for horses. For areas exposed to large amounts of sun and heat, rubber-based footing can increase the footing temperatures when used as a footing alone. Adding it as a sand based additive can be a great way to gain the low-impact qualities without the negative heat-related downsides.
Geotextile Material
Geotextile material comes in different types and can even be blended with fiber. It is designed to blend with the sand footing to improve its properties including: additional stability, impact resistance, water retention, increased shear, and compaction prevention. Many competition facilities and professional trainers use geotextile materials incorporated into their arena footing. However, this material is available and affordable to the horse enthusiast. The improvements do come at a cost, but when premium equestrian footing is achieved, there is added value and enjoyment of your arena. Be sure to check with the supplier to make sure your arena drag is compatible with the synthetic additive of your choice.
Need arena sand or equestrian footing?
If you're looking to replace your current footing, or just starting to plan for a new arena build, River Sand has an application for you. Don't settle for a low-quality product when you can have one specifically engineered for you. Contact us for more information.