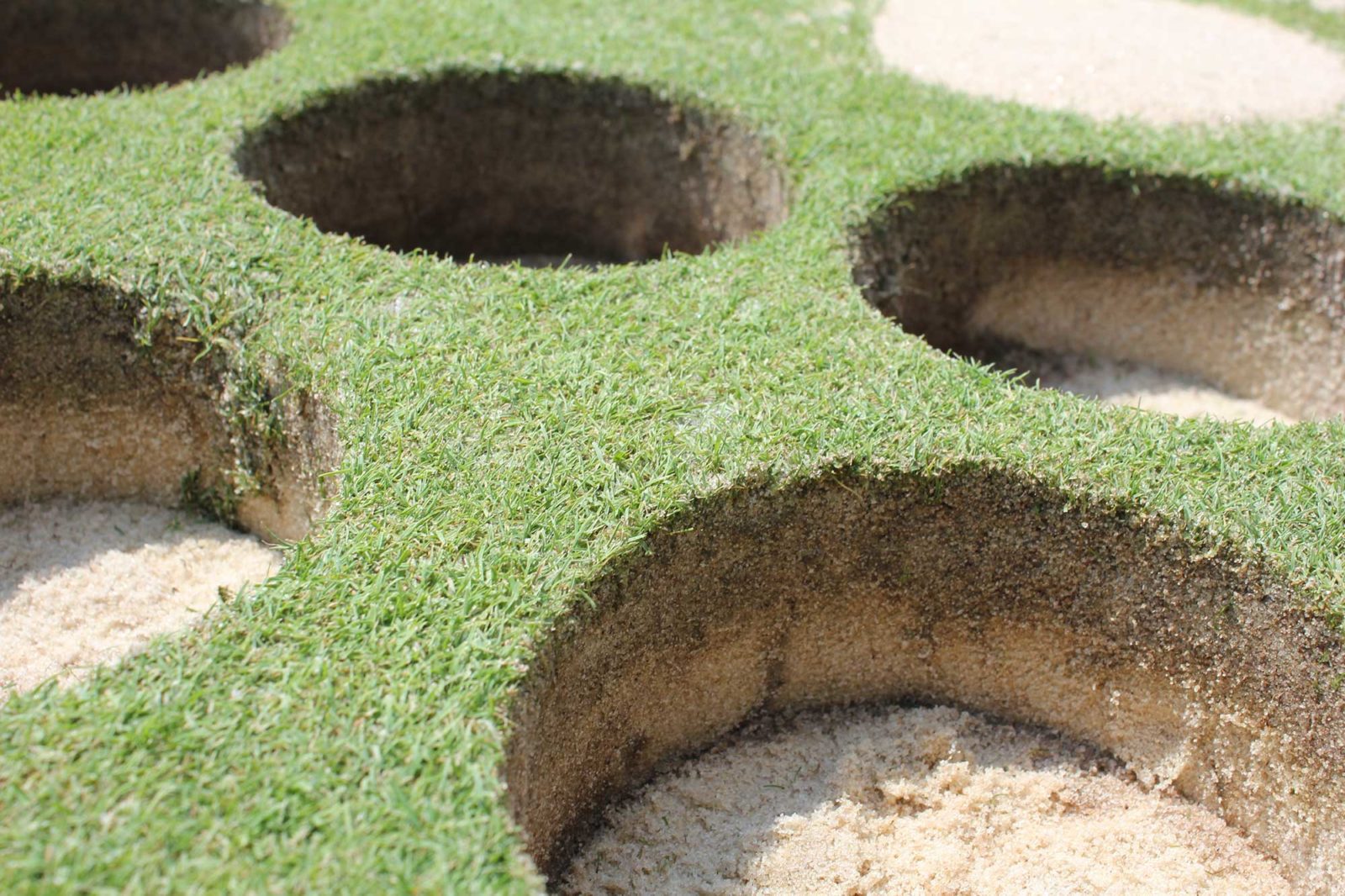 Divot Sand Explained
March 19, 2015
The purpose of divot sand seems obvious. It's a certain type of sand that's used to repair those chunks of grass/green that are removed by the swing of a golf club. This is an ever present fact of golf course maintenance; often enough to call for a special type of sand used to repair it. But divot sand isn't just regular sand, it's a specifically formulated sand to improve future repair of divots.
Typically, divot sand is mixed with grass seed and sometimes dyed green or left natural sand color. The reason golf courses use sand is because the divot can be repaired quickly and smoothed in a way to facilitate consistent ball speed. It's dyed green primarily for aesthetic reasons. No one wants to play golf on a course that looks like one big bunker. Regardless of color, divot sand creates a uniform look that evens out the course and maintains its proper greenness and playability.
Obviously just sand by itself cannot hold a course together forever and eventually the grass will need to grow back. The seed mixed in with the divot sand allows for a faster regrowth of the grass that has been chucked out of the ground. The sand acts as a medium that retains the proper amount of nutrients and water to foster growth.
Divot sand that combines both the proper sand and grass seed is ideal to repair divots created on a golf course. They need to be dealt with promptly and using the correct materials is essential to ensure proper course maintenance. The happiness of your golfers matters most, followed by the course's bottom line. Both of these can be satisfied by using the proper materials to effectively preserve a great looking and great playing golf course.At River Sand Inc we carry a variety of USGA approved topdressing, divot and bunker sand to help properly maintain your golf course.